Projects
7th Avenue Branding & Visioning
As the Historic 7th Avenue Business District continues to see public and private investments, the City of Hendersonville's Downtown Advisory Board is leading a community vision and branding process that coincides with streetscape and infrastructure improvements.
Project Status: Current Projects
7th Avenue Streetscape
The Seventh Avenue Streetscape project is a $1.4 million investment into pedestrian and stormwater infrastructure and landscaping in the business district slated to start in 2021. 
Project Status: Current Projects
Ecusta Trail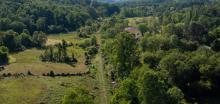 In an effort that began in 2008, a subsidiary of Conserving Carolina successfully purchased approximately 19 miles of rail corridor from South Main Street in Hendersonville to the City/County Sports Complex in Brevard in...
Project Status: Current Projects
Parking Garage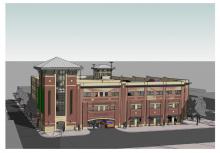 In 2022, the Downtown Parking Garage at the corner of 5th Avenue and Church Street is under construction. Concurrently with the garage, a comprehensive parking management update will address demand for on-street parking and off-street, permitted parking. A 3-story (4-level) garage is underway at...
Project Status: Current Projects
Walk Hendo

Project Status: Current Projects