Black History
The City of Hendersonville is celebrating 175 years! As part of Black History Month we will be paying tribute to local leaders who have made big impacts on the City's history. These trailblazers, role models, and community-focused individuals have contributed to the progress and vibrancy of the City of Four Seasons.

The list of honorees was compiled by the City's Diversity and Inclusion Committee. Thank you to committee and everyone who has contributed information and photos to help us celebrate black history in the City of Hendersonville! There are many more champions beyond this list.
2022 Black History Month
Rena Clay
Rena Joanna Clay was a lifelong resident of East Flat Rock. She graduated from the Ninth Avenue High School and attended Winston-Salem Teachers College for two and a half years. She got a job with the health department in 1950 when it had a staff of seven people working out of four rooms in City Hall. Over the years Rena did a variety of jobs for the health department. She ultimately became a certified nursing assistant and did vision and hearing tests, sterilized equipment, kept up with laboratory paperwork, and stocked examination rooms for clinical staff. She worked for the Henderson County Health Department for 47 years and at the time of her retirement, she worked for the county longer than any other employee. She was also an active member of Mud Creek Missionary Baptist Church. Photo – Times-News Photo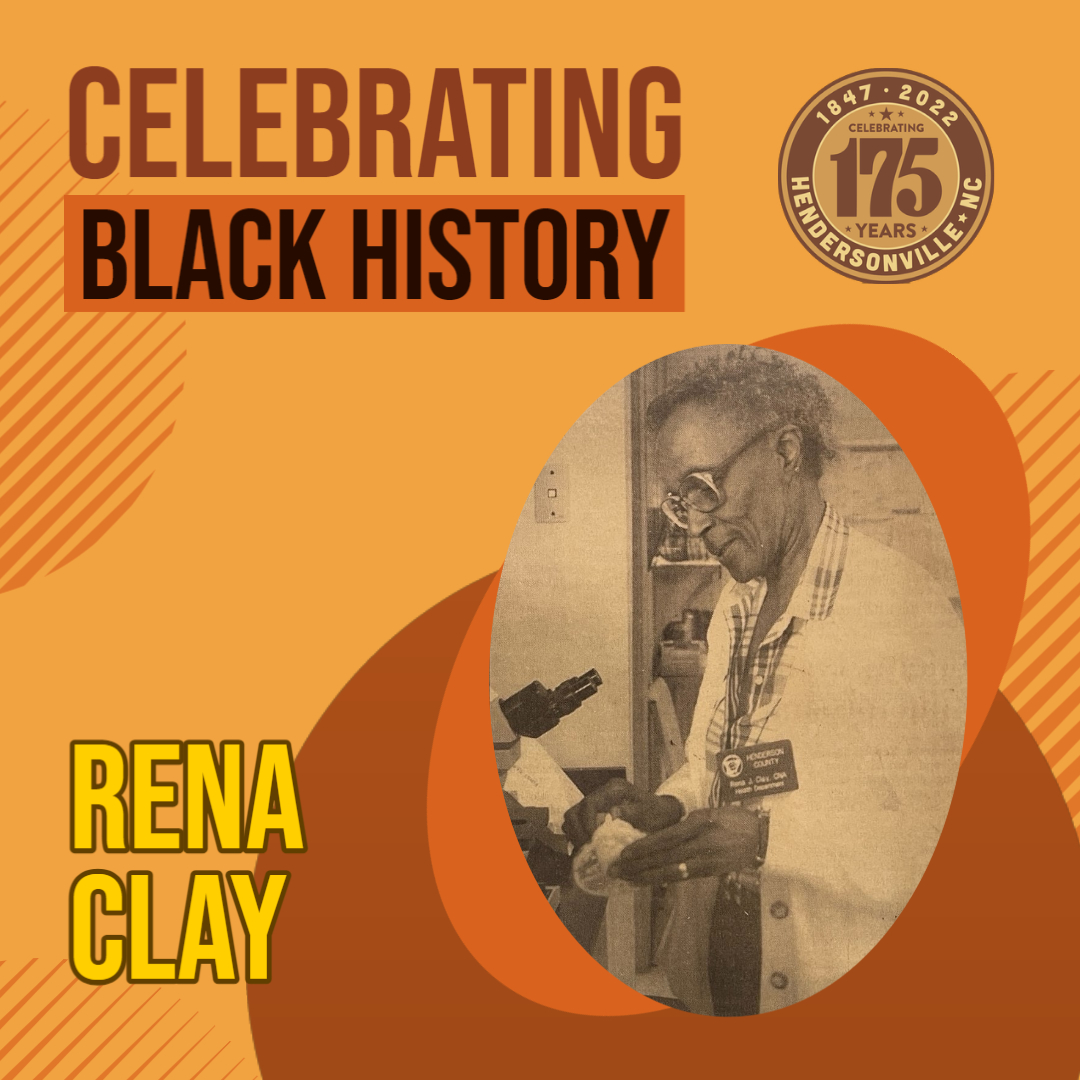 Bessie Horne
Bessie Thompson Horne was the owner and operator of Horne's Rest Haven nursing home from 1950 to 1979. Her first home was on First Avenue West in Hendersonville, and she later lived in a home at 1003 9th Avenue West. She had a passion for helping people, especially the elderly, the handicapped, the homeless, and the hungry. She appears in the photo with her sons, Kenneth and Michael.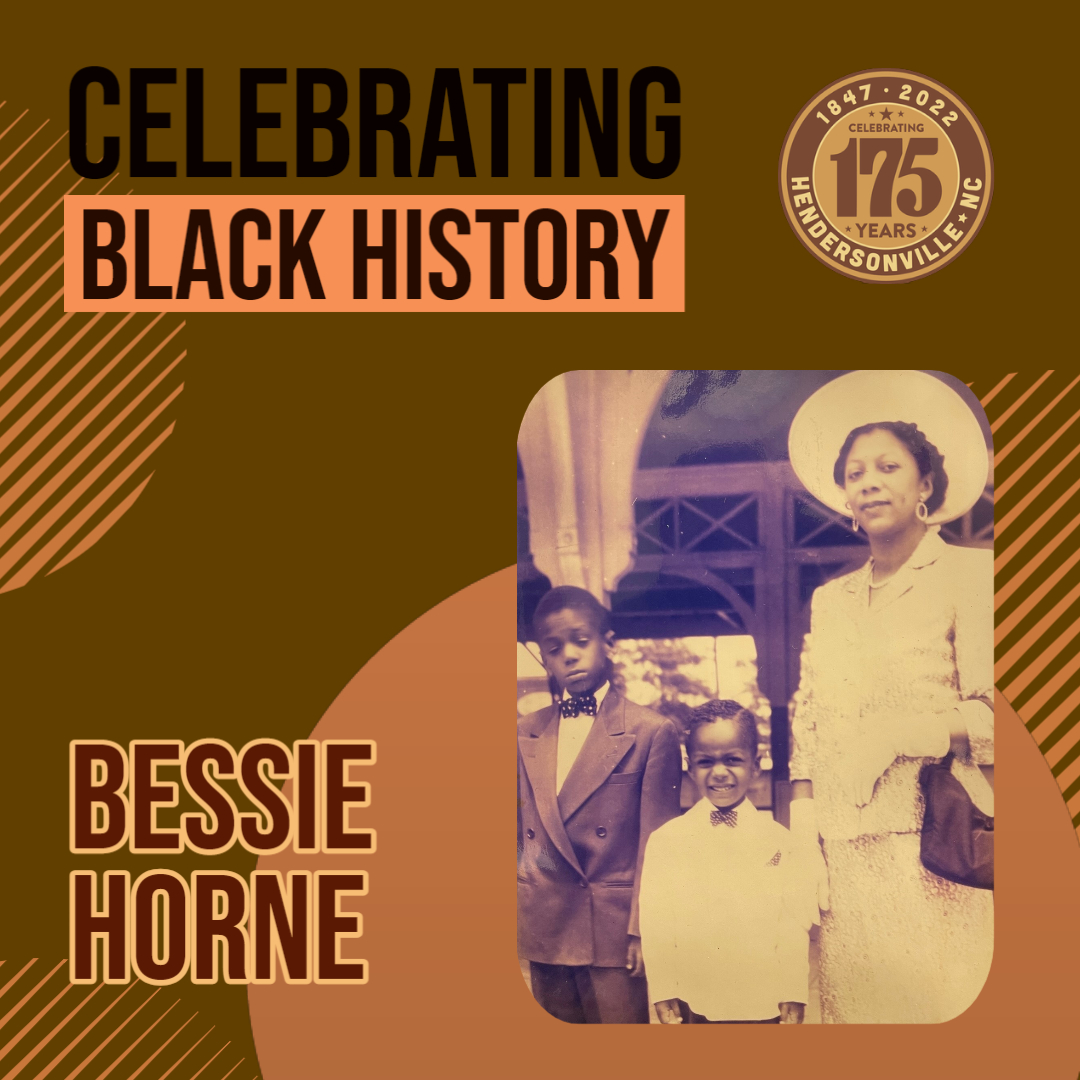 Rev. George Weaver
Reverend George E. Weaver was the pastor at Star Bethel Baptist Church and was the first leader and driving force in the establishment of the Community Council. The Community Council was a local group of civil rights leaders who came together as a united voice for the Black community. The Community Council held meetings with mayors, city councils, school boards, and lawyers to see that the Black citizens of Henderson County were heard. He also served as Vice Moderator of Mud Creek Missionary Baptist Association. Photo - A Brief History of The Black Presence in Henderson County, Rev. George E. Weaver, daughter Margaret, and wife, M.L.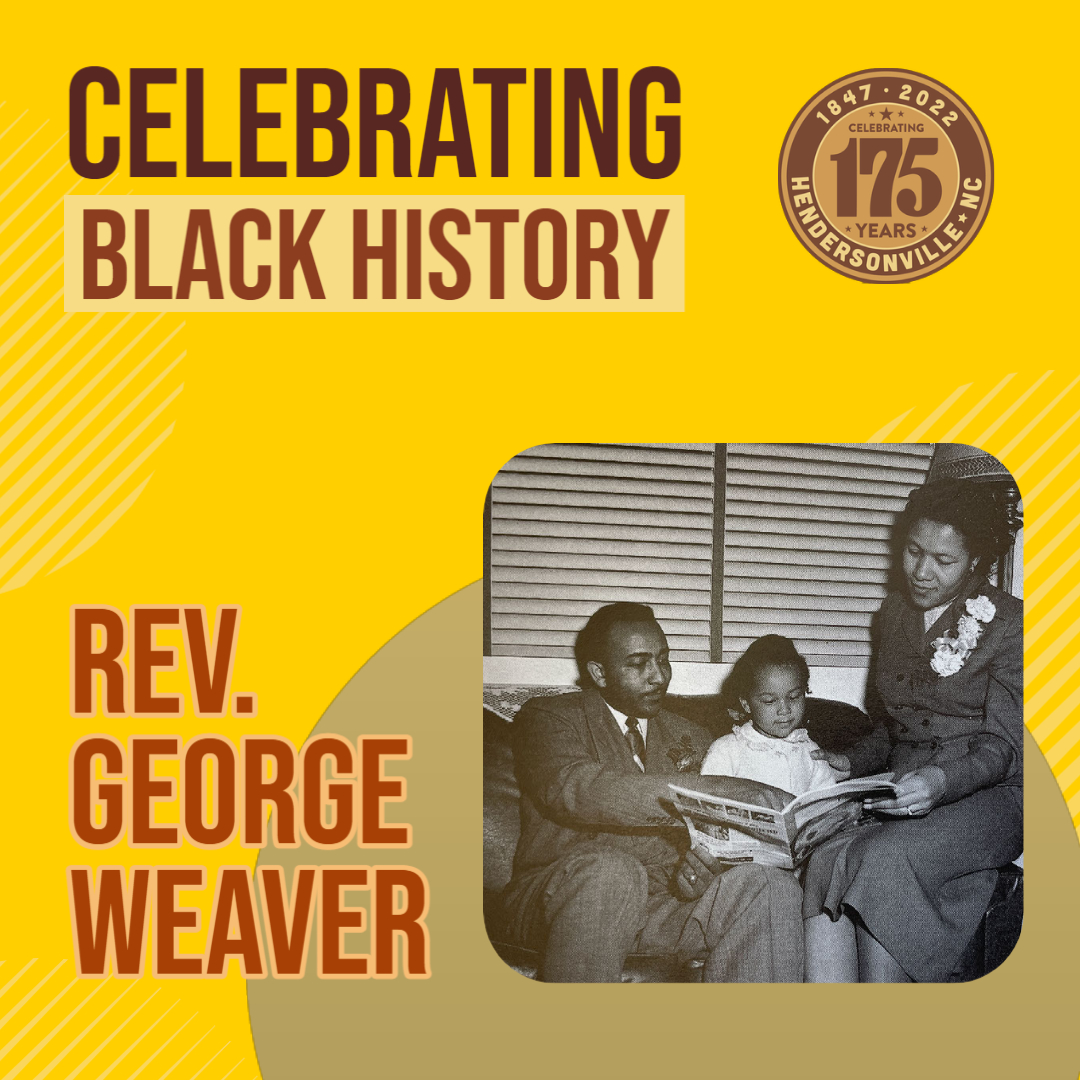 Debbie O'Neal Roundtree
Debbie O'Neal Roundtree was born and raised in Hendersonville and has three daughters, Masha, DeBria, and Jaelyn. Debbie's father, James O'Neal moved here from Florida in 1949 and her mother Myrtle is a third-generation native of Hendersonville, where she lives today in her home in Green Meadows, part of the Old Brooklyn neighborhood. Debbie received her High School diploma from Hendersonville High School and graduated from Blanton Junior College with a degree in Business Administration. Debbie is active with the Henderson County NAACP, Chapter 5477 and serves as a liaison to the City of Hendersonville Tree Board. Debbie's other accomplishments include establishing the Back-to-School Fest which is designed to collect school supplies for children in need and to connect them with local organizations and services. Debbie was elected to Hendersonville City Council in 2021.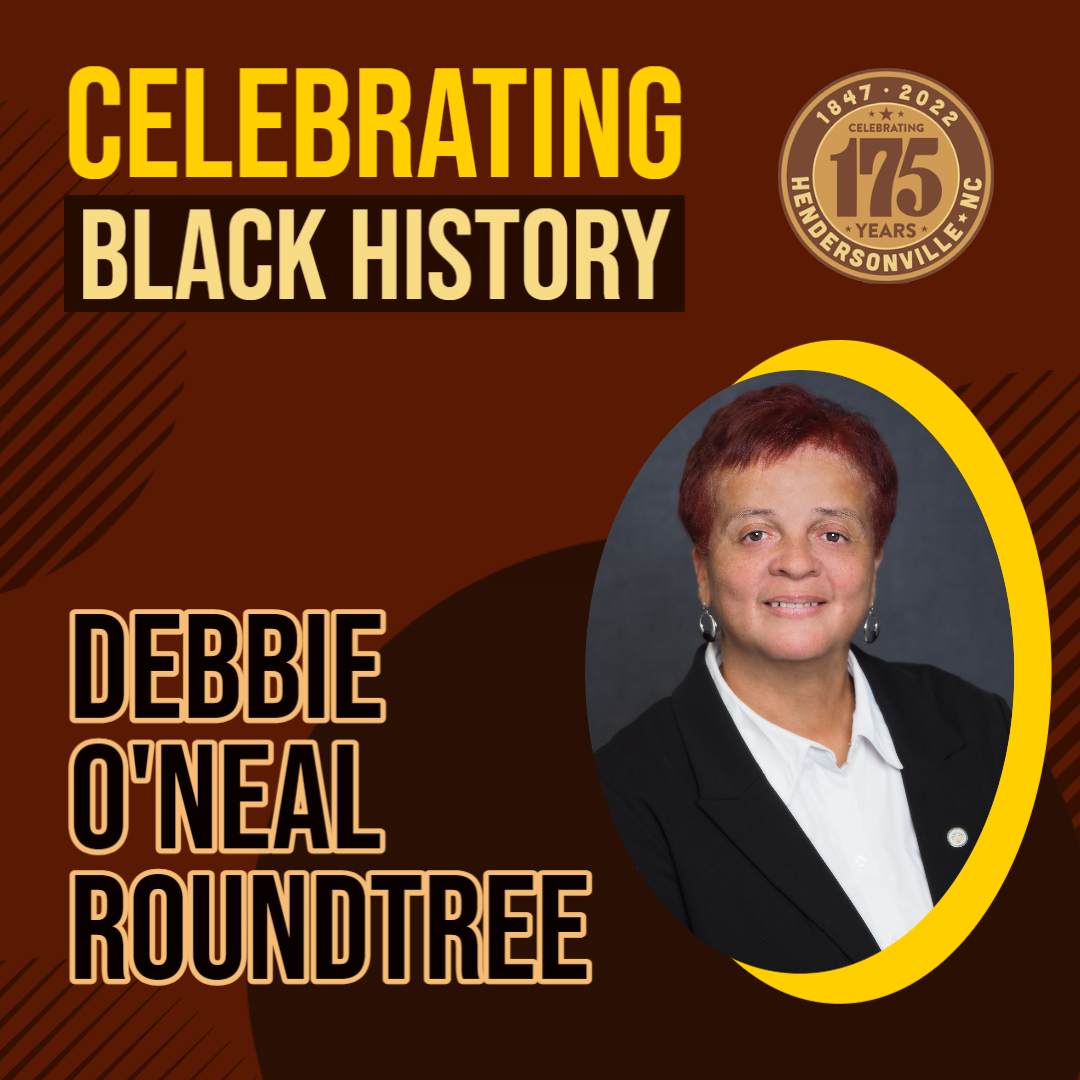 Fred Means
Fred Means joined Patton Hospital in 1927 doing yard work and was quickly promoted to head orderly. He served as head orderly at Patton Hospital and Pardee Hospital for 40 years. Fred said of his work, "You must have a natural compassion for sick people and the will to contribute to their overall good or you don't belong on this job." He was also a member of the St. Paul Tabernacle AME Zion Church where he served on the board of stewards. Photo - Times-News photo and A Brief History of The Black Presence in Henderson County featuring Fred Means, Laura Owens, Jeanette Hutchinson and Mattie Rhoades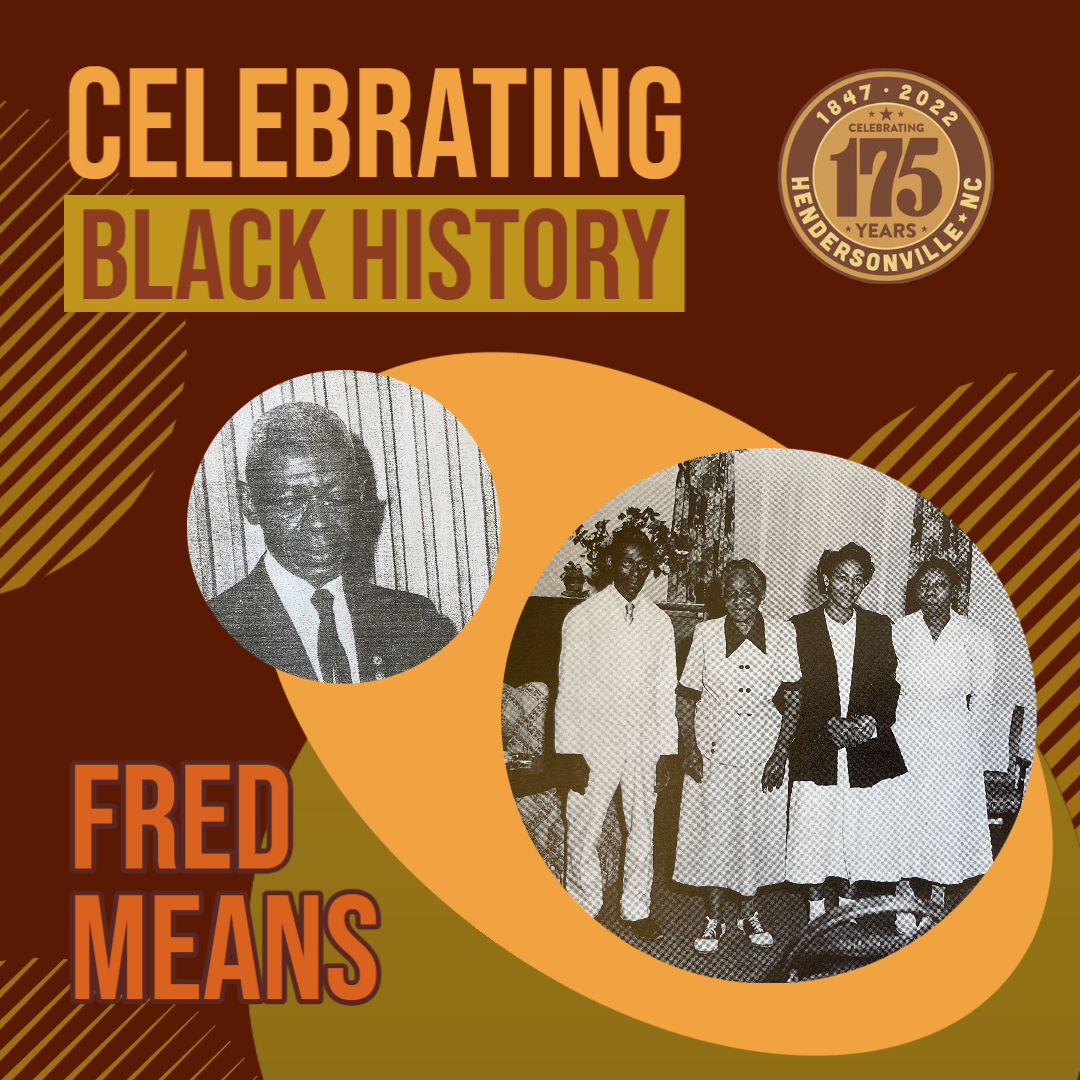 Barbara Johnson
Barbara Johnson was a Licensed Practical Nurse (LPN) at Pardee Hospital for 35+ years. Barbara's nursing career began in the newborn nursery and ended in the pediatric ward. Barbara was the Valedictorian of Ninth Avenue School Class of 1959. She went on to study at Fayetteville State University and Asheville-Buncombe Community College. Barbara liked to travel, and she enjoyed cruises. Barbara was a 5+ year breast cancer survivor. When cancer returned to other parts of her body, she fought the battle until her passing in May 2011.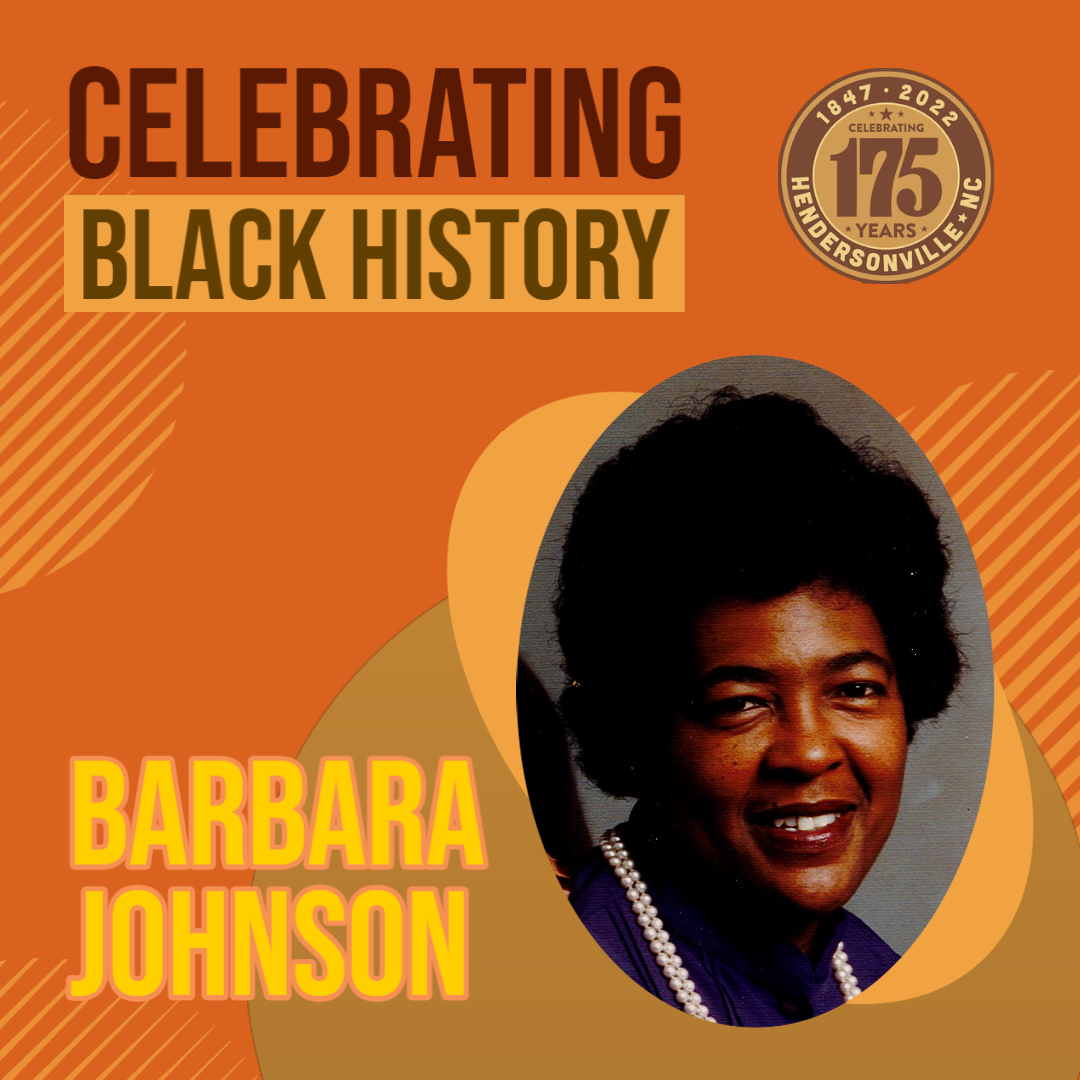 Madeline Cunningham Royes
Madeline Cunningham Royes attended Ninth Avenue School. Madeline Royes has always played an active role in the community. Over the years she has delivered food to people in need through the Council on Aging's Meals on Wheels program, worked with the League of Women Voters, has been active in the American Association of Retired Persons (AARP), the Carnation Club, Church Women United, Democratic Women of Henderson County, Union Grove Missionary Baptist Church, the Human Relations Council, and Western Carolina Community Action.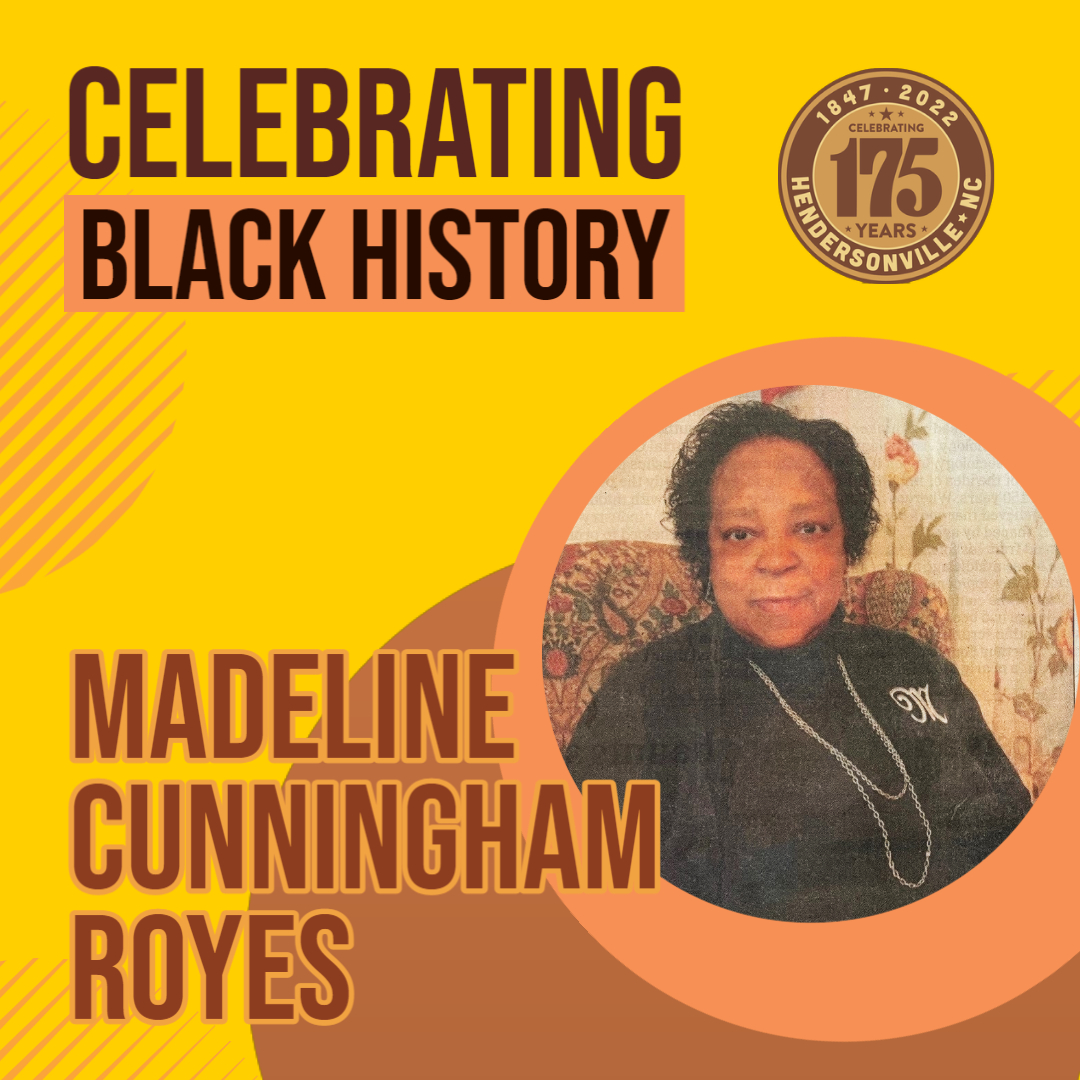 Rev. James Pea
Reverend James Pea was a 1961 graduate of Ninth Avenue School and received his associate's degree from A-B Tech in Business Administration. He was employed by General Electric, retiring after more than 40 years of service. He was the first black supervisor in the plant's history. He pastored for seven years at Contemporary First Missionary Baptist Church and retired in 2016. Earlier in his Christian walk, he founded the Gospel group The Golden Tones and The Gospel Testifiers and sang with The Sensationals. He was a man of many passions including being a barber, an avid bowler, fisherman, and golfer. In his later years, his greatest passion was harvesting apples and sharing them with friends and neighbors.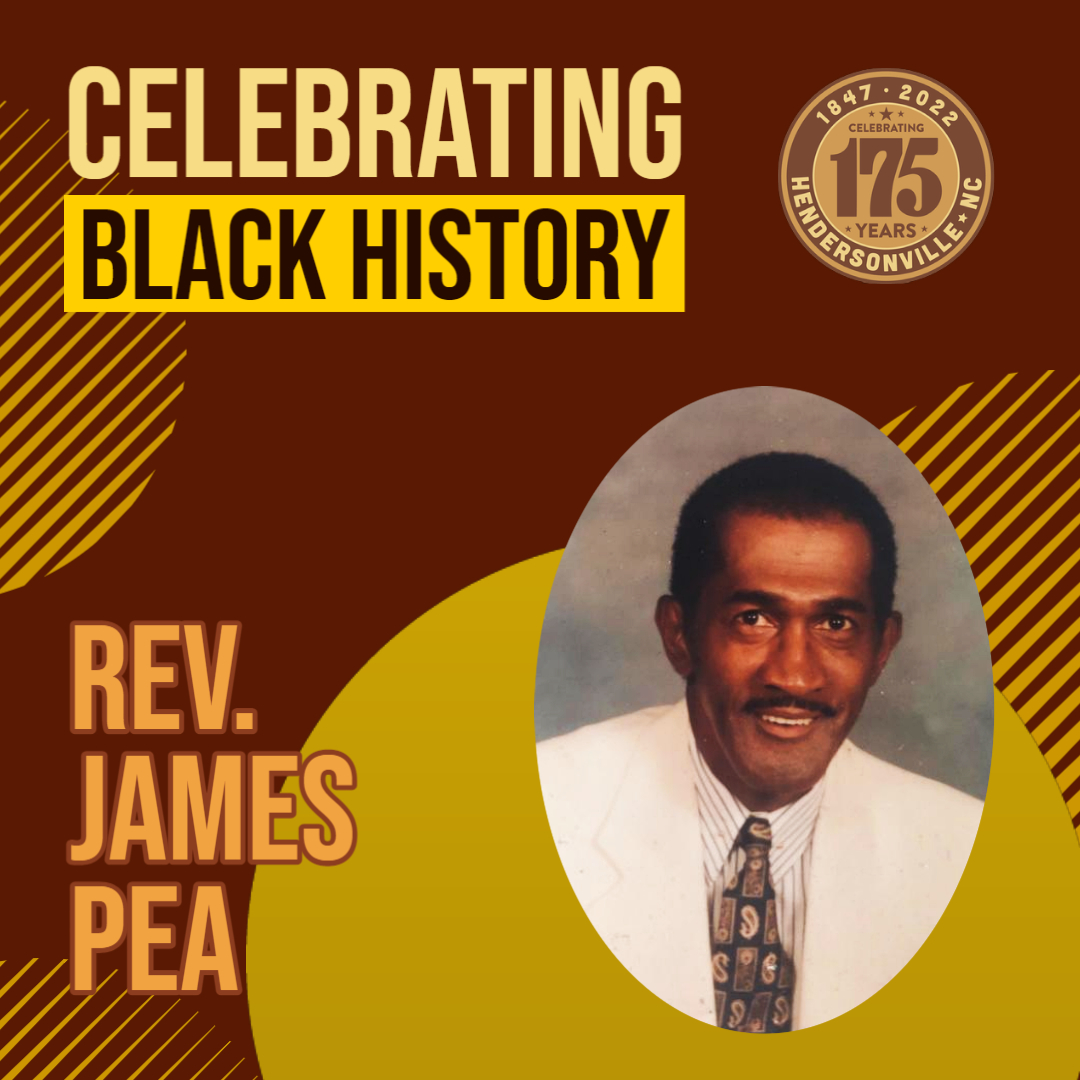 Kathleen Williams
Kathleen Featherstone Williams was a successful businesswoman. She graduated with honors from Stephens-Lee High School in Asheville and went on to the Stewarts Beauty School. She opened Kathleen's Beauty Shop in Hendersonville. Mrs. Williams brought a class action entitled "Williams and others against the Hendersonville City Board of Education." Mrs. Williams served on the Education Committee of the Community Council. It would be this Committee that would eventually confront the Hendersonville School Board with a legal suit demanding desegregation of the public school system. She was active in many other organizations including Star of Bethel Baptist Church, the League of Women Voters, NAACP, and the Henderson County YMCA.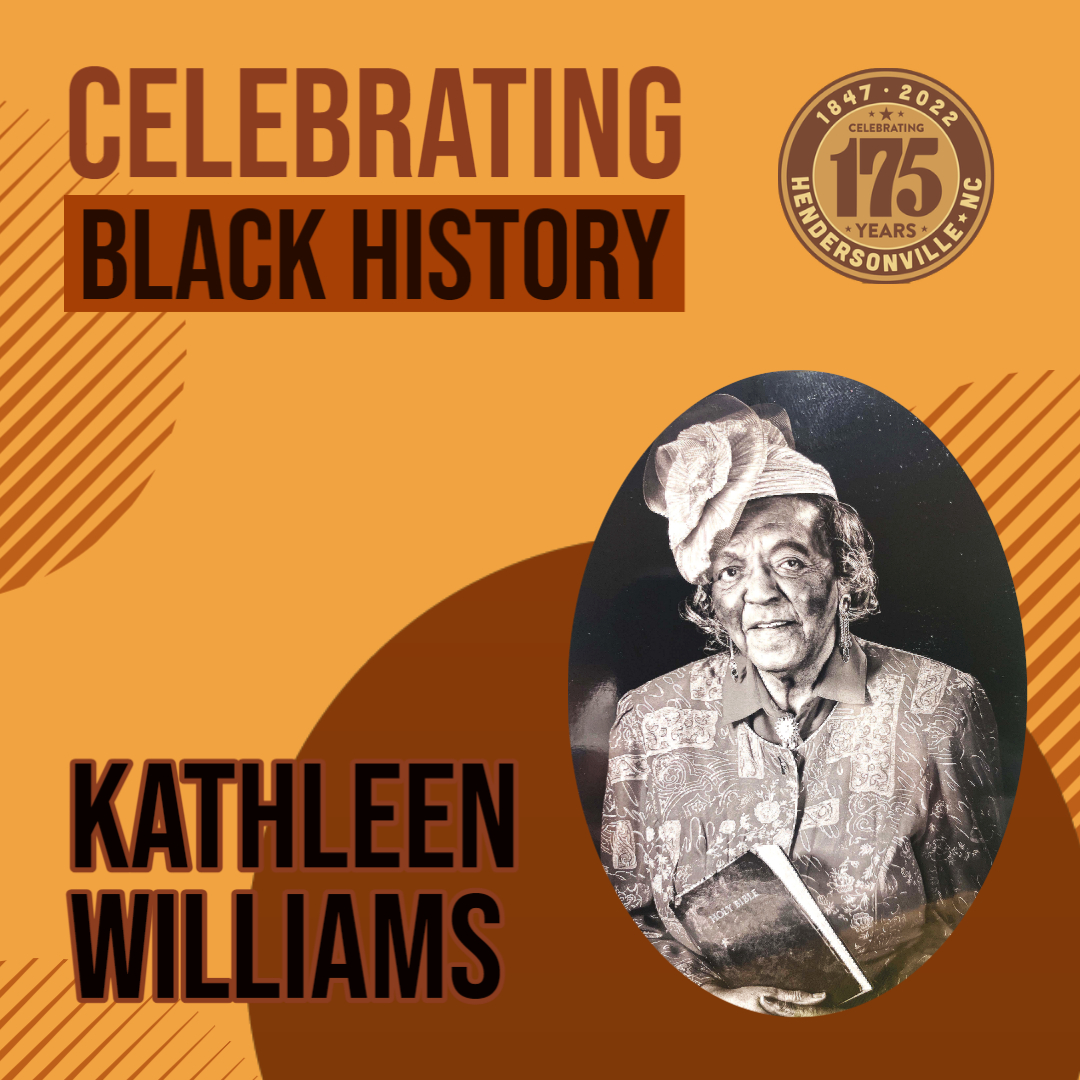 Rev. Naomi Omega Sitton Bynum
Reverend Naomi Omega Sitton Bynum was one of nine children of the late Elphel B. Sitton and Elma Geneva Bailey Sitton. She was a graduate of Ninth Avenue School and studied at Norfolk State University and Blue Ridge Community College. She graduated Magna Cum Laude at Shaw University in Raleigh, receiving degrees in early childhood education and elementary education. She retired after working 31 years in early childhood education from 1966 to 1997. Reverend Bynum was a life-long member of Union Grove Baptist Church, where she was highly active as an associate minister and many other roles. She was a founding member of the Harambee Committee, President of the Eastside Community Outreach Organization, and co-founder of the shadowing program at Hendersonville High School. She organized the first of the yearly Martin Luther King Jr. Memorial Marches, the Martin Luther King Jr. Mass Choir, and the Kwanzaa Celebration. She was a member of the NAACP, served on the resident board of Western Carolina Community Action, and was a member of the WCCA Board and board of Interfaith Assistance Ministries, LINK, Building Bridges, and Human Relations Council. She was the first recipient of the Martin Luther King Jr. Excellence Award in 2001, and recipient of numerous other certificates of merit and appreciation awards.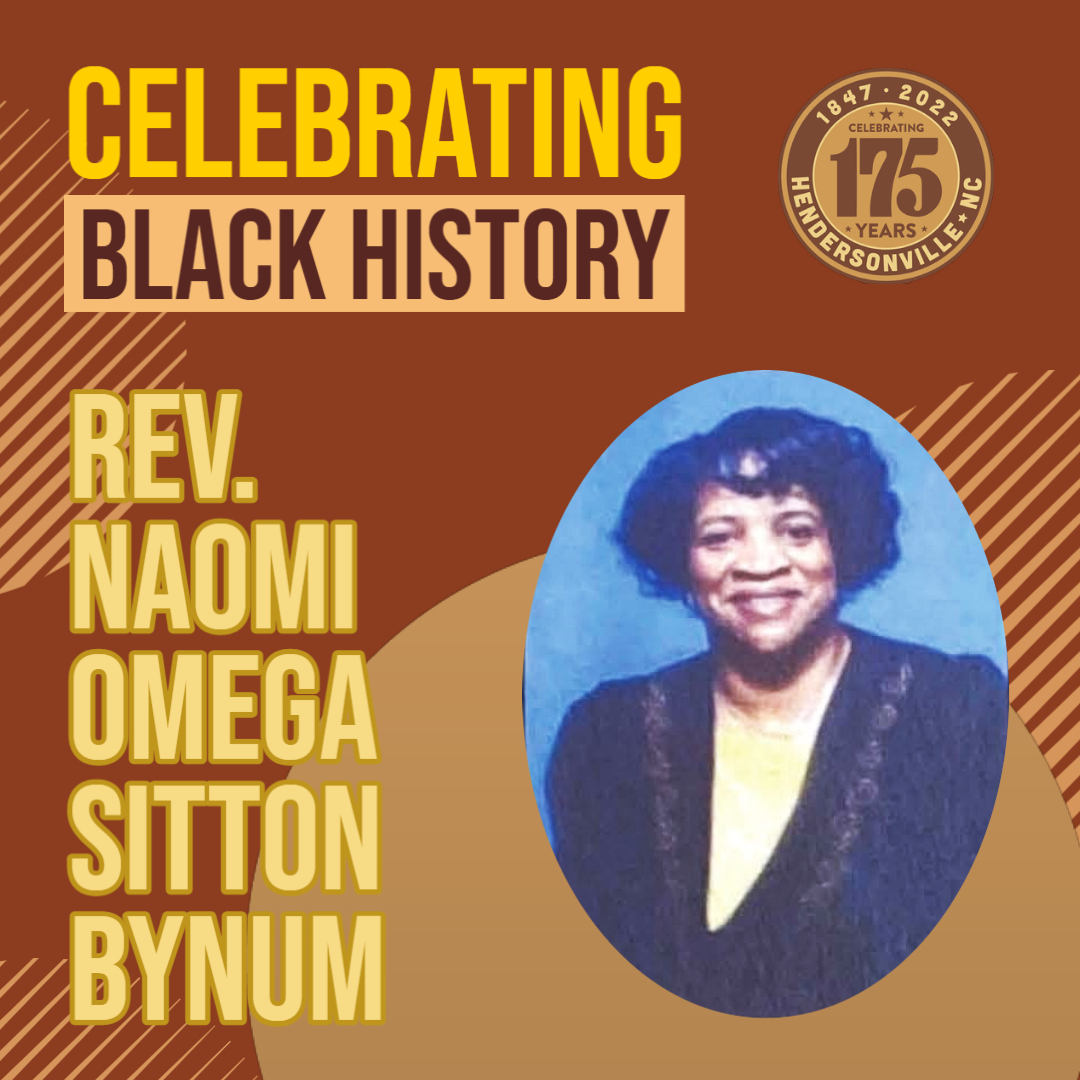 Rod Whiteside
Rod A. Whiteside was elected as Mayor of Fletcher in November 2017. He was Fletcher's first black mayor and served one term. Whiteside holds a bachelor's degree in political science and public affairs from UNC Charlotte. Before serving as Mayor, he served on the Parks and Recreation advisory board. Photo provided by the Town of Fletcher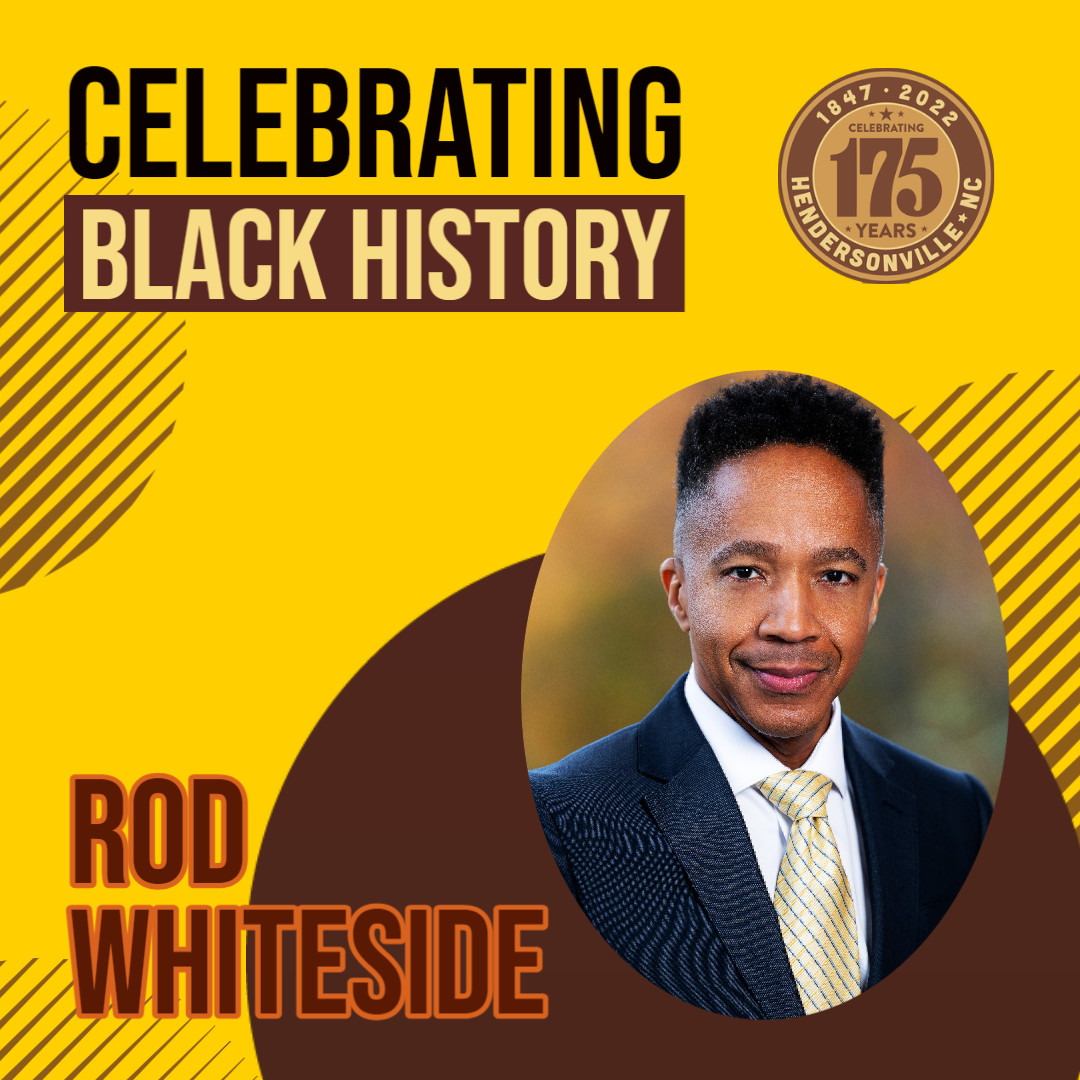 Shirley Jackson Davidson
Shirley Jackson Davidson was raised by her Aunt and Guardian Eva Whiteside after the death of her mother Rosa Mary King. She was a 1963 graduate of Ninth Avenue High School and went on to attend Fayetteville State College and the National School of Business in Nashville, Tennessee. She attended Blue Ridge Technical School where she got a Certificate in Blue Printing. She was one of seven Black people that were employed by Kellwood Manufacturing in the mid-sixties, then went on to work at General Electric for 28 years. After her retirement, she became active in Church Women United of Henderson County as their treasurer and was recognized as a Valiant Woman. She served as treasurer of the Democratic Women of Henderson County and received the Star Award followed by receiving the Community Service Award from the Asheville Chapter of Zeta Phi Beta Sorority. She also served on the Human Relation Council where she rotated to the Martin Luther King Jr. Committee, Past Matron of Diamond Circle # 263 OES/PHA, and member of St. Paul Tabernacle AME Zion Church of the Great Hendersonville District of the Blue Ridge Conference, Piedmont Episcopal District, and a Young Adult Missionary Society Coordinator of the Hendersonville District Women's Home & Overseas Missionary Society. Shirley, along with Doris Young and Diane Washington, organized a July 4 Fest at the Green Meadows Basketball Court in 1994 where Billy Haywood and Joe Smith performed at the festival.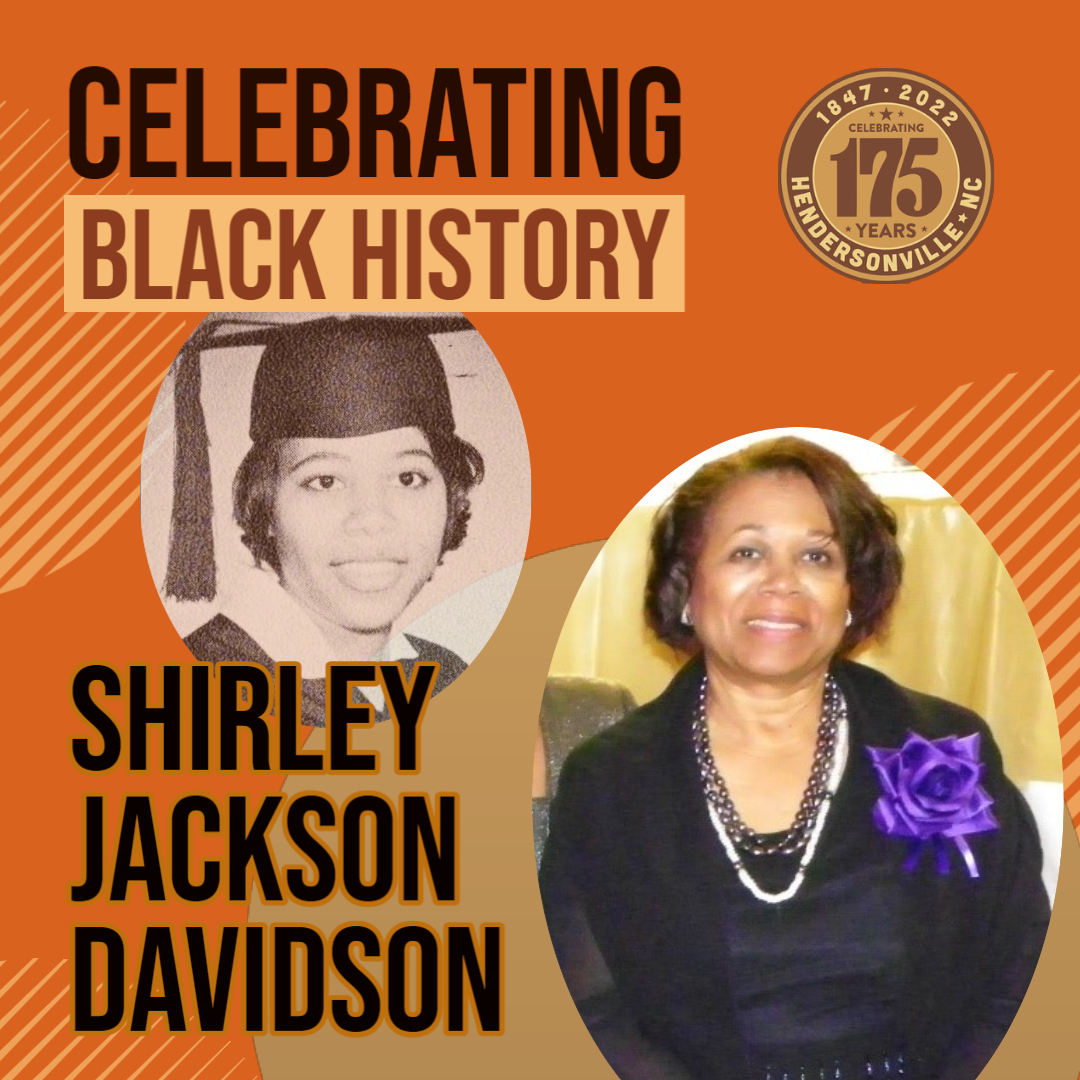 Frank and Harry Wilson Jr.
Frank and Harry were raised in Hendersonville in the 1940s. After graduating from Ninth Avenue School in 1962-63, both Frank and Harry went to North Carolina A&T in 1963. While attending this prestigious HBCU (Historically Black Colleges and Universities) they both participated in the sit-ins taking place at Woolworths in downtown Greensboro. They got to know the Rev. Jesse Jackson, even being arrested with him while protesting during this turbulent time in American history. After two years of being on the Dean's and Chancellor's list, both were drafted to fight the war in Vietnam. Frank was part of the Army Ranger family, and Harry earned the rank of Army Corporal. Both men stayed active until they were both honorably discharged in the early 1970s. After the service, Frank had a variety of jobs, but most of this period of his life he was a truck driver. In the late 1990s, he began substitute teaching in Henderson County and fell in love with teaching. He finished his bachelor's and earned his master's degree in education and went on to teach history at the old Ninth Avenue School, which after integration became Hendersonville Junior High and now is Hendersonville Middle School. He ended up teaching for 19 years from 2000 until his death in 2019 at the age of 75. Harry and his wife of 58 years, Lila Wilson, settled down in Peacock town (1st Ave West). Harry spent his entire life working at plants in Henderson and Buncombe Counties. He worked at Wilson Art, Berkeley Mills, and Print Pack until around 2005. His loving and supportive wife Lila worked at Berkeley Mills for 37 years.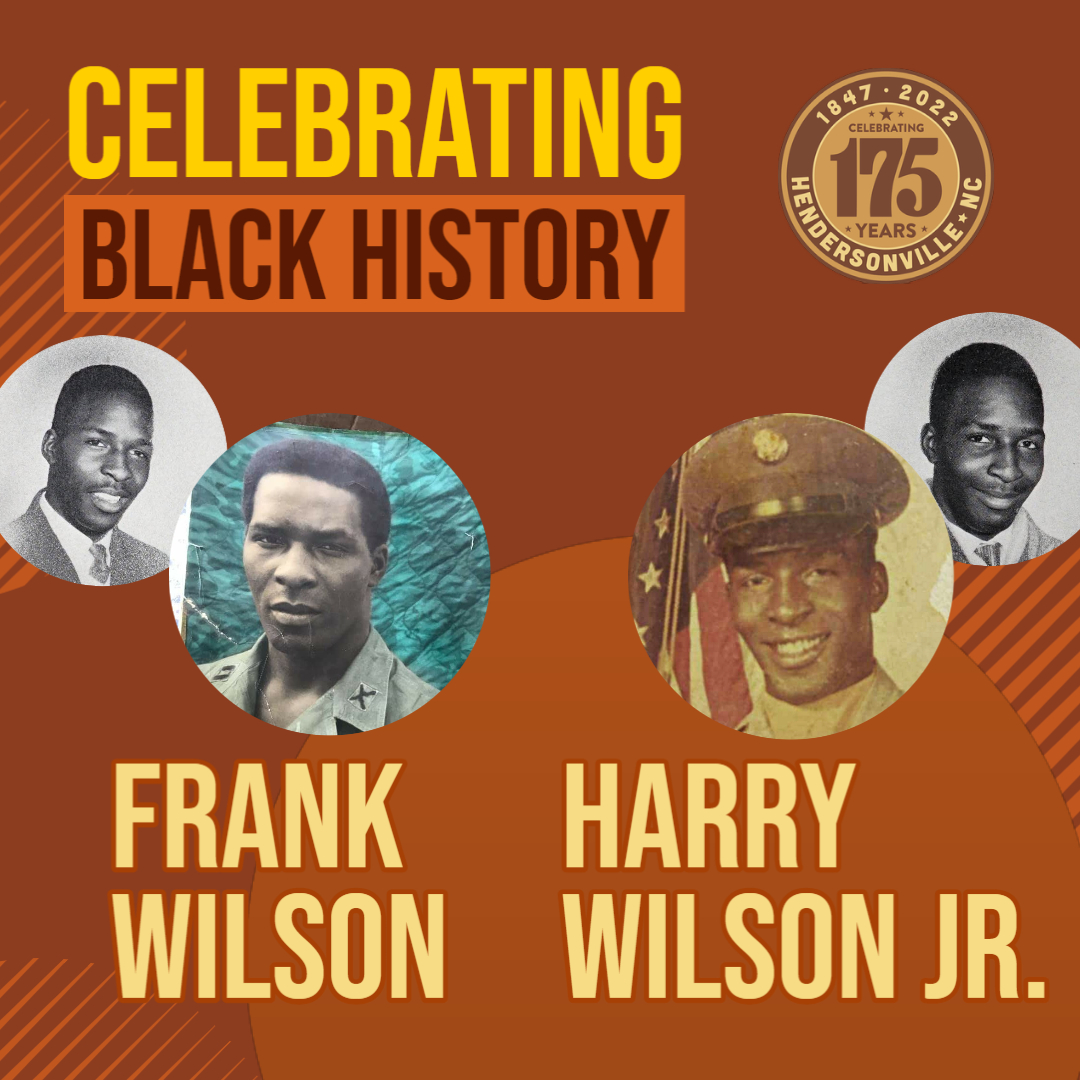 Cora Young
Cora Young was married to the late Johnny Young Sr. and is the mother of three children. She was active in the Union Grove Baptist Church serving as a Sunday School Teacher for 30 years in the primary division. Mrs. Young was an original member of the Silver Stars Gospel group in the late 1950s and early 1960s. This group was the first Black group to sing on WHKP. She continued to sing with the gospel group, the Choralettes, throughout the 1960s. Her interest in children led her to start a pre-school at Union Grove Baptist Church which she called Play and Learn. Play and Learn offered the children of the Brooklyn Community a place to go, to play and learn. Cora was instrumental in the oral history project that assisted in the creation of the book "A Brief History of the Black Presence in Henderson County". Cora is pictured with her husband, Johnny Young Sr.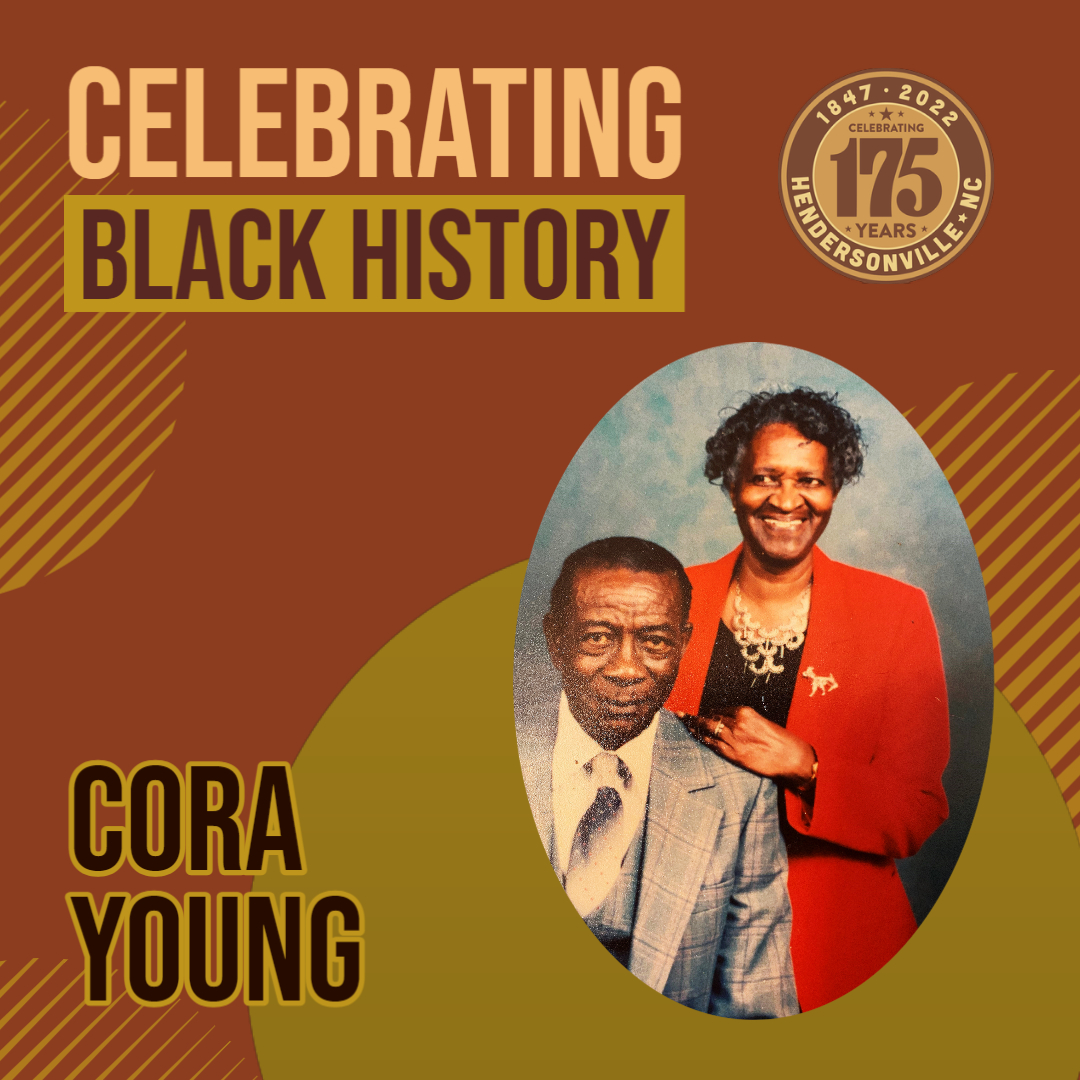 Rev. Henry Marsh
Reverend Henry Marsh served as pastor of St. Paul Tabernacle A.M.E. Zion Church. He served on the Hendersonville School Board and on several community organizations. He was instrumental on the Community Council always giving a voice to the needs of the Black community in Henderson County. His ministry and leadership in the community was supported by his wife. Photo - A Brief History of The Black Presence in Henderson County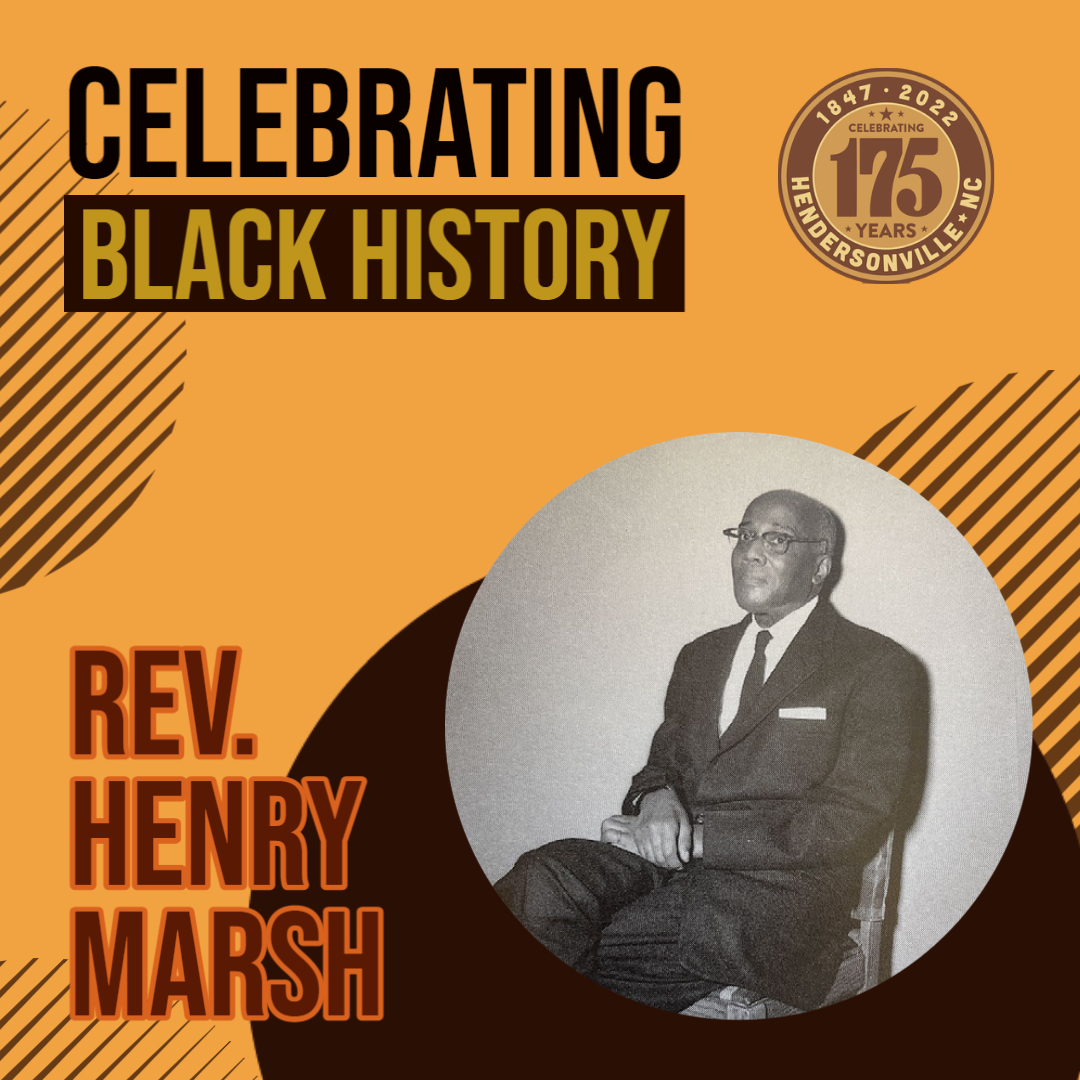 Wanda Horne
Wanda Horne's family are long-standing members at Mud Creek Missionary Baptist Church. She helps preserve the church's heritage and history for future generations. Her great-great-grandparents were the first slaves to be married at St. John in the Wilderness at Flat Rock and early members of Mud Creek Missionary Baptist. Wanda worked for many years as a seamstress for Bon-Worth in Hendersonville.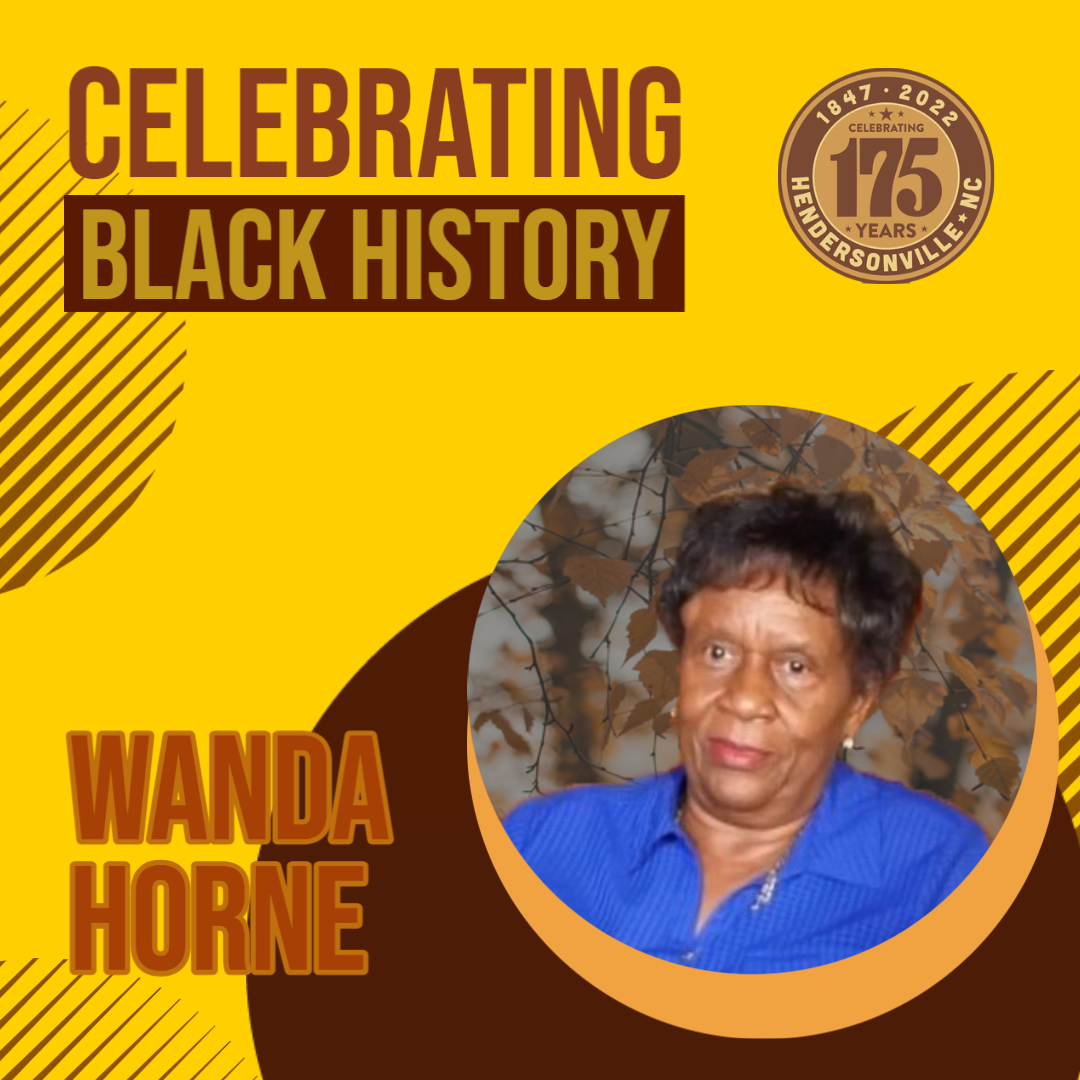 Luretta Cunningham Briggs
Luretta Cunningham Briggs attended Ninth Avenue High School and graduated as Valedictorian of her class in 1962. She married Donald Frederick Briggs of Asheville in July 1963 and moved to Washington, D.C. where she was employed at the Chesapeake and Potomac Telephone Company. She returned to Hendersonville while her husband served in Vietnam and became the first Black telephone operator for Southern Bell in Hendersonville. Following years at Camp Lejeune, Luretta along with her husband and children, Anthony, Teresa, and Andre, moved back to Hendersonville and she began a career with Duke Power Company. She held the position of Supervisor of Customer Accounts and Services with Duke Power Company until retirement. Luretta was the first Black female to run for a seat on the Hendersonville City Council in 1985. She was an active member of Greater Mt. Zion Church located in Fletcher, NC.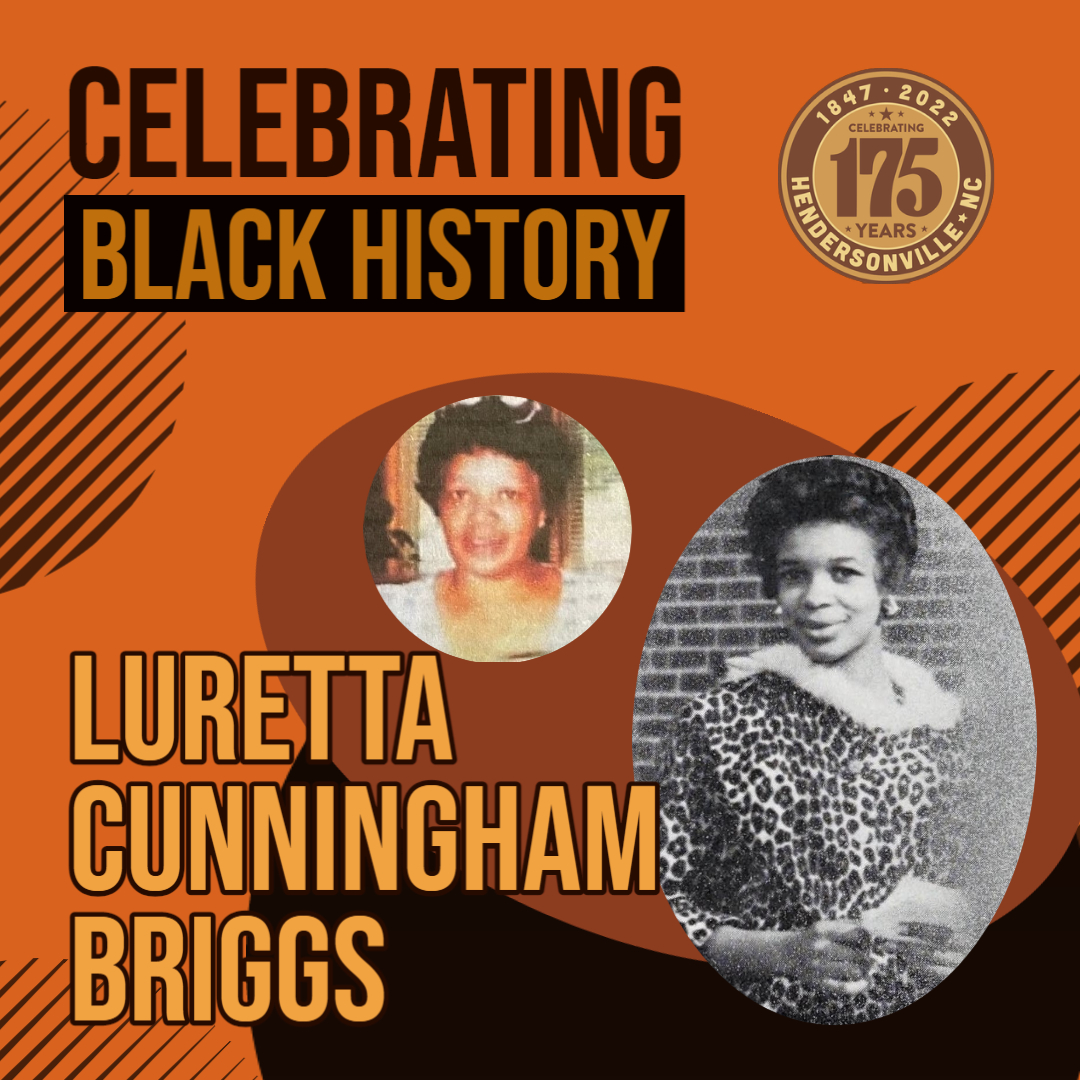 Miles Campbell
Miles Campbell was a local Black photographer that chronicled the black experience in Henderson County from the 1940s to his death. His photographs are depicted in the book "A Brief History of the Black Presence in Henderson County."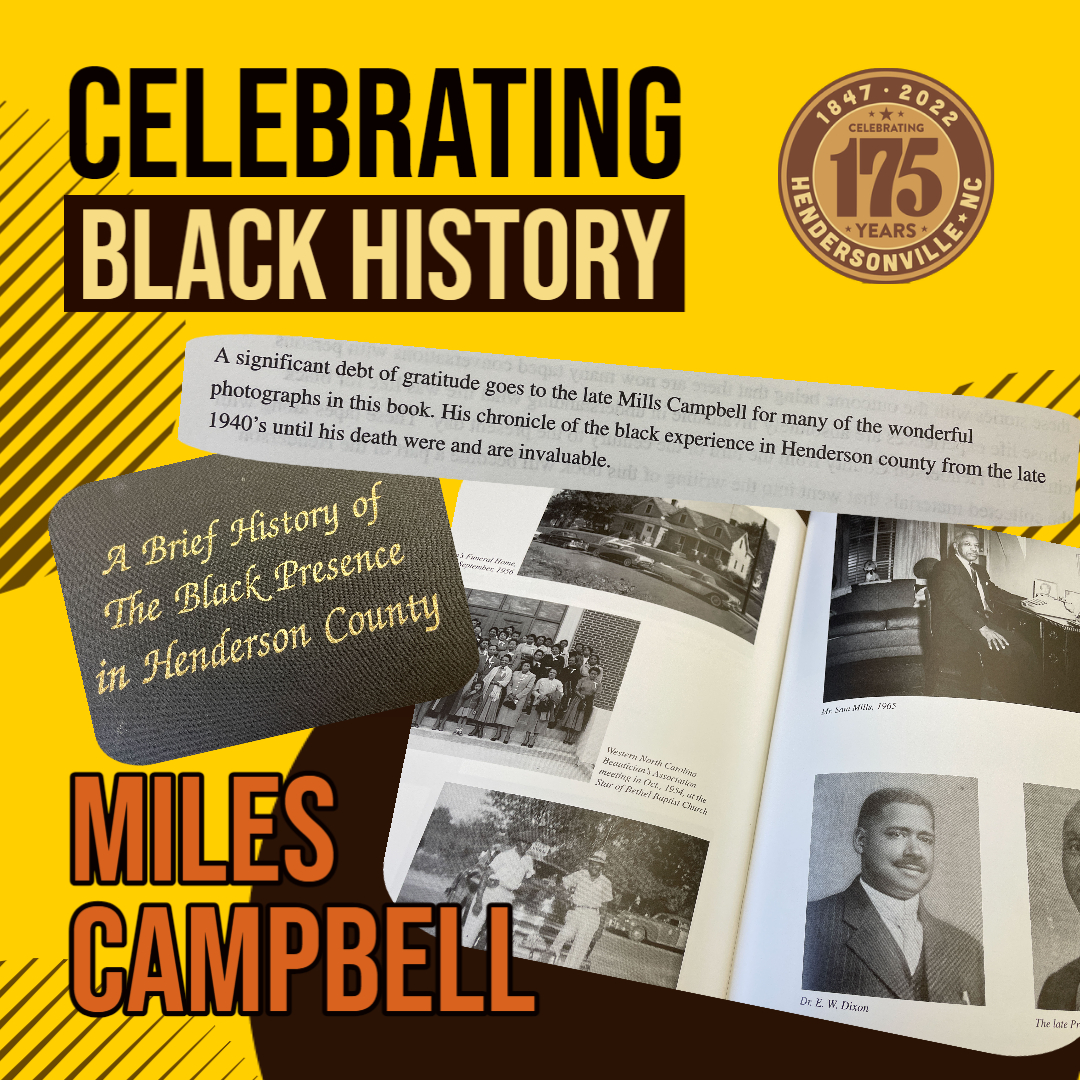 Cora Robinson
Cora Featherstone Robinson worked at Pardee Hospital for 33 years as a Licensed Practical Nurse (LPN) in the intensive care unit. Cora made a lasting impression on the doctors and nurses. She always had a smile and a caring word to everyone. After retiring in 1997 she continued to care for others working as a private duty nurse. In 2018 she returned to Pardee as a Cardiac Rehab Assistant. She finally retired in 2015. She made an unforgettable impression on all she came in contact with.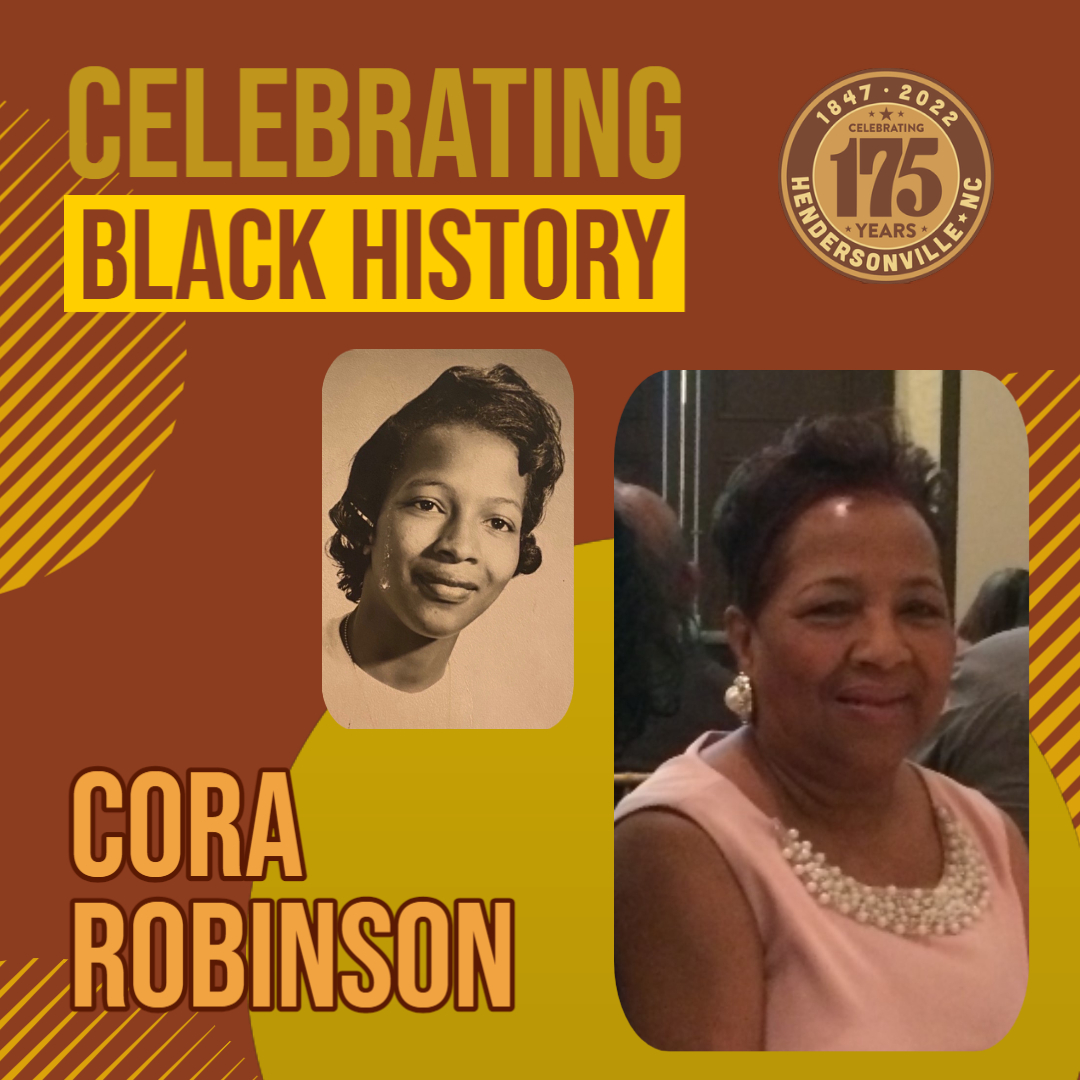 Jessie Jenkins Wilson
Jessie Jenkins Wilson was born to Ruth Carson Jenkins and Wiley Jenkins. She attended Ninth Avenue School and was valedictorian of the last graduating class from the school. She attended North Carolina A&T State University for two years before graduating from Phillip's Business College in Columbus Georgia, in 1968. She continued her education at Columbus College, receiving a BBA degree in accounting in 1982. Upon her return to Hendersonville, she served as the first Black Chief Accountant for the City of Hendersonville. She was also active in the NAACP, Christian Business and Professional Women's Club, and Star Bethel Baptist Church. Jessie played an important part in preserving the history of the Sixth and Ninth Avenue schools. She served on the Sixth and Ninth Avenue Alumni Committee with Raymond Coleman, Billy Dean Cox, Randy McMinn, Wilhelmina Robinson-Mills, Mildred Hopper-Mooney, Madeline Cunningham-Royes, and Frank Wilson. Jessie has received many awards and recognition from School Superintendents, former Mayor Newman, and other local leaders for her work in preserving local history. She is proud of all that has been accomplished by students of the Sixth and Ninth Avenue schools in spite of the challenges they faced: "Even though we received second-hand books, equipment, and supplies – we excelled." Images: Photos provided by Jessie Jenkins Wilson. Former Mayor Newman recognizing Ms. Wilson; Photographed with activist and member of the Greensboro Four Franklin McCain and former BRCC President Dr. David Sink Jr at a lavish reception held following the MLK breakfast; Speaking at the unveiling ceremony for the Sixth and Ninth Avenue Schools Tiger Monument on Main Street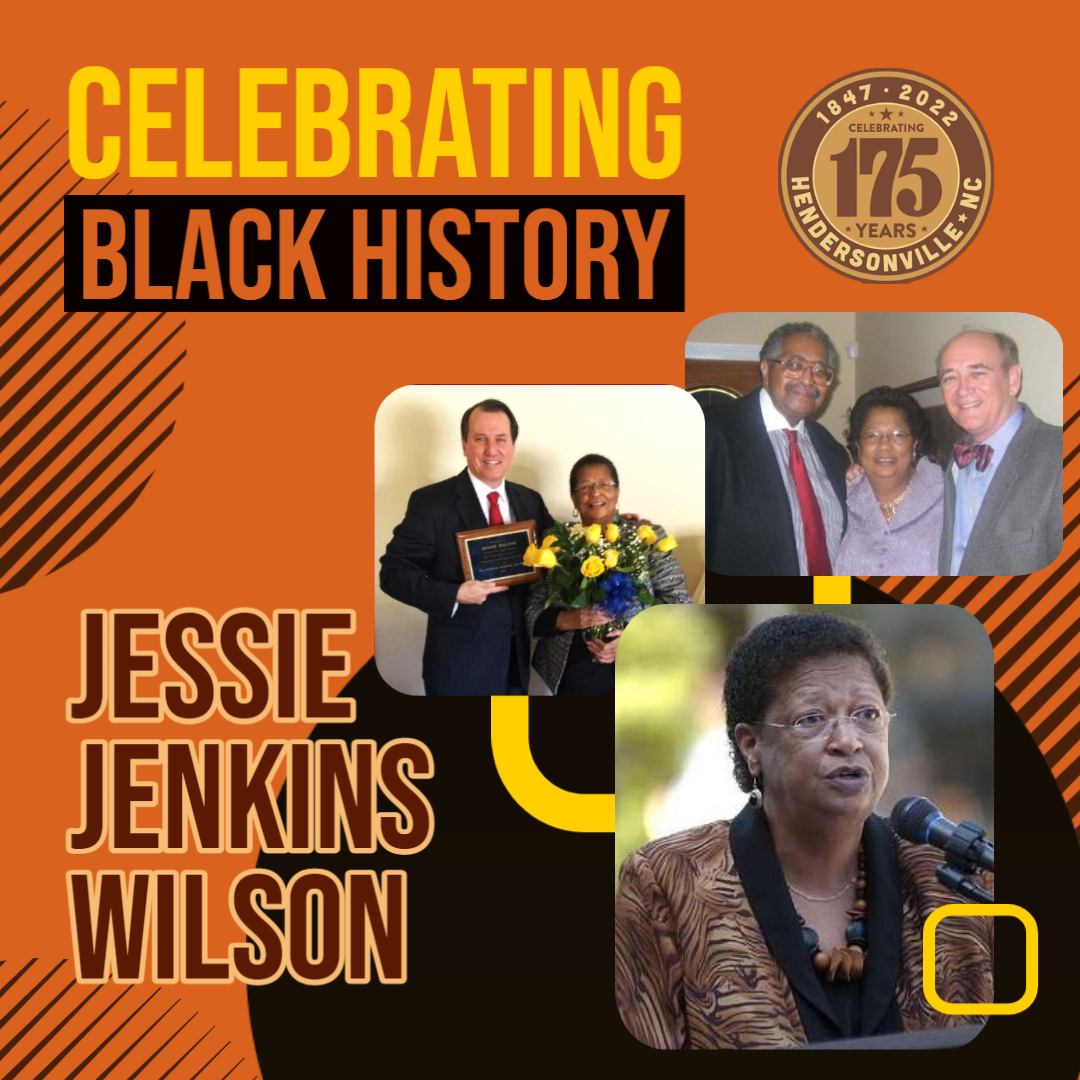 Cary Booker
Hendersonville native Cary A. Booker was born on December 10, 1936. He was raised by his mother, Jessie Lucille Booker, and a large extended family in Hendersonville. Cary attended North Carolina Central College in Durham and obtained a degree in business. He served in the Army and then moved to Washington D.C. and later New Jersey and Georgia. He spent most of his professional career at IBM and was happily married to Carolyn Booker for 49 years. The Bookers were among the first Black executives for IBM. When they moved to New Jersey in 1969, the Bookers encountered a practice called 'real estate steering' and were denied housing because of the color of their skin. They took their case to the Fair Housing Council and were eventually able to purchase a home. Cary Booker is the father of John Taylor, Cary Booker II, and Cory Booker. Cory Booker is a United States Senator and former mayor of Newark who often credits his father with being a principal reason for him entering public service. Photo: Cary II, Cary, Cory and Carolyn from forevermissed.com and Tiger Yearbook 1955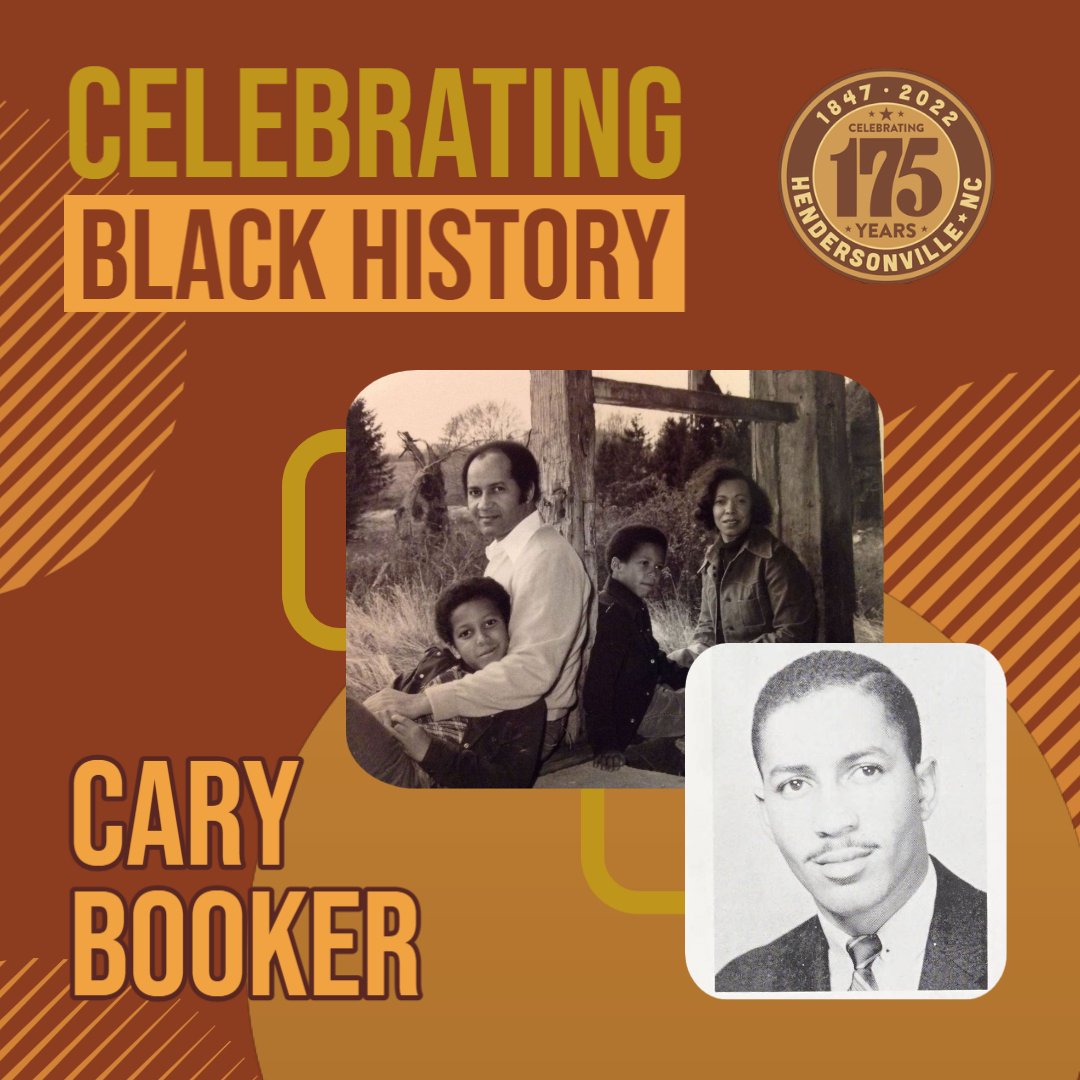 Henry Simmons
Henry Simmons was born in 1867 in the East Flat Rock area. As a young man, Henry saw a need to support his community both financially and spiritually. In 1885, he assumed the duties of president of the Society of Necessity. The Society of Necessity was widely recognized as a community charity. He served as president until he died in 1949. The Society of Necessity provided short-term loans to help people to make it through the long winter months. The Society was also instrumental in helping families find affordable places to bury family members. The Society of Necessity was just the beginning of a long life of service for Henry. He served as legal counselor for many members of Mud Creek Baptist Church and was instrumental in buying and selling land to other Black families in the Mine Gap Road area. Photo: blackhistories.org - Henry Simmons, President of the Society of Necessity, Courtesy of Hortence Potts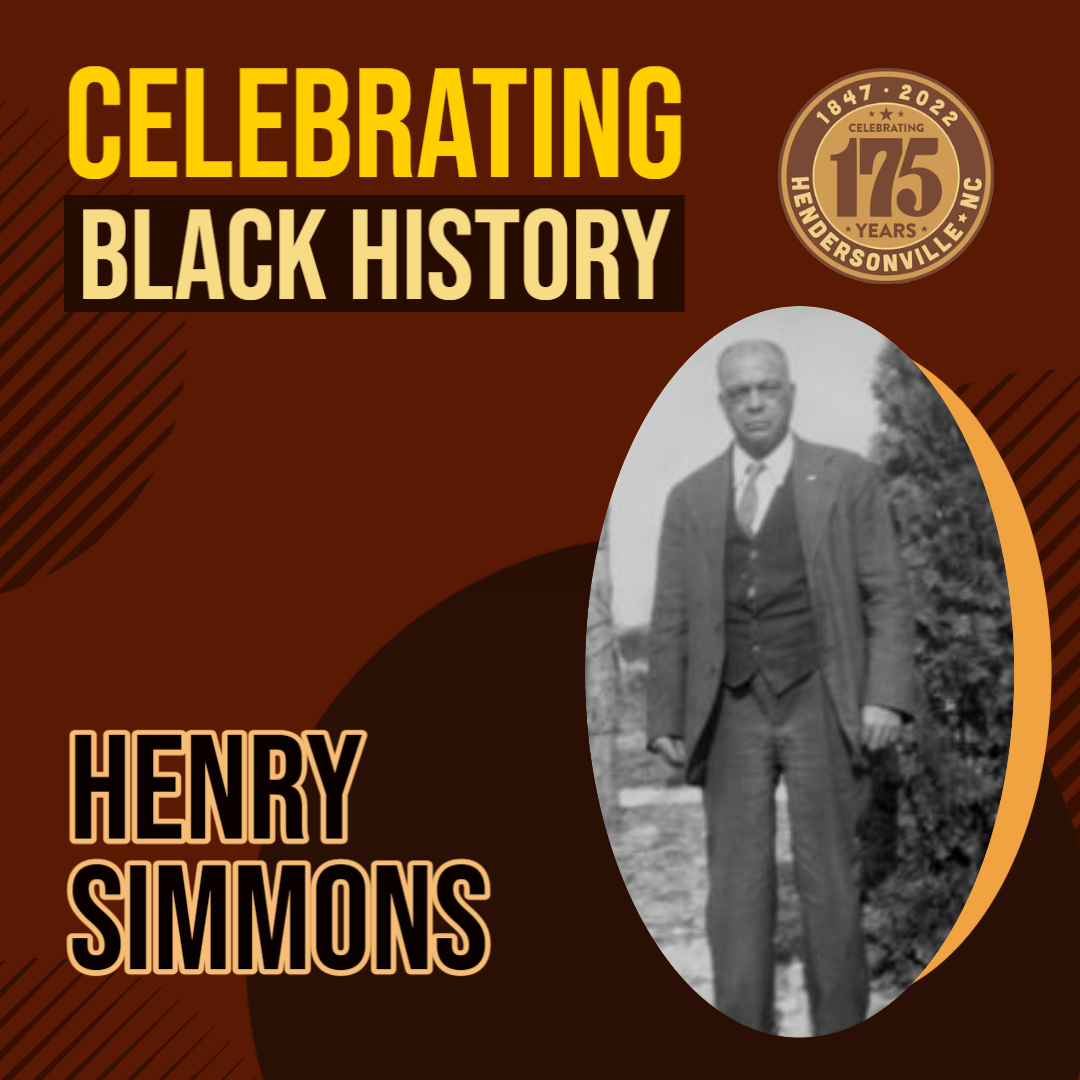 Eva Owens Austin
Eva Owens Austin graduated from Ninth Avenue School. She was employed at Pardee Hospital as a lab technician.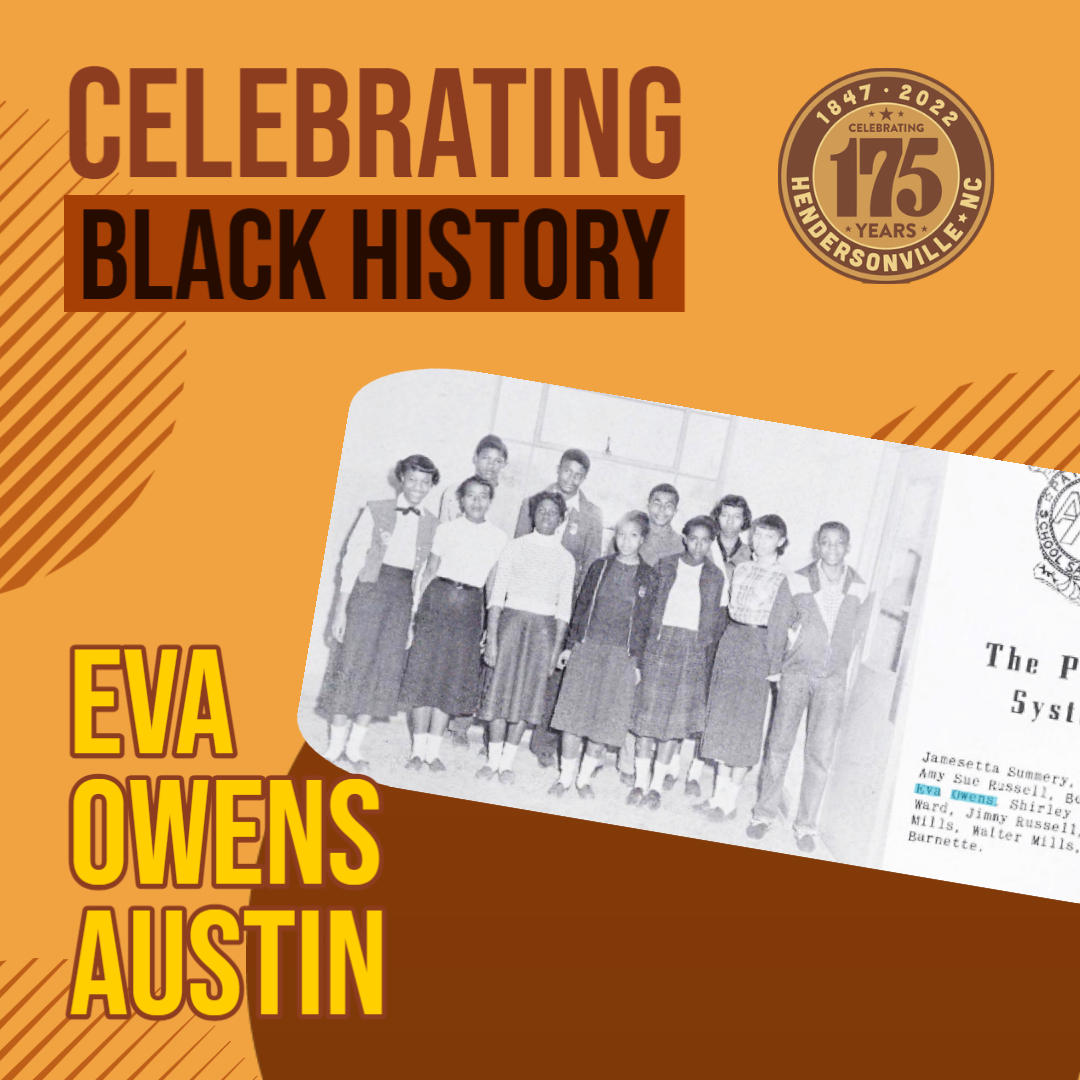 Johnny Young Jr.
Johnny Young Jr. Is the son of Cora and Johnny Young. He is a veteran of the Army and a Vietnam veteran. He worked with the local VISTA program under the direction of WCCA and he was instrumental in organizing a transportation program for the community. He also established a craft organization for senior citizens in Henderson County. He supervised VISTA programs in Columbia, SC, and Denmark, SC. Following his career with VISTA, he went to work for McDonald's Corporation working his way up from grill cook to store manager in Greenville, SC. He and his wife Ruth have four children: Jonathan, Kim, David, and Greg.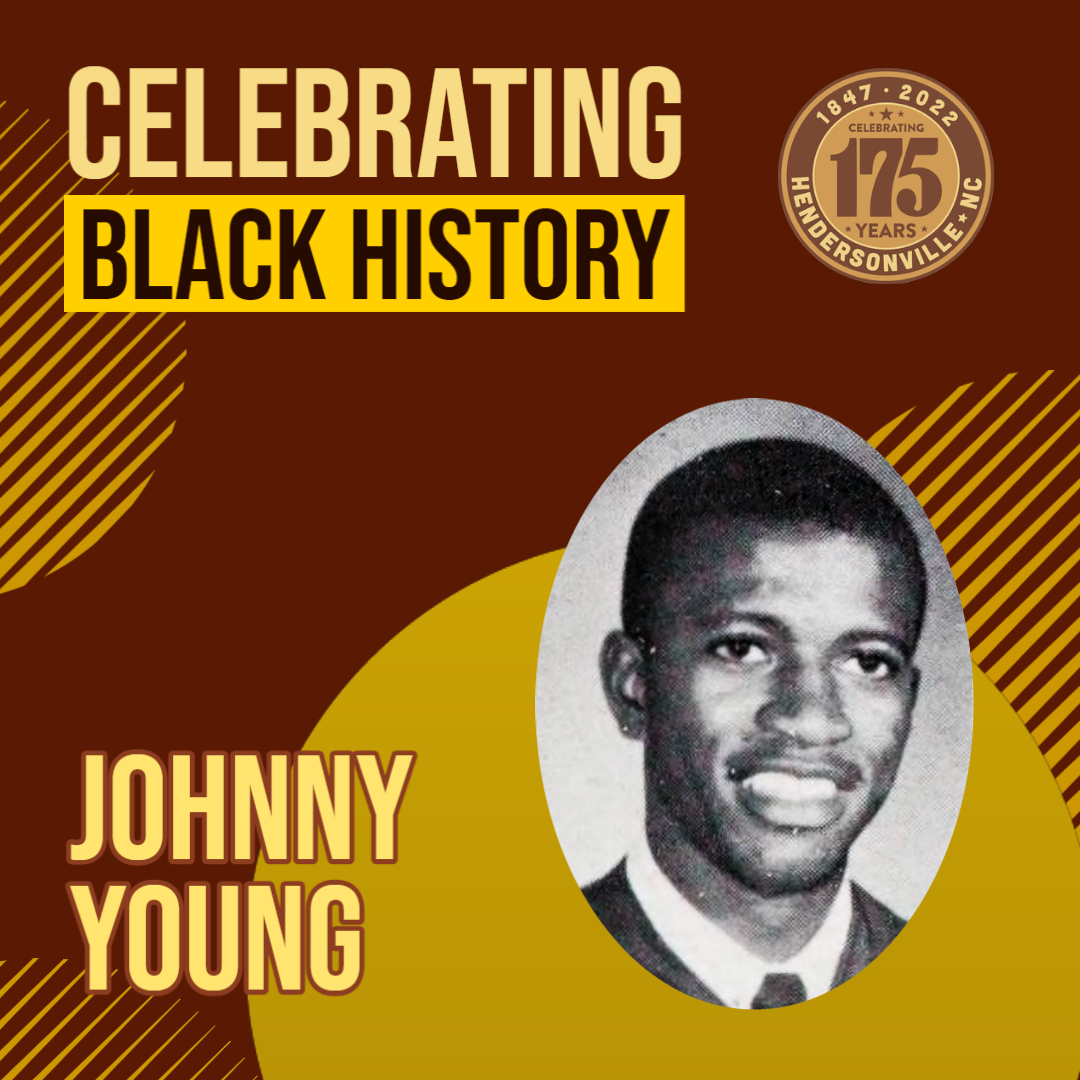 Lance Allen
Lance H. Allen was the son of Cress and Elizabeth Allen. He graduated from Ninth Avenue School and was drafted into the U.S. Army in 1965 and served as a drill sergeant. He began his career with Duke Energy in 1963 and over twenty years worked his way up from storeroom clerk to Operations Supervisor. He and his wife Roberta, who worked for Berkeley Mills, had two sons, Rodney and Kevin. Lance served on the Board of Directors for the Henderson County Dispute Settlement Center.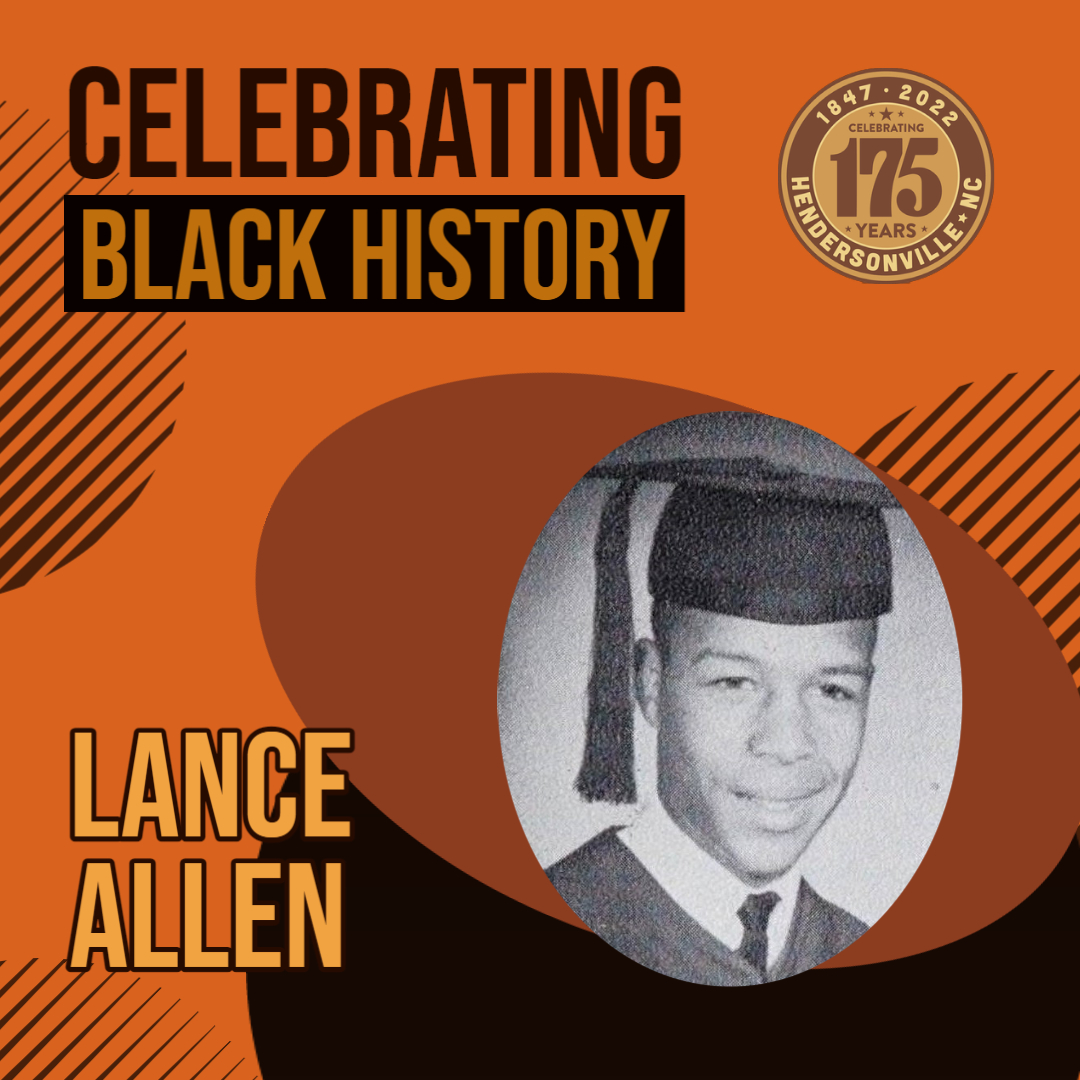 Hortense Potts
Hortense Potts was born in East Flat Rock to Fred and Ethel Potts. She attended Ninth Avenue School and received a bachelor's degree from Bennett College and a master's degree from Western Carolina University. She taught home economics for sixteen years in Rutherford County and was the first Black teacher at West Henderson High School where she taught special education. She was a member of the Society of Necessity, Alpha Kappa Alpha Sorority, and was a board member of the Dispute Settlement Committee. Photo of Hortense Potts appearing in Bold Life Magazine. Photo by Rimas Zailskas. https://www.boldlife.com/learning-from-the-past/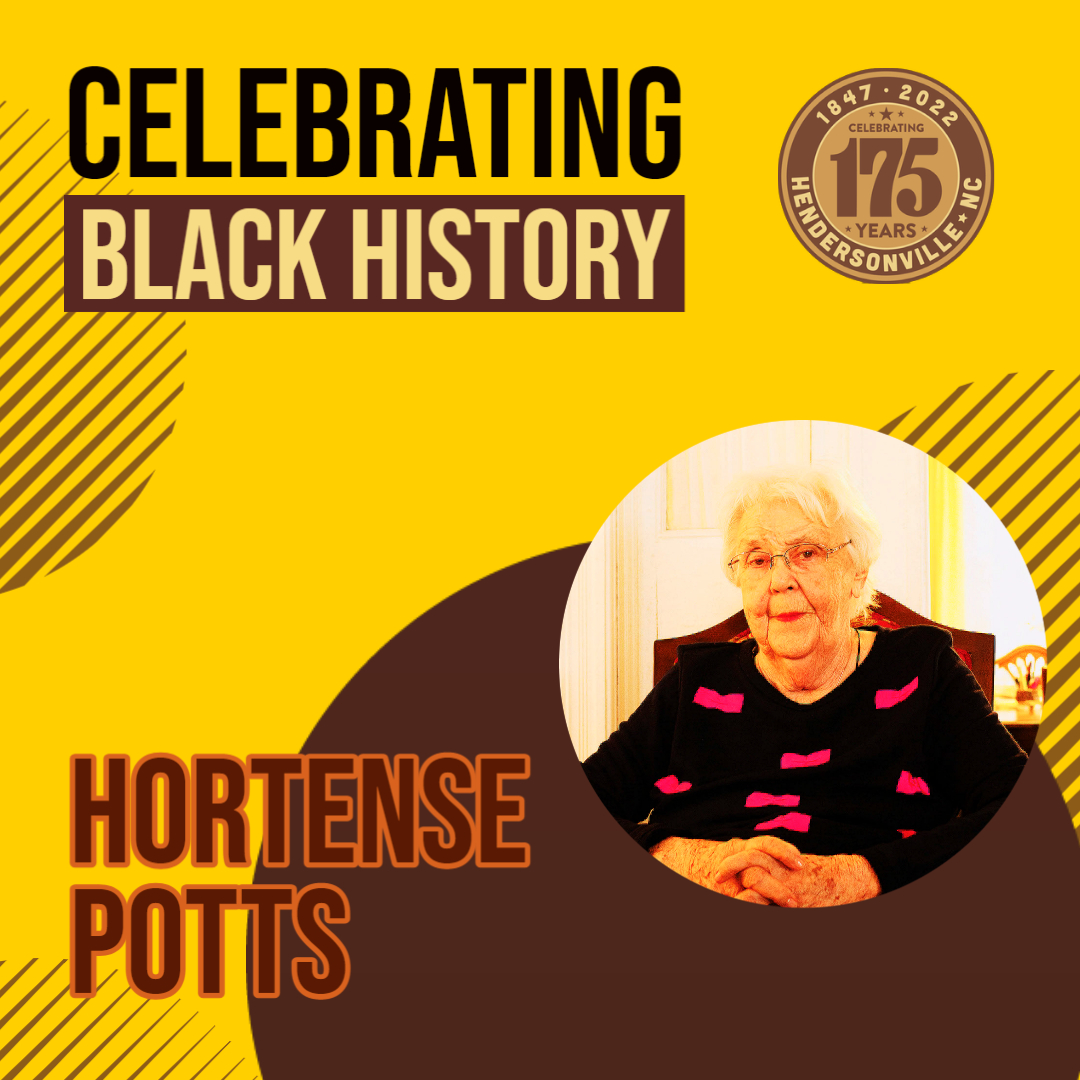 Callie Mae Green
Callie Mae Green was a native of Henderson County. She worked as a nurse at Margaret R. Pardee hospital.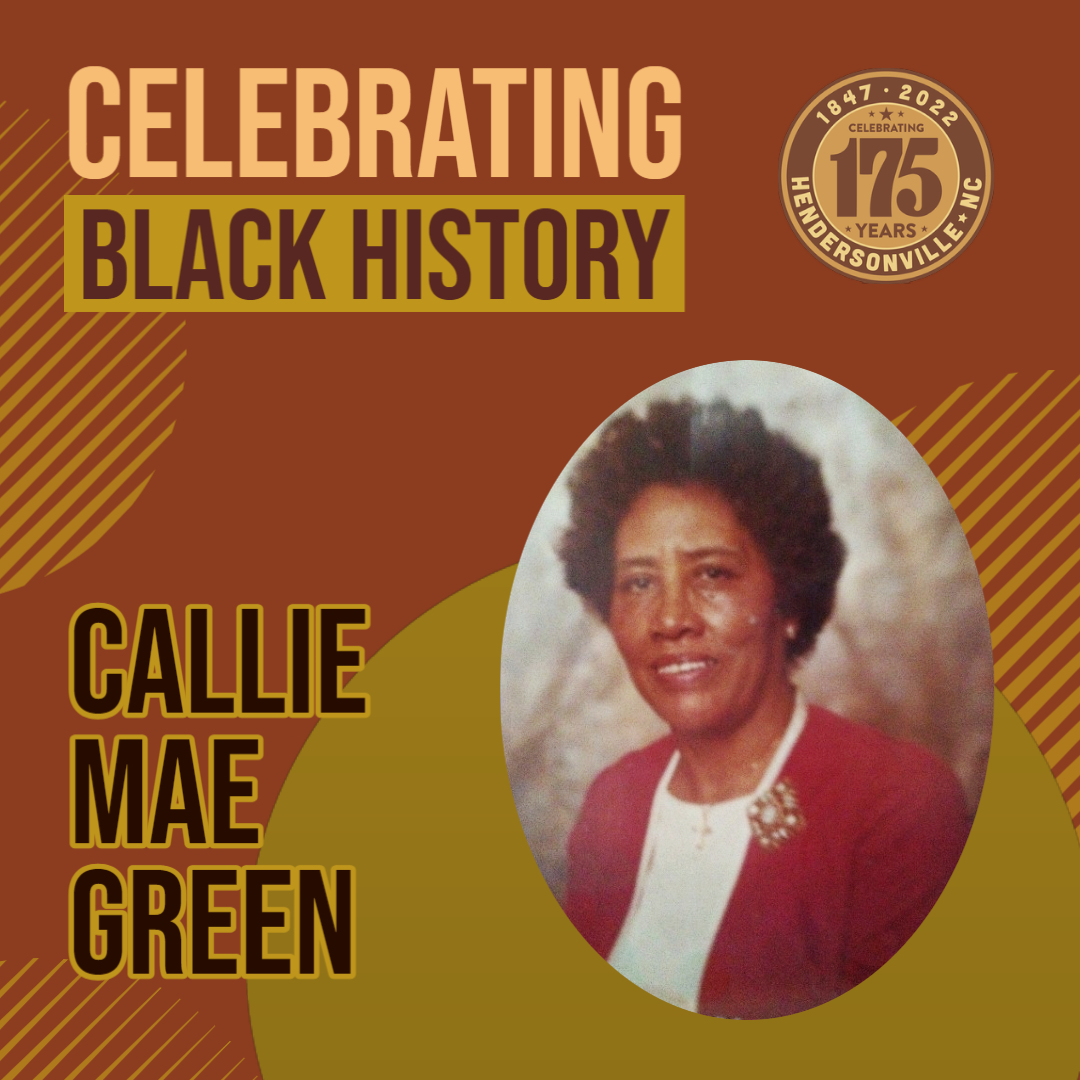 Herbert Blake
Herbert Blake served as Hendersonville's Chief of Police from 2008 to 2020. He holds a B.S. in Criminal Justice Administration from Park University and a Master's Degree in Management from Webster University. Prior to serving in Hendersonville, he was Police Chief in Loris, SC, and currently serves as the Chief Deputy at the Buncombe County Sheriff's Office. During his tenure with HPD, Chief Blake implemented the police department's body camera program to improve accountability and transparency. The motor bike unit and business district officer program were developed under his watch.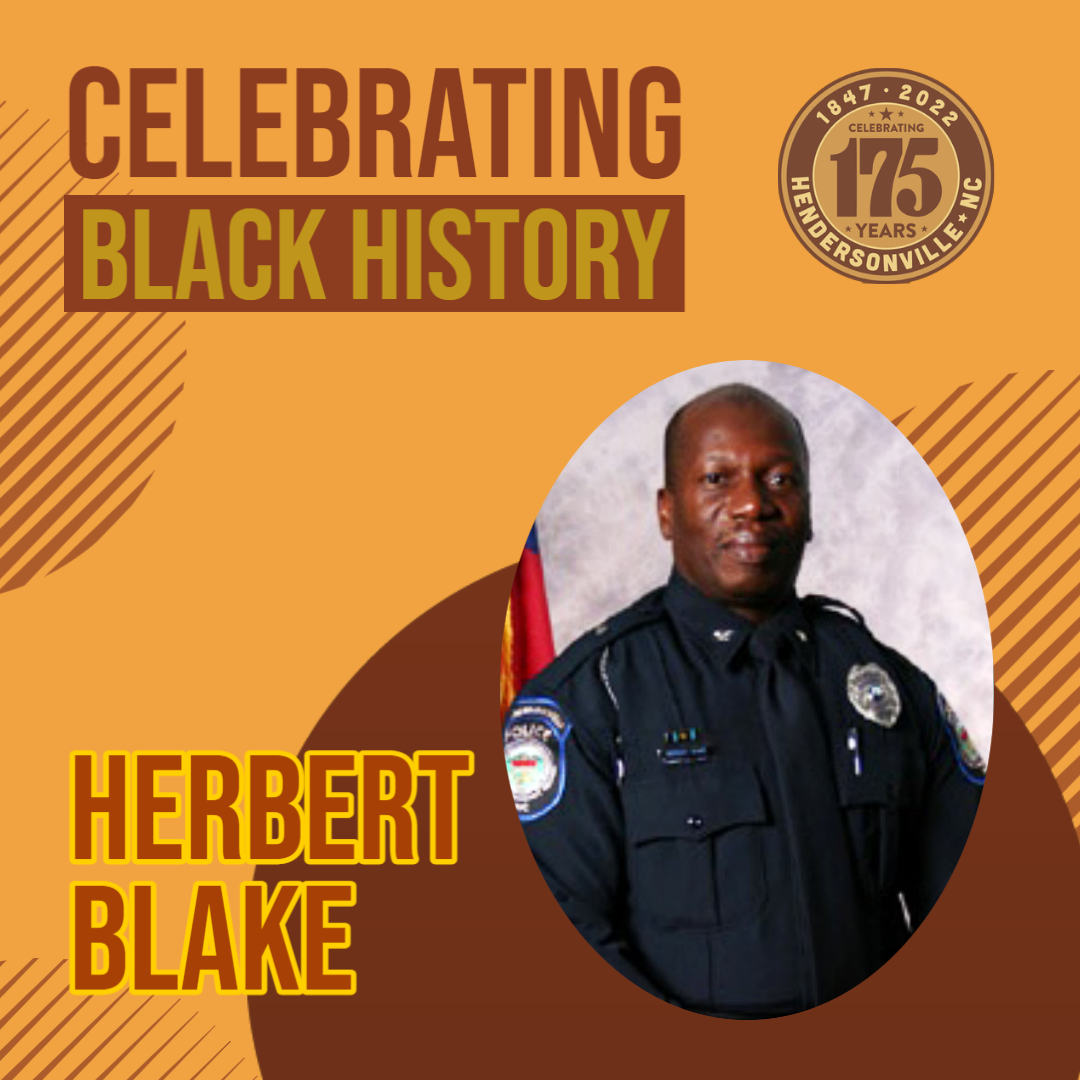 The City of Hendersonville celebrated Black History Month on social media by celebrating local leaders who made or are making a difference in the community. There are many, many more champions beyond this list.


The following individuals assembled the following extraordinary list of honorees: Crystal Cauley, Eric Gash, William Graham, Indián Jackson, Melinda Lowrance, Anthony McMinn, Council Member Jeff Miller, Ronnie Pepper, Mayor Barbara Volk, and Josh Williams
2021 Black History Month
Blair Craven
Blair Craven is a graduate of East Carolina University and a local financial advisor. He currently serves as the Chairman of the Henderson County School Board. Craven is described as having strong leadership skills and being highly respected by his peers and the community.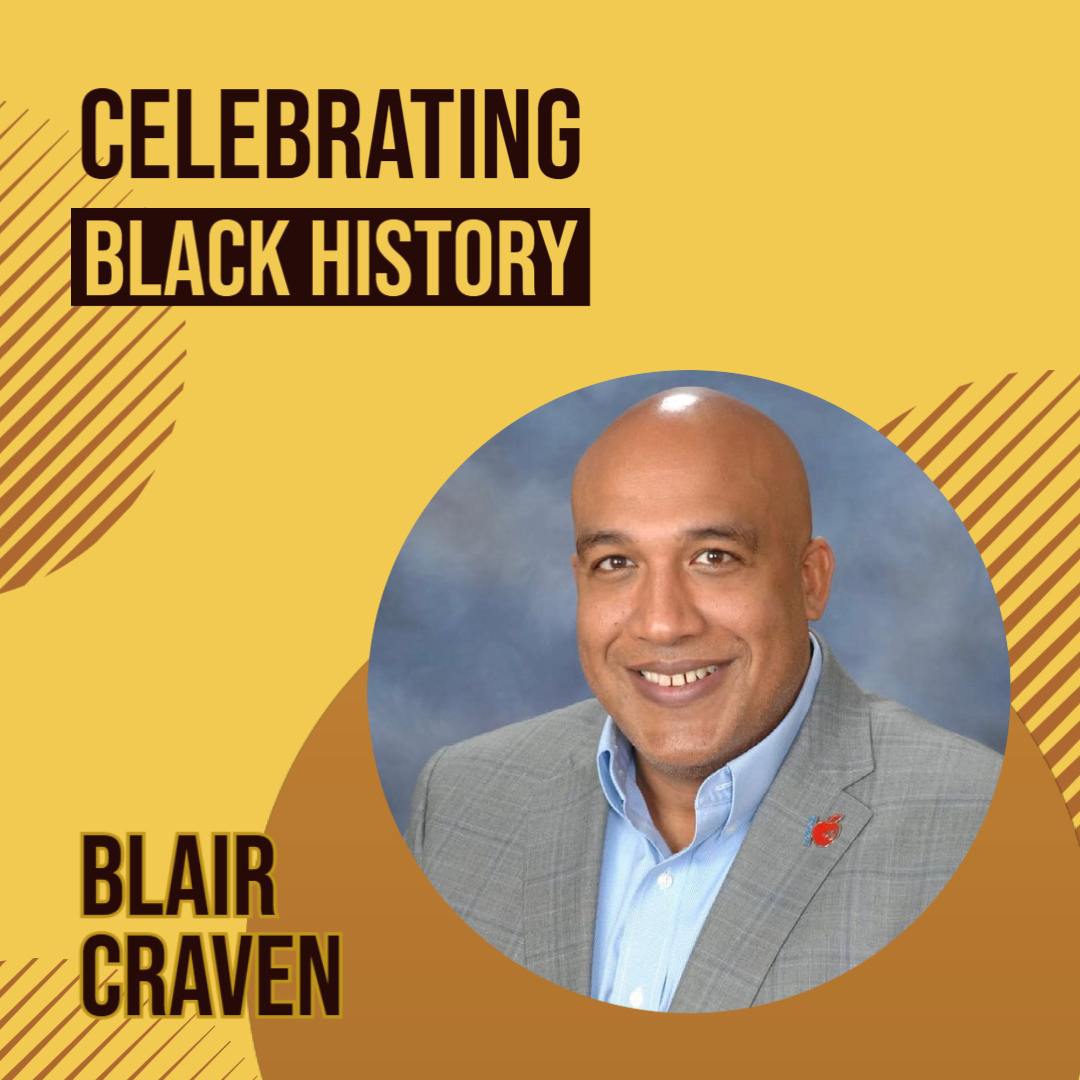 Melinda Lowrance
Melinda Lowrance, President of the Henderson County chapter of NAACP, business owner, and board member of IAM (Interfaith Assistance Ministry) among other titles has served our community faithfully for many years. She attended Ninth Avenue School as well as Hendersonville High School.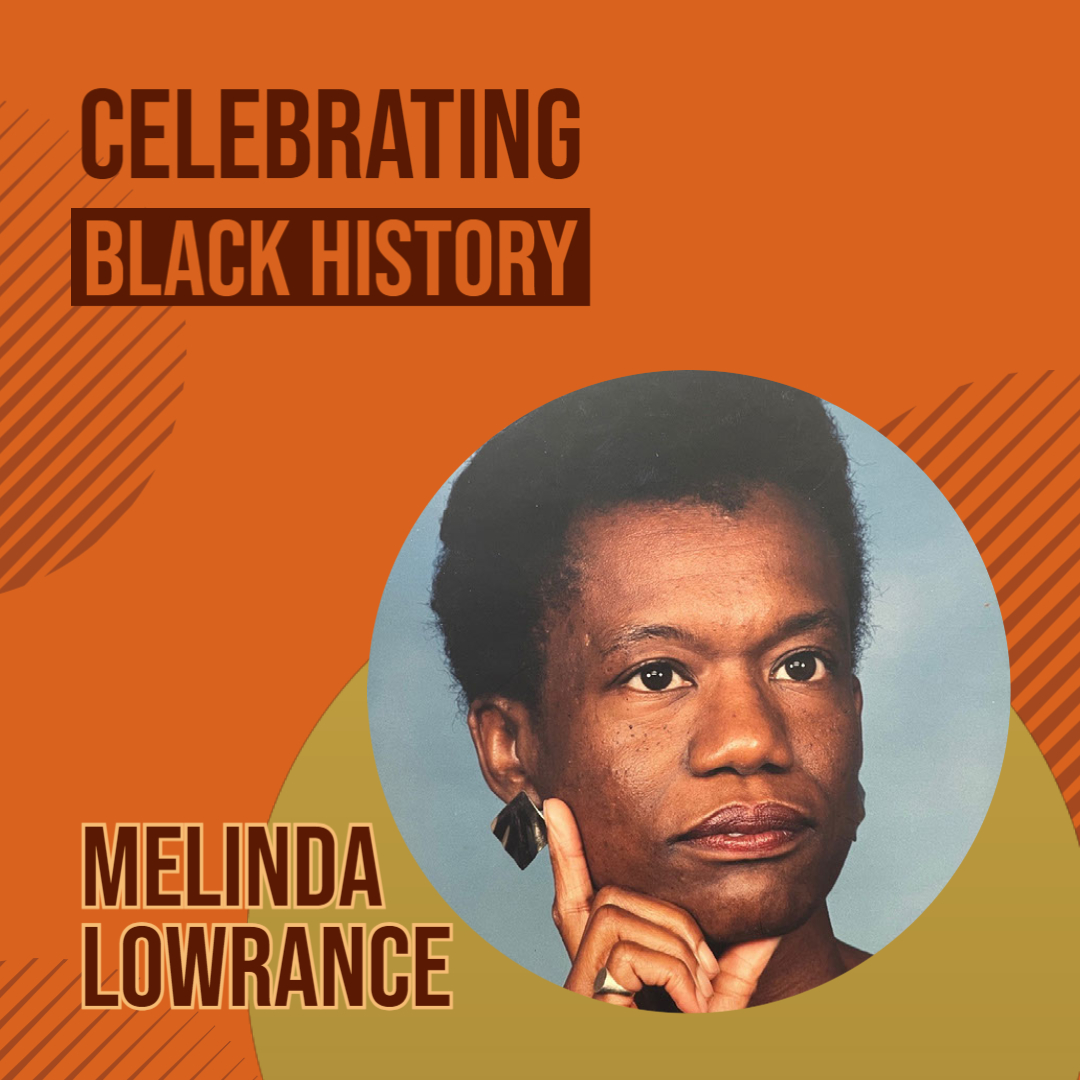 John Marable
John Marable was a teacher, coach, and principal at the Ninth Avenue High School serving from 1946 to 1959 as well as a School Board member from 1990 to 1996. He was a leader in two major educational transitions, the desegregation and the merger of county and city schools. He is described as a "pillar of strength during integration, seeking a quality education for all youth". In 2003, Marable was inducted into the Education Hall of Fame by the Henderson County Education Foundation.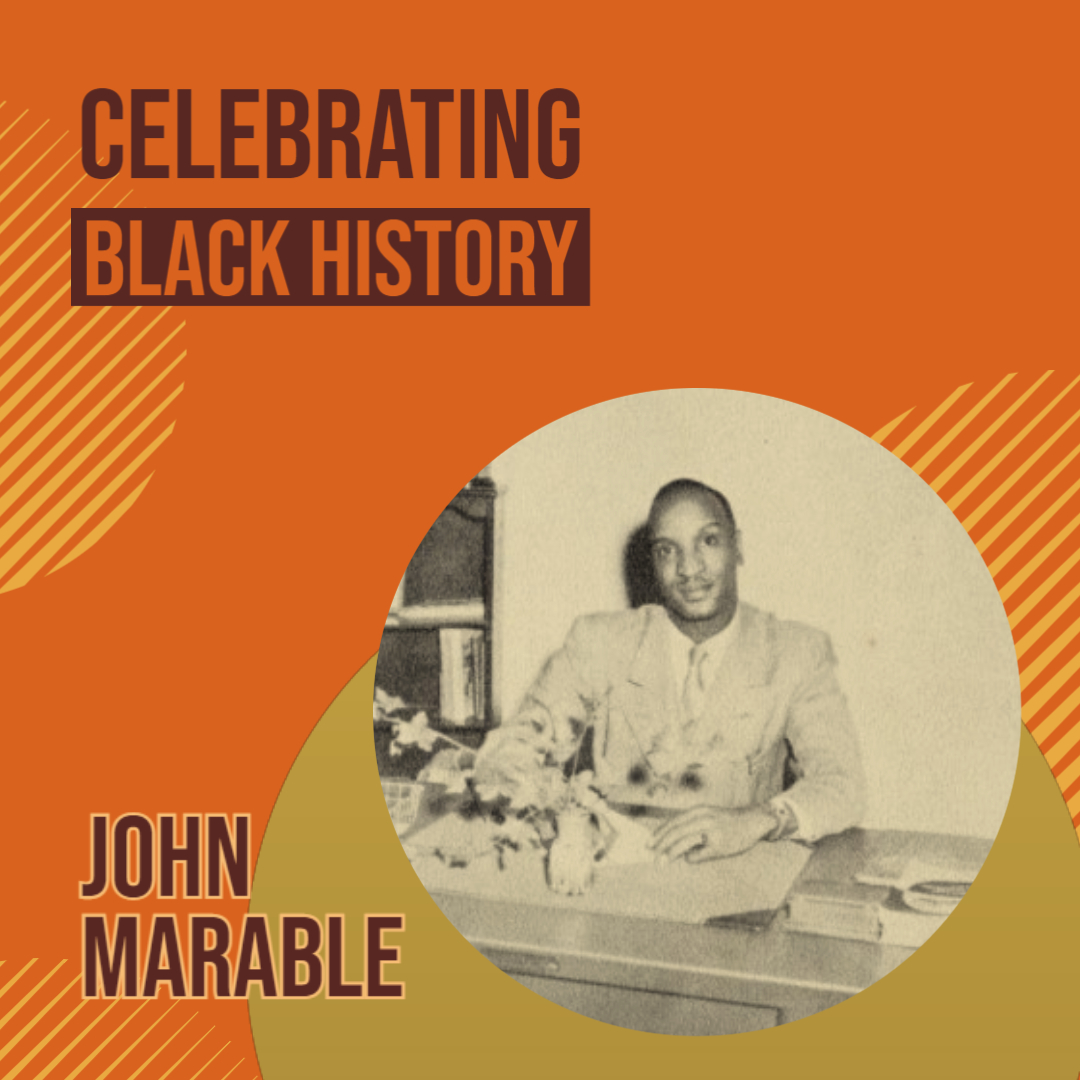 Preston Blakely
Preston Blakely is a graduate of the University of North Carolina at Greensboro and Western Carolina University. He is employed with his family's business, a Town Councilman at the Town of Fletcher and serves on the Board of Directors for Henderson County Smart Start Partnership for Children and Thrive. In addition, he serves on the Executive Committee for Land of Sky Council of Governments.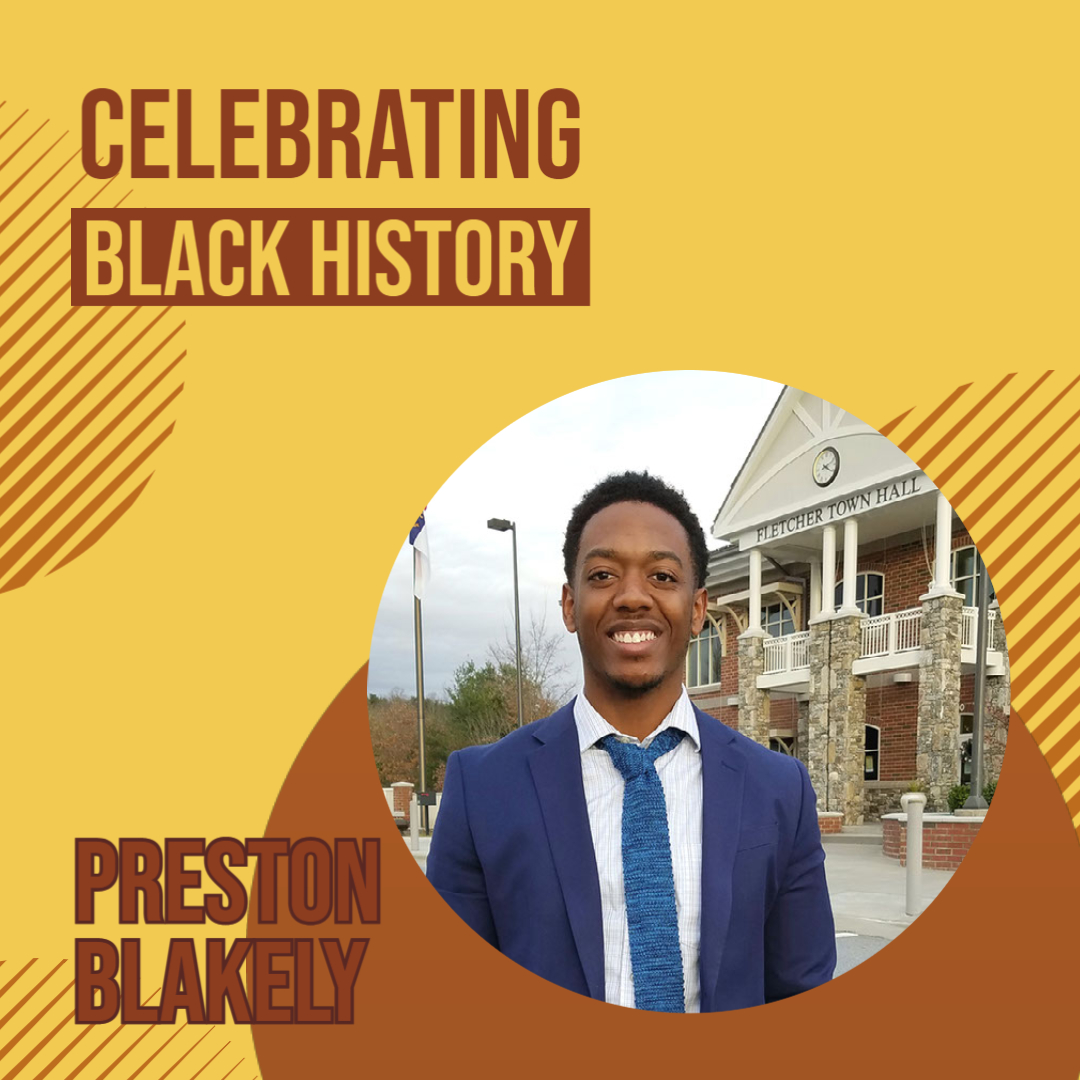 Dorothy Means
Dorothy Means had strong beginnings becoming the Valedictorian and youngest member of the Class of 1945 at the Ninth Avenue School. After graduation she enrolled in Livingstone College in Salisbury, N.C. and received her Bachelor of Arts degree in English and French. Later in life she obtained a Master of Science degree in Counseling and Guidance from Indiana University in Bloomington, IN. She was an English teacher and guidance counselor in Gary, IN for many years before retiring and returning to Hendersonville. She established the Lucile V. Means scholarship in her mother's name to help African American graduates reach their goals to attain higher education.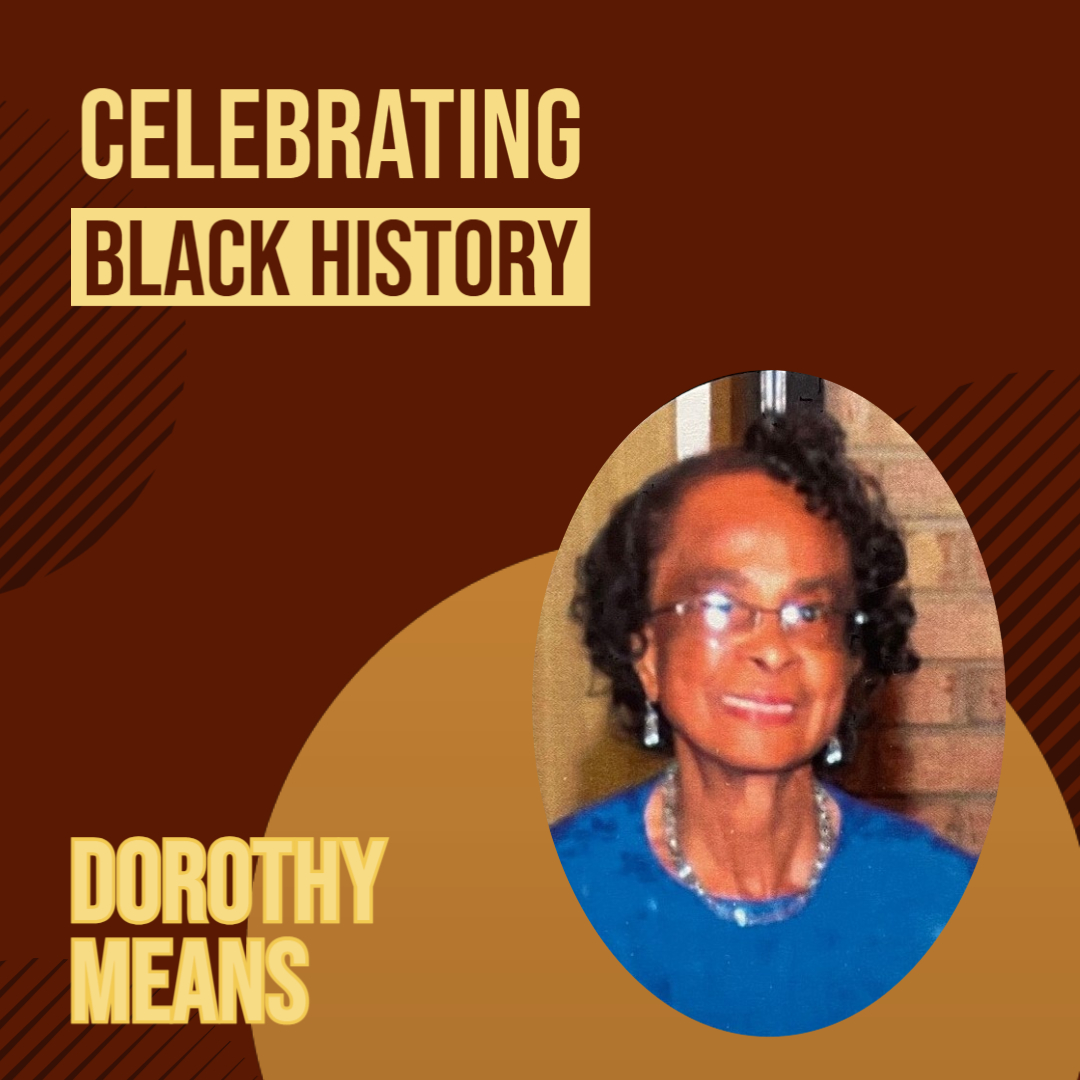 Ronnie Pepper
Ronnie Pepper, a Hendersonville native and graduate of Hendersonville High School, is a predominant figure in the local community. He has served on several boards and organizations throughout his lifetime, including the American Red Cross, Hendersonville YMCA, Flat Rock Playhouse, Blue Ridge Community College, Hendersonville Housing Authority, and NAACP to name a few. Pepper works at the Henderson County Public Library and is an avid storyteller as well as educator, spending more than 25 years with the Head Start Program. He also worked with the Black History Research Committee of Henderson County and has served on the Walk of Fame committee.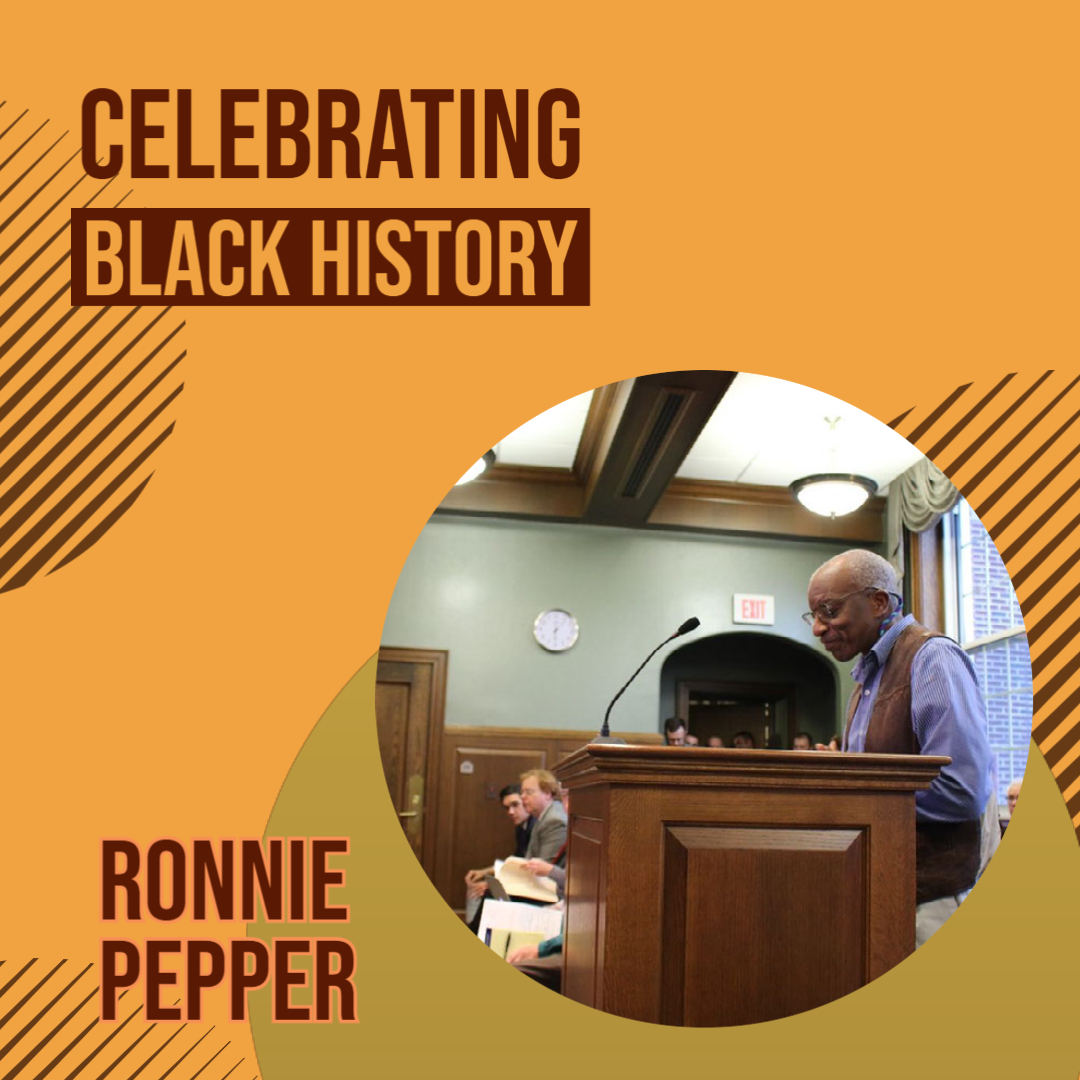 Donnie Parks
Donnie Parks is a Hendersonville native, graduating from Hendersonville High School in 1974 as well as Southern Wesleyan University, Asheville-Buncombe Community College, and the 139th session of the FBI National Academy. Parks joined the Hendersonville Police Department in 1977 and became Acting Chief in August of 1987. He was officially appointed to the position of Chief in March of 1988. He served as Chief of Police for 20 years and retired in 2007. Colleagues describe Parks as "... one of the finest people anyone could ever come across."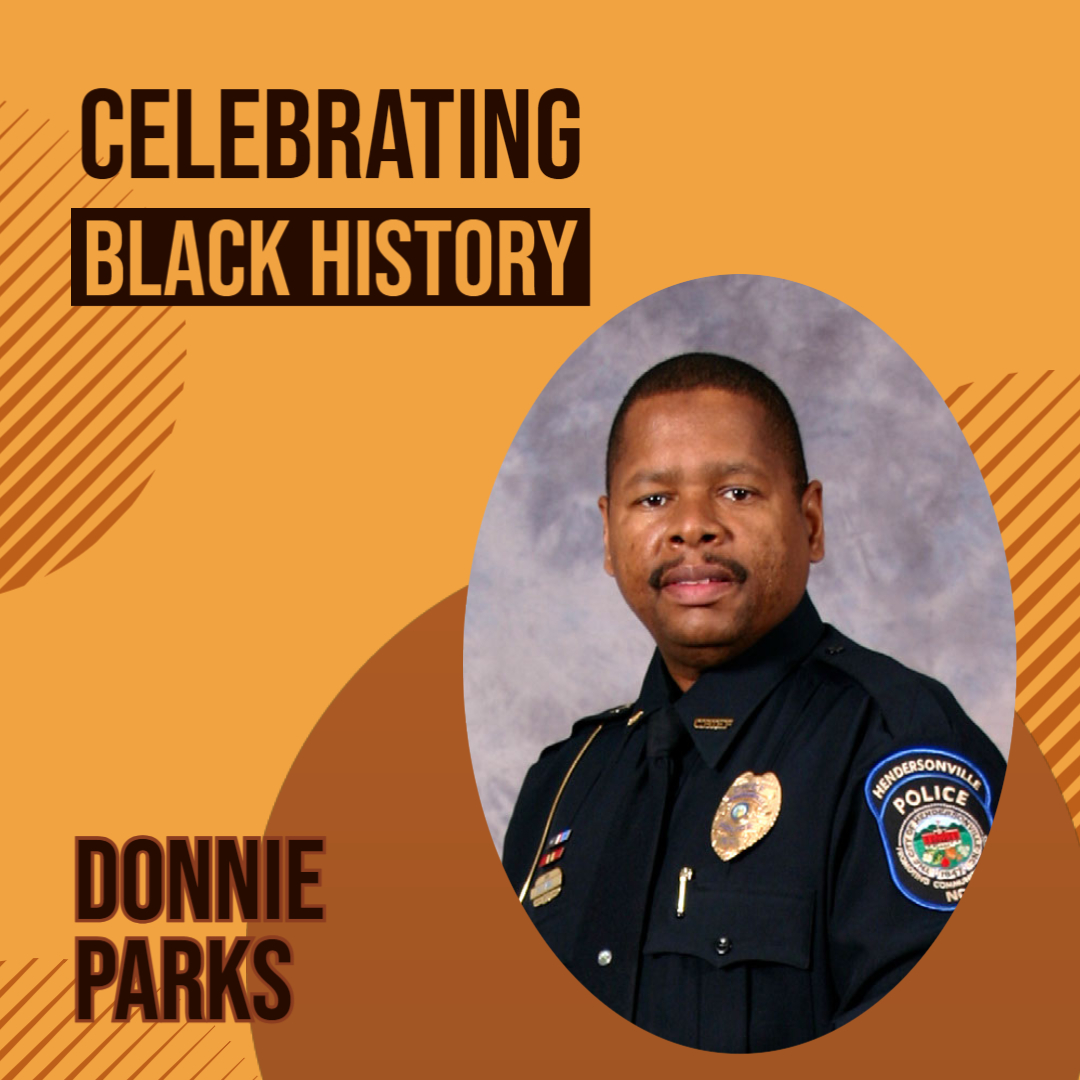 Betty, Eric, and Sam Gash
Betty Gash is a graduate of the Ninth Avenue School and the mother of Eric and Sam Gash. She served on the former Hendersonville City School Board and the boards of Henderson County Elections, Blue Ridge Community College and the Salvation Army. She is a member of the Diamond Circle, Chapter 263 of the Order of the Eastern Star and Worthy Matron.
Eric Gash is a graduate of the University of North Carolina at Chapel Hill where he played football. He has served in many capacities with Henderson County Public Schools including teacher, head coach, and Assistant Principal. In 2019, Eric was named Principal of Bruce Drysdale Elementary School. Eric is also the pastor at Speak Life Community Church and a chaplain with the Hendersonville Police Department.
Sam Gash attended Penn State University where he played football. He went on to play in the NFL for the New England Patriots, Buffalo Bills and Baltimore Ravens followed by an NFL coaching career. He is an avid financial supporter of Hendersonville High School athletics.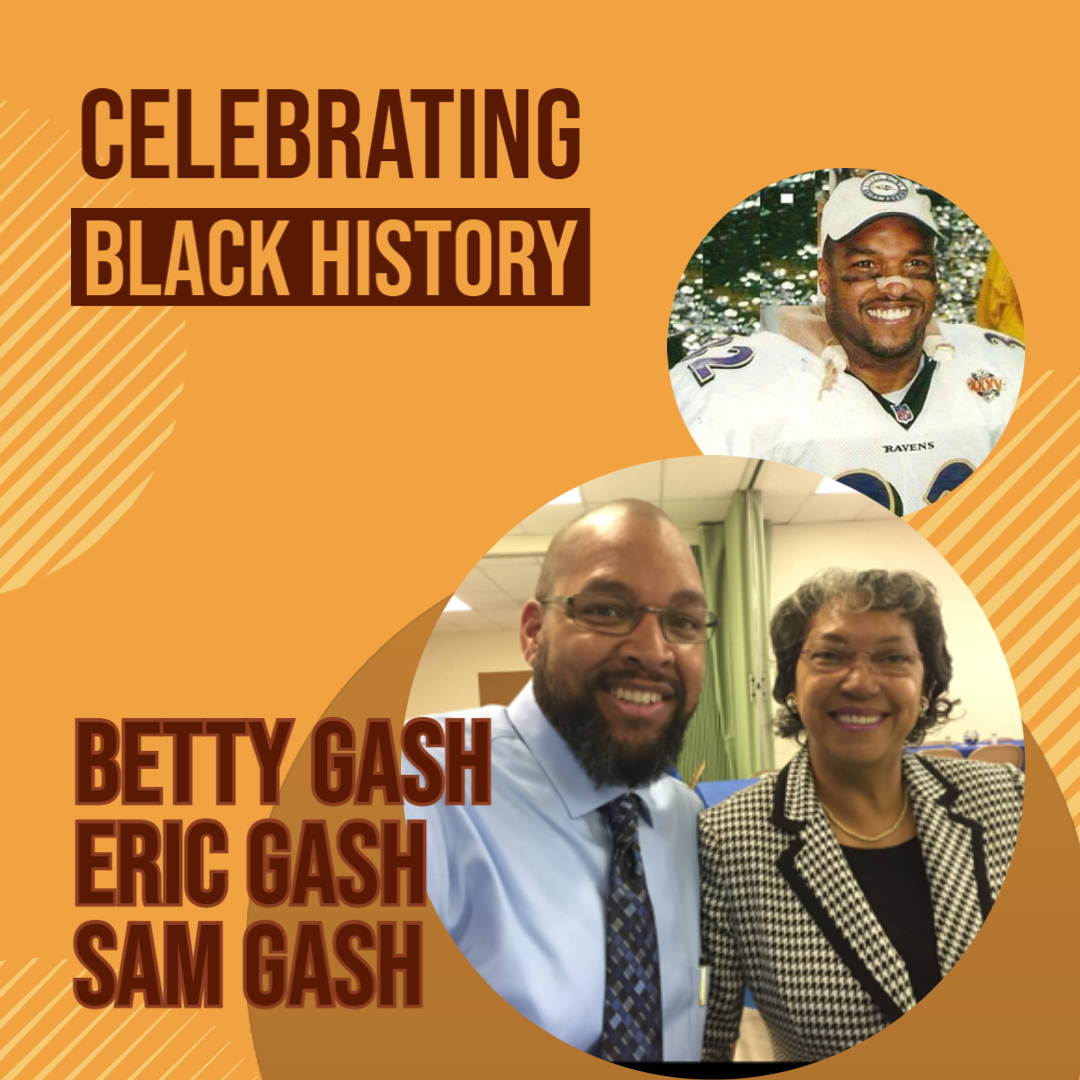 Diane Caldwell
Dianne Caldwell is a lifelong native and influential member of the Hendersonville community. She attended the Ninth Avenue School and is a champion of preserving local Black history. Caldwell was a founding organizer of Hendersonville's Harambee festival. She served as a Hendersonville City Council Member as well as serving on non-profit boards in the area.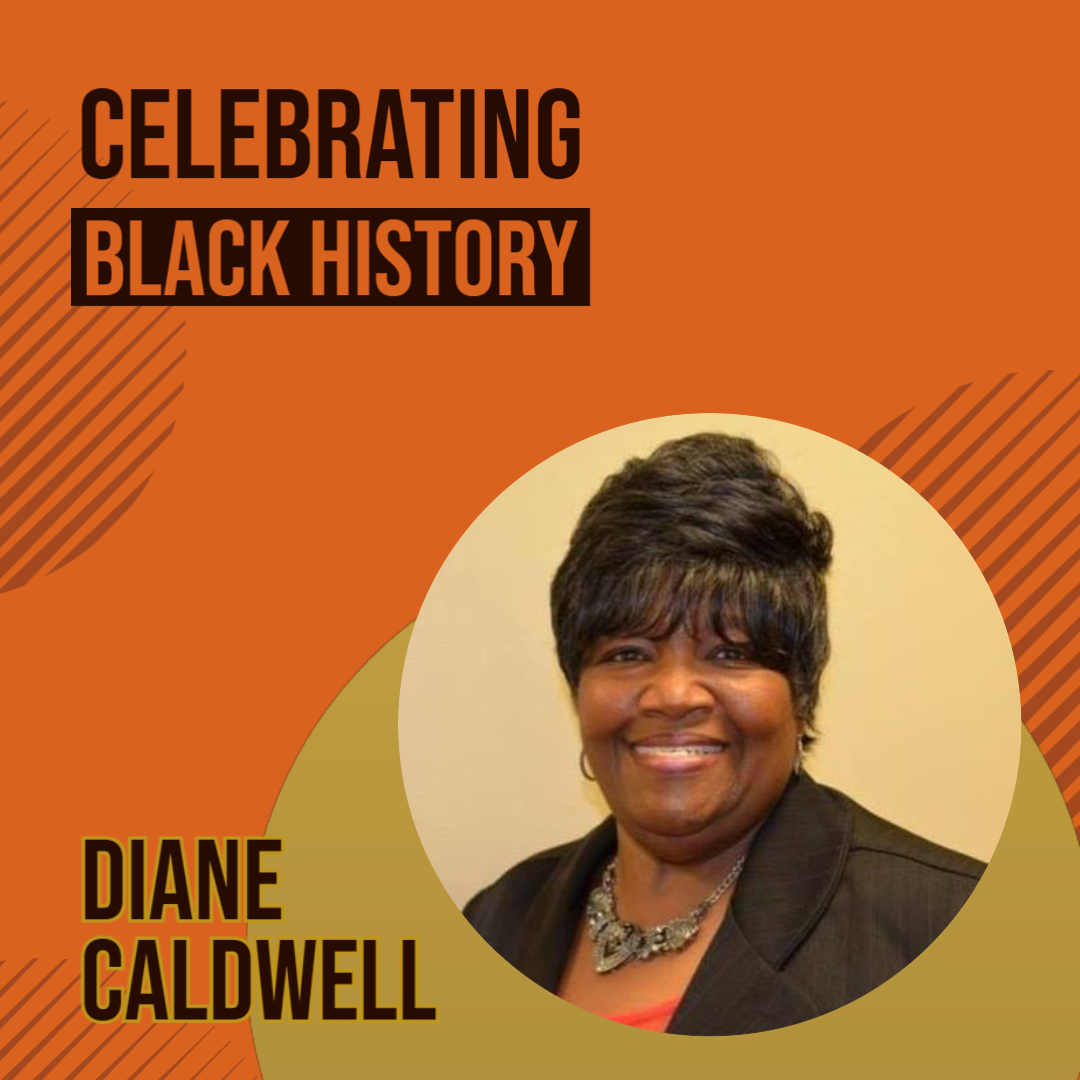 Sam Mills
Sam Mills was born to Caroline and Jess Mills and educated in the Hendersonville School system. His great grandparents were among the early settlers in the area. Mills ran for Hendersonville City Council in 1968. He did not win his first race but was elected in a later race and became the Vice-Mayor for the City. During his tenure, Mr. Mills worked to bring about the integration of schools during the Civil Rights Movement and led the Hendersonville Redevelopment Commission and the Urban Renewal Program.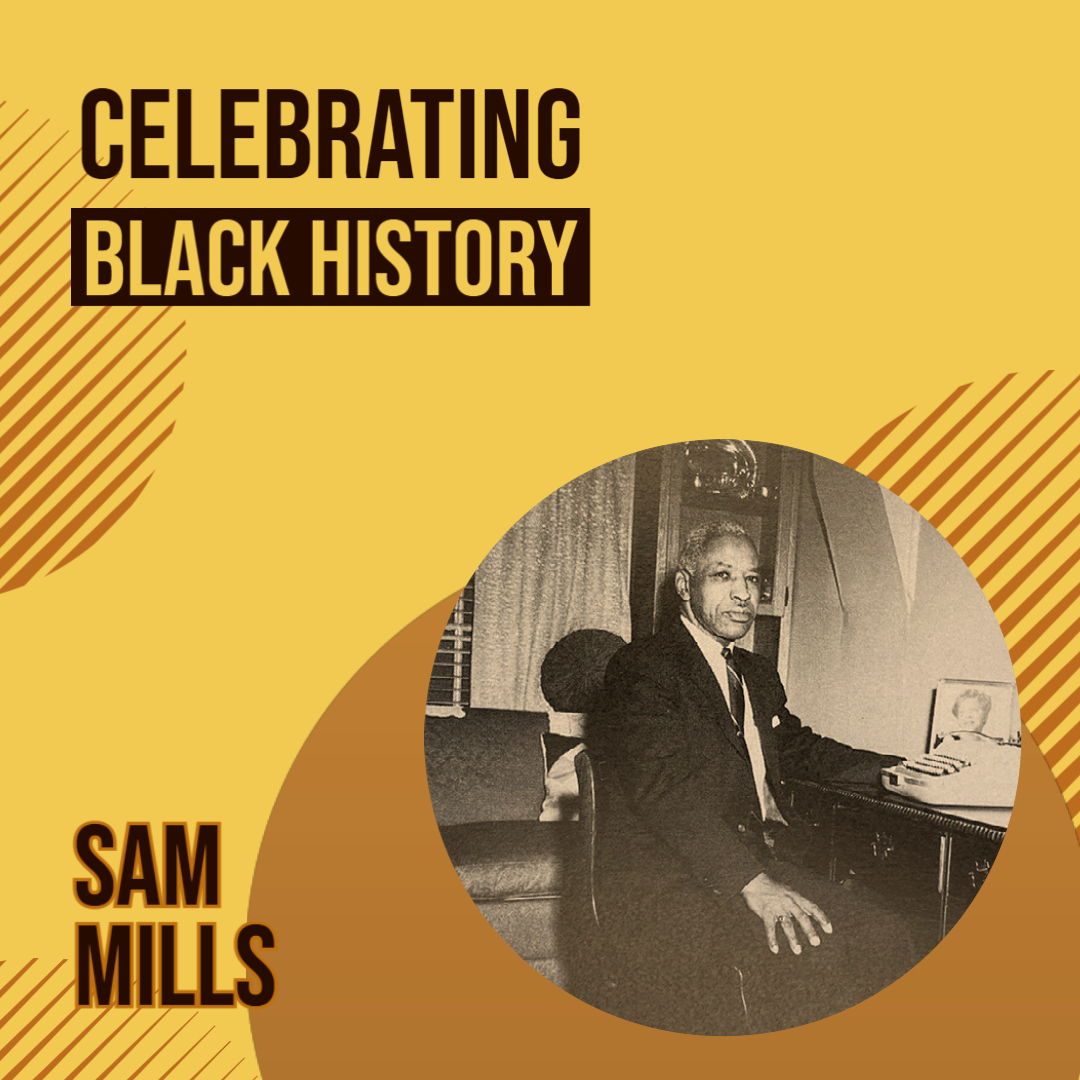 James Pilgrim Sr.
James Pilgrim was born in 1915 and was a graduate of Stephens-Lee High School in Asheville. Pilgrim worked several jobs in downtown Hendersonville before joining Thomas Shepherd's Funeral Home. In 1934, Pilgrim founded Pilgrim's Funeral Home which served the area for over 60 years. Pilgrim also was in the real estate business building homes and apartments as well as a deacon of the Star of Bethel Baptist Church. He was the national chaplain of the National Funeral Director and Mortuary Association and named "Man of the Year" by the National Organization in 1977.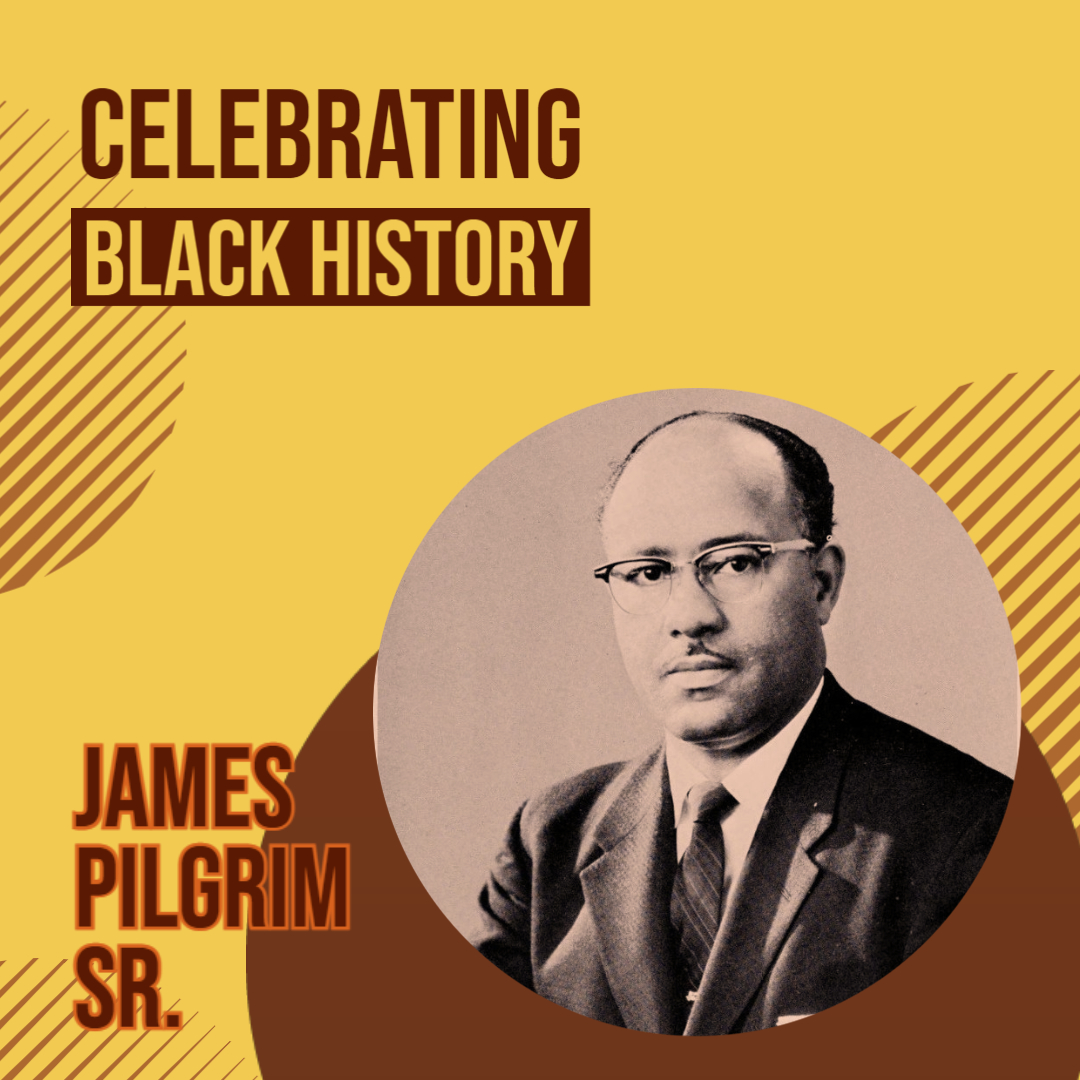 Roxanna Pepper
Roxanna Pepper is an Early Childhood Program Consultant at the Children and Family Resource Center. She has also served as a health and wellness instructor at the Hendersonville YMCA and as a teacher with the Head Start Program. Pepper has volunteered with the African American Cultural Committee, United Way, Hendersonville First Baptist Church, and Henderson County Partnership for Health. Roxanna is the recipient of the Athena Award and serves as a life coach.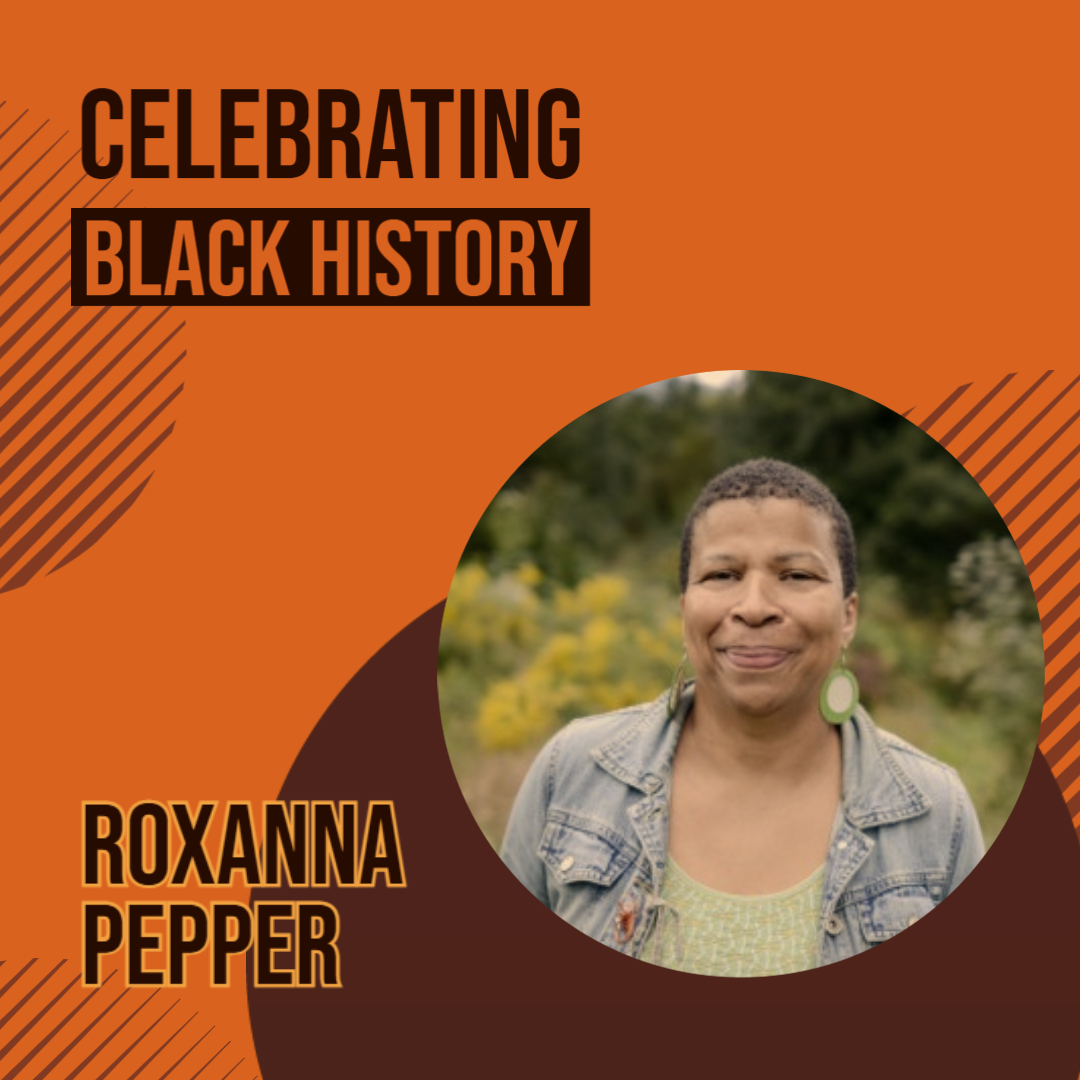 Rev. C.E. Rowe
Rev. C. E. Rowe is the pastor of Star of Bethel Baptist Church. Star of Bethel was organized in 1873 and is one of Henderson County's historically black churches. Reverend Rowe also serves on the Community Foundation of Henderson County's Board of Directors.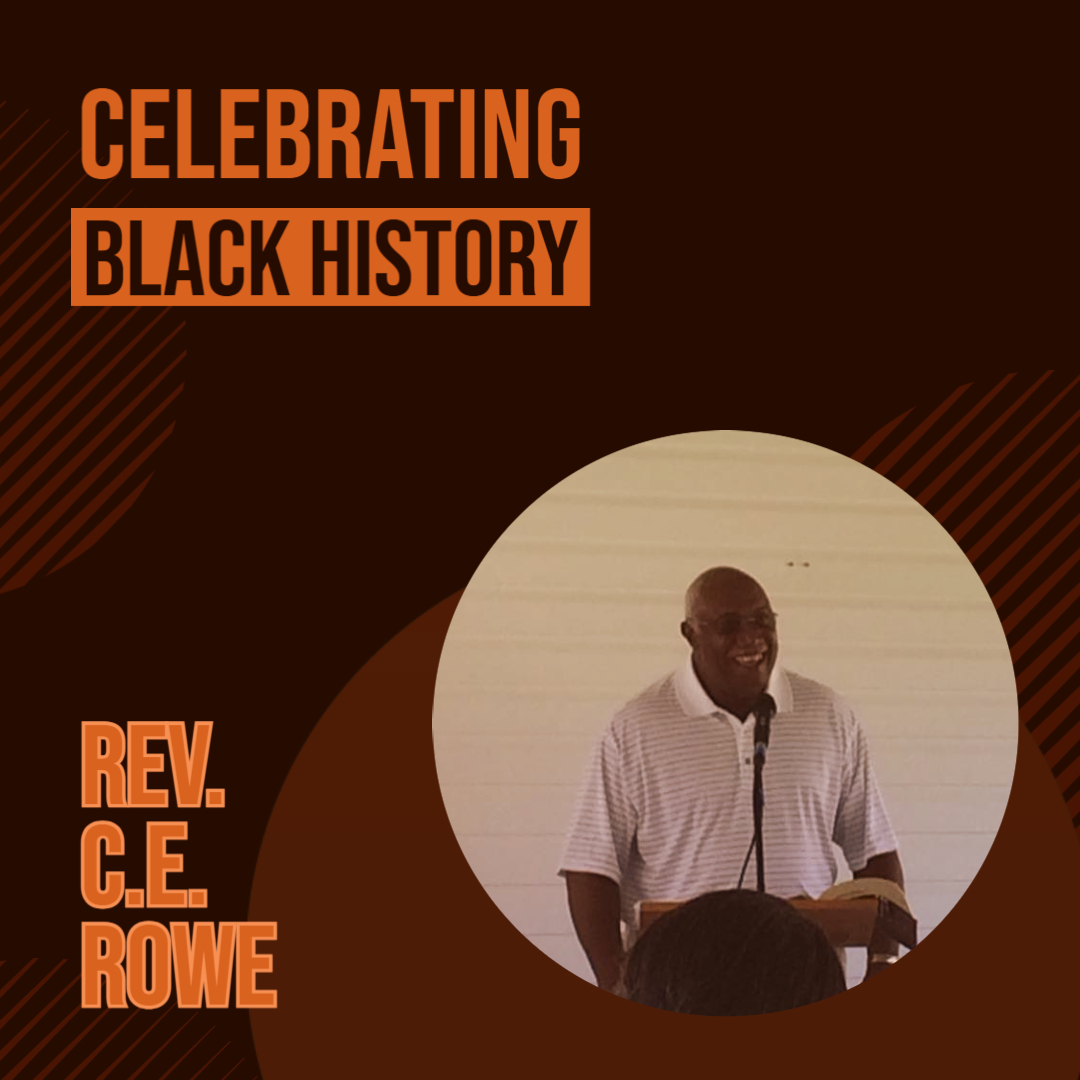 Johnny Landrum
Johnny Landrum played a vital role in the integration of the city's schools. Landrum was a member of the Ninth Avenue School and Hendersonville City School Board of Education during the time of desegregation. He was also a WWII veteran wounded in action. He was honorably discharged and received the Purple Heart.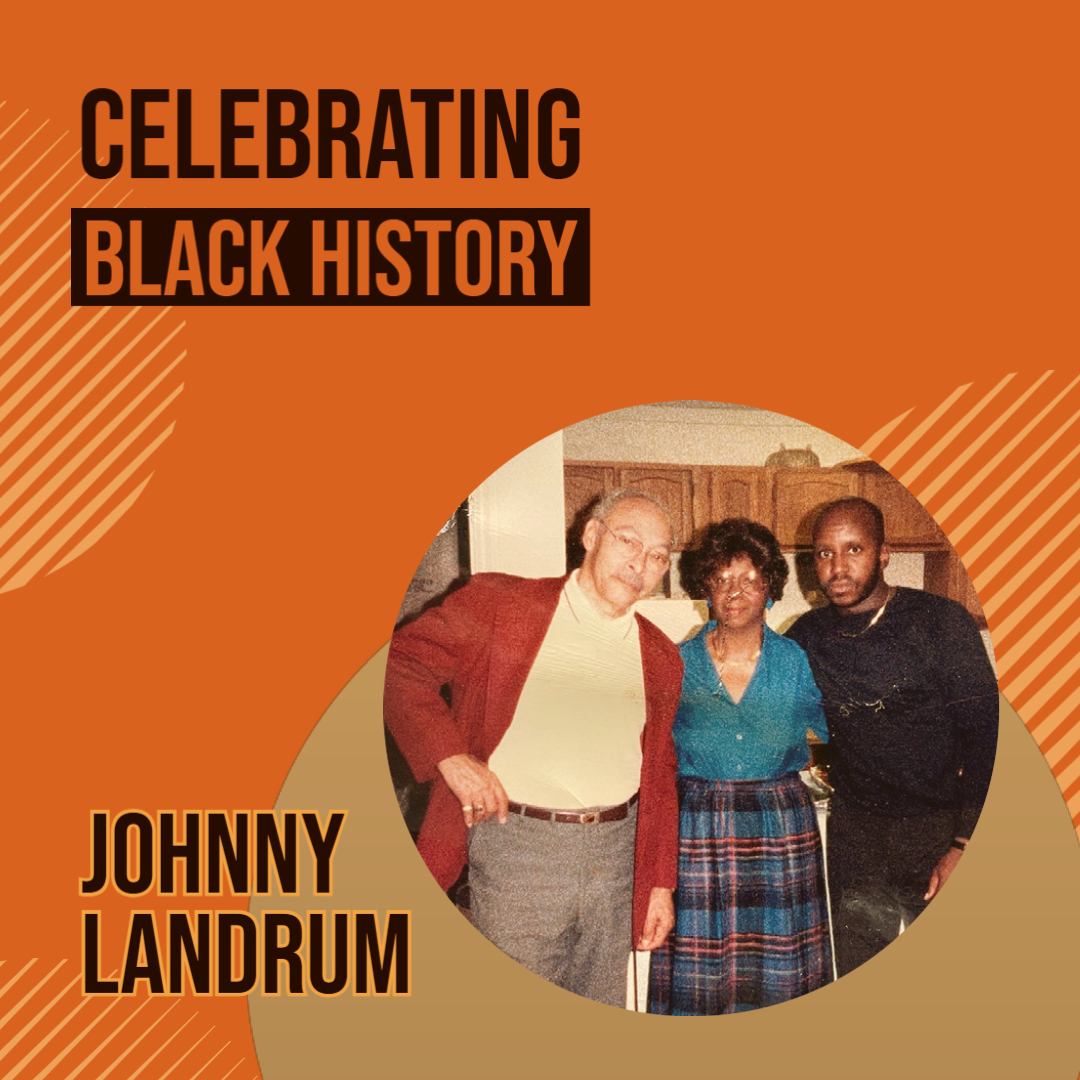 Odell Rouse
Odell Rouse taught first grade in the black school system from 1926 to 1965 and special education at Bruce Drysdale Elementary School until she retired in 1972. Her dedication to the welfare of students was highlighted when the Ninth Avenue School students dedicated the 1958 yearbook in her name. The students thanked Mrs. Rouse for her faithful years of teaching and the confidence she had in her students.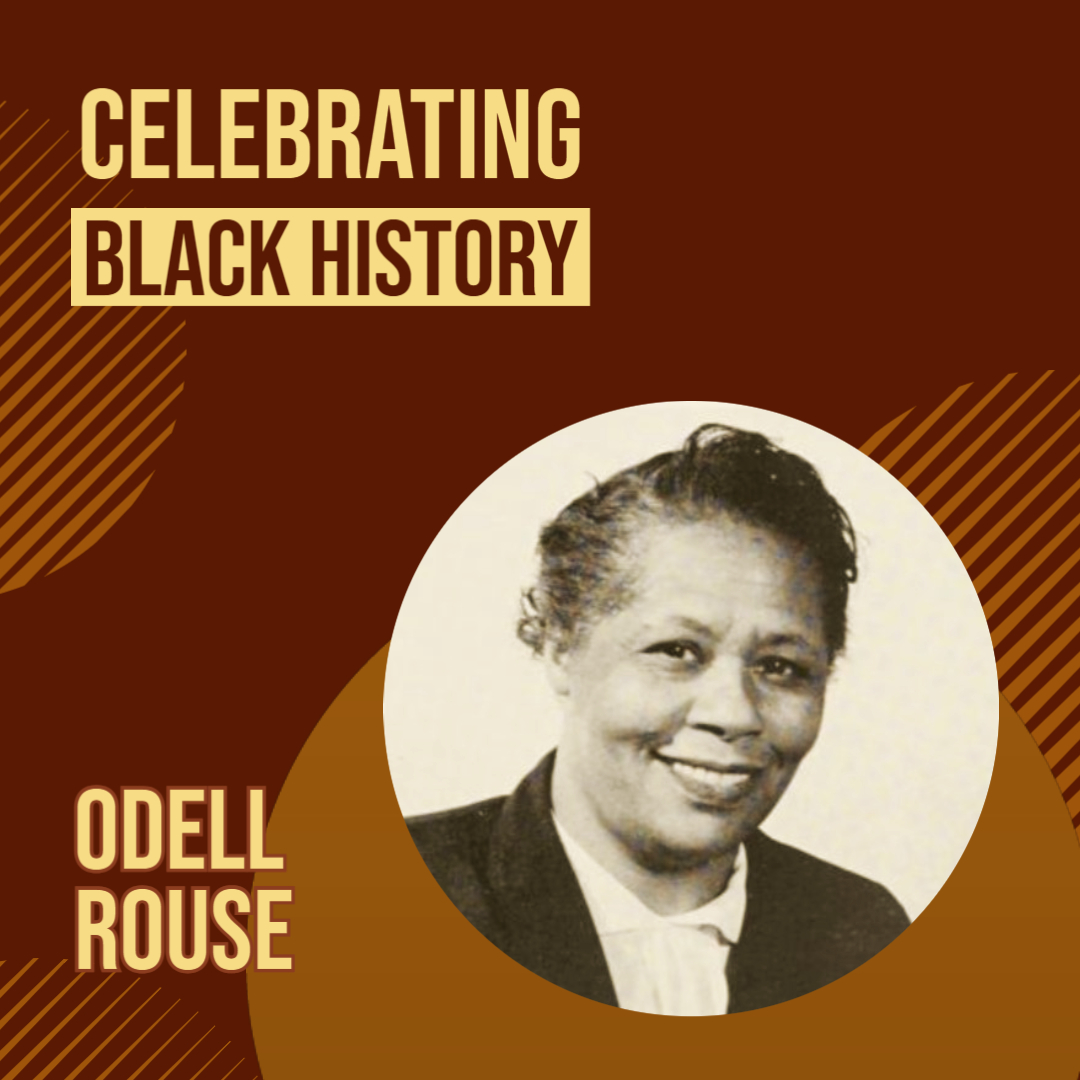 Hannah Edwards
Hannah Edwards was born in 1929 and is a native of Etowah, North Carolina. She taught in the Hendersonville School System from 1953 to 1964 at the former Ninth Avenue School, and from 1964 to 1990 at Hendersonville High School. Edwards was a member of the NAACP, Hall of Fame recipient (HHS), and 1997 Woman of The Year Award presented by her church, St. Paul Tabernacle AME Zion.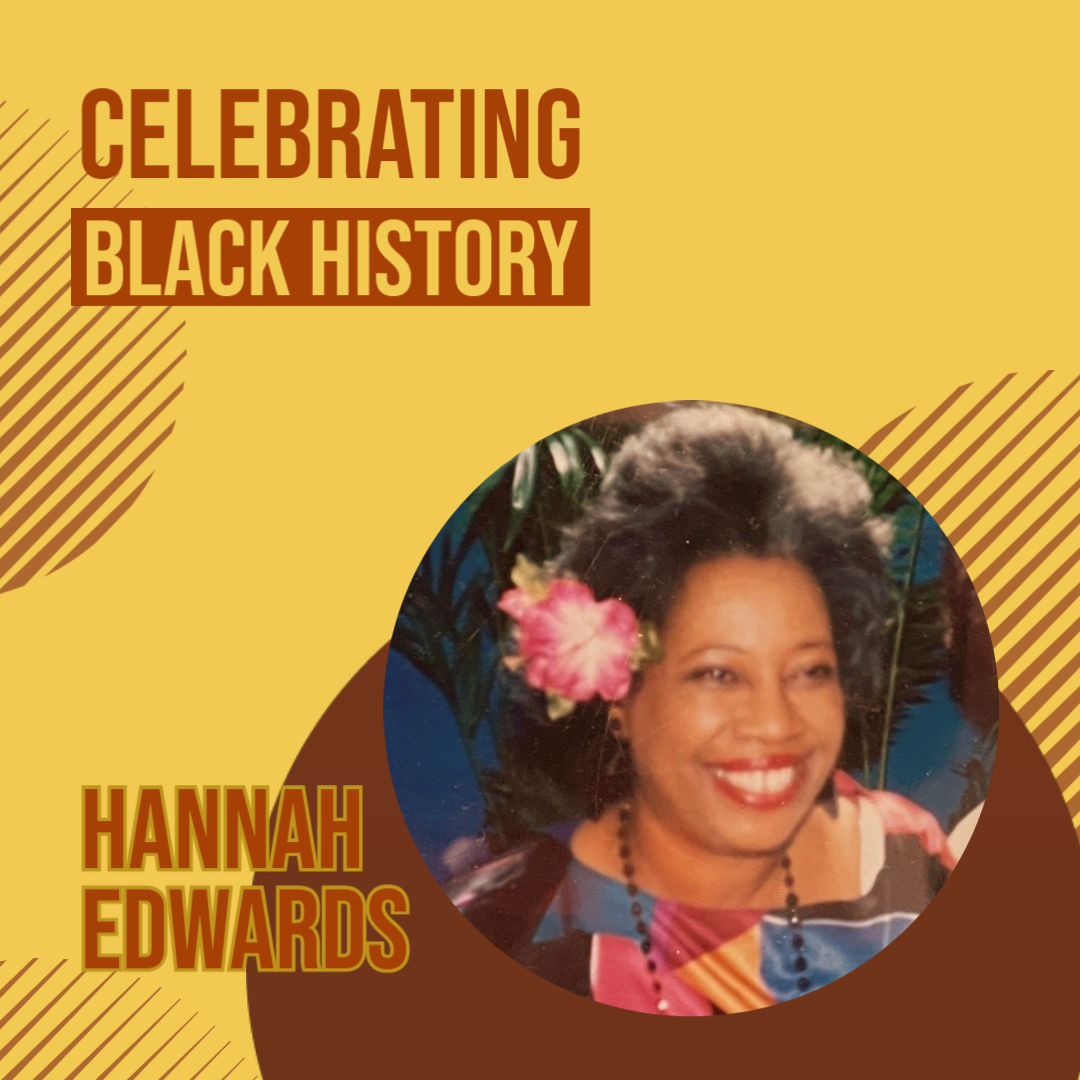 William H. King
William H. King is a Hendersonville native. King was a civic leader and active in his church. He was the scoutmaster for Boy Scout Troop 684, Sunday School Superintendent for the Union Grove Baptist Church, coach of a Little League team, former chairman of the Western Carolina Community Action Board, and Chairman of the Community Chest of Berkeley Mills. He was recognized by the community for his good works by having a park in the Green Meadows section of Hendersonville named after him.
William H. King is pictured with his wife, Willie Mae King, who also actively served the community.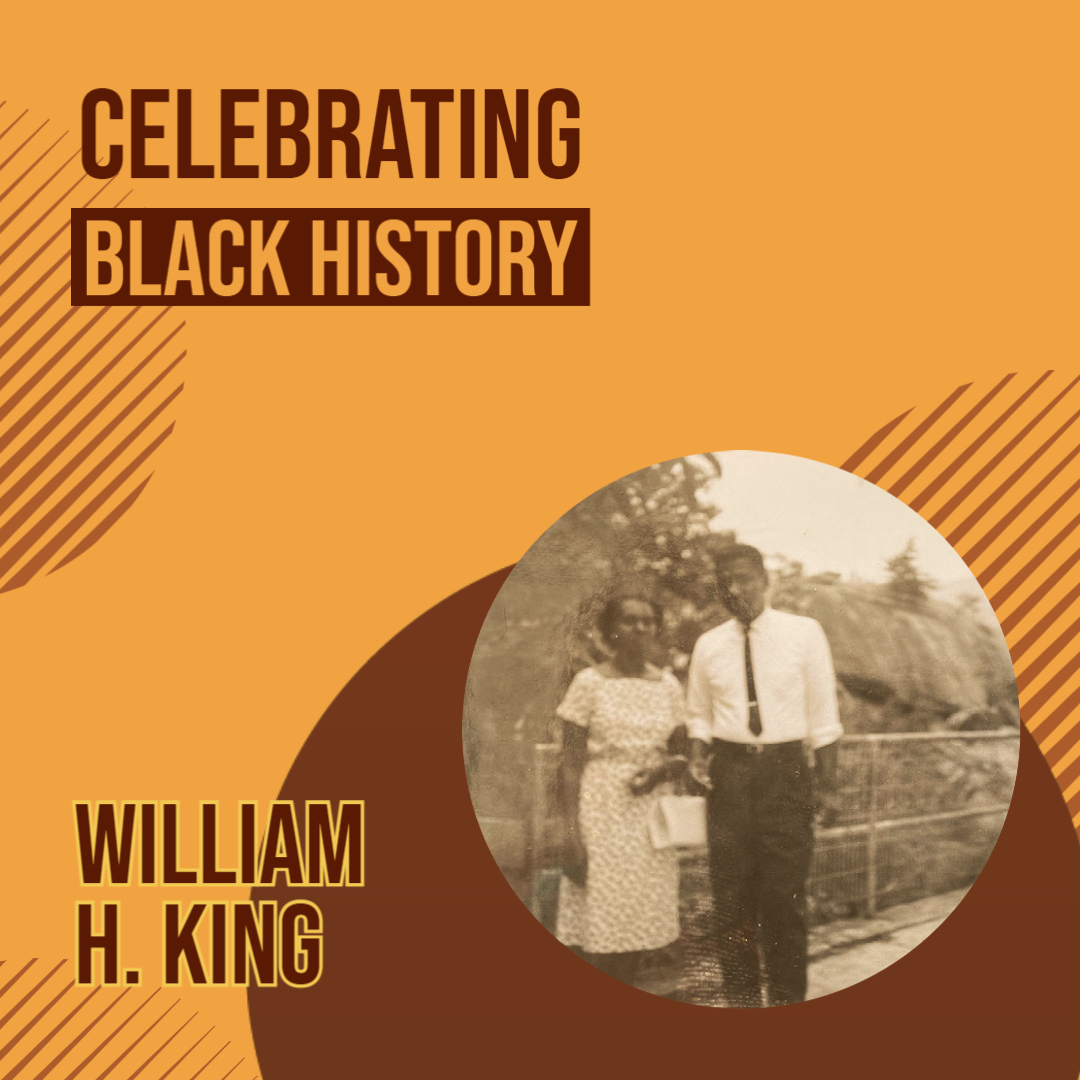 Terry L. Martin
Terry L. Martin was born on March 11, 1960, and is the son of two Hendersonville natives Minnie and Harris Bohannon. After graduating from East Henderson High School, he joined the Army National Guard. In 1981 he began work with the City's Public Works Department and in 1985 became Hendersonville's first Black Firefighter. Terry is currently an Engineer and works for Green River and Valley Hill Fire Departments outside of his service to the City of Hendersonville.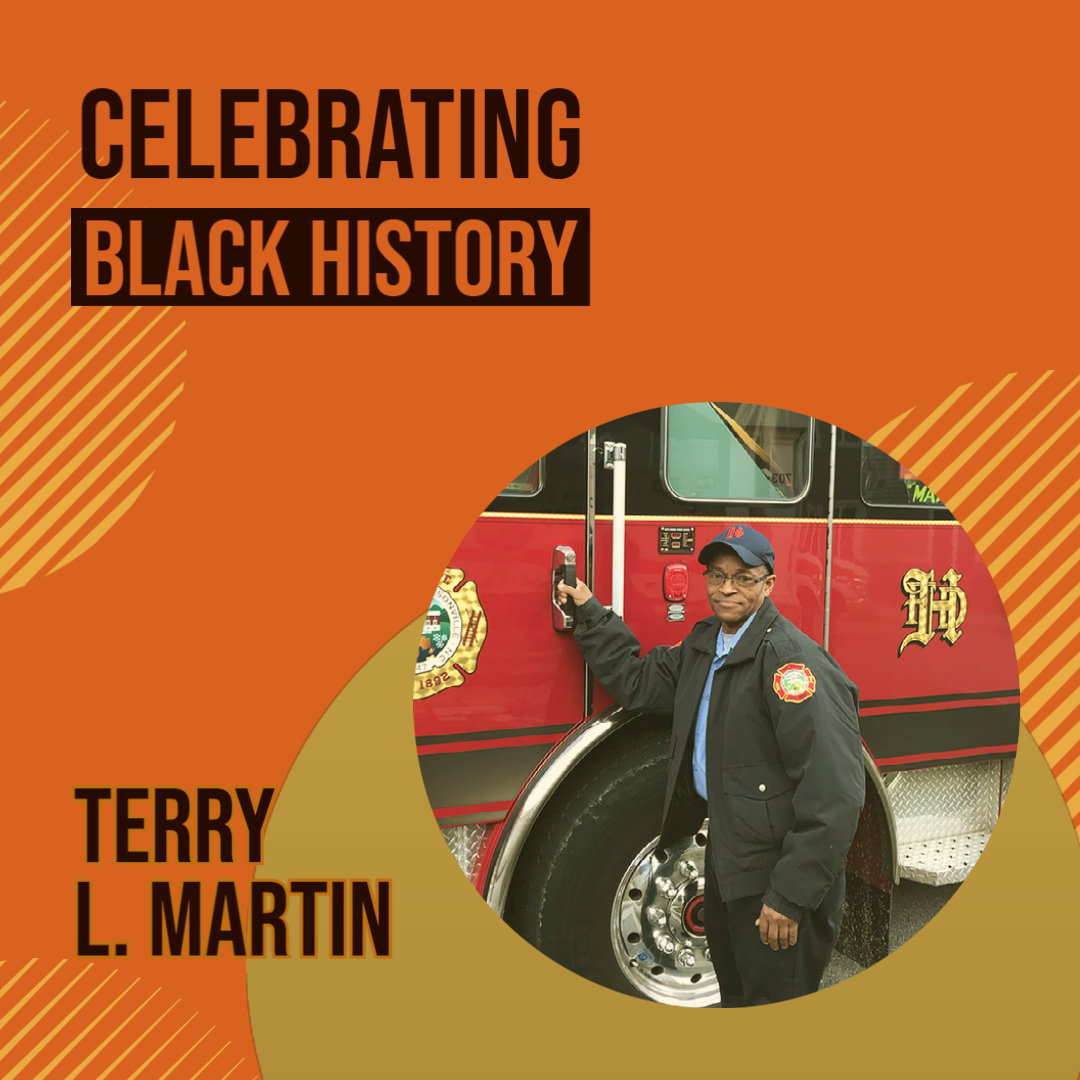 Joseph Knight
Joseph Knight is the Executive Director at Hands On! Children's Museum. He has also served as deputy museum director of KidSense in Rutherfordton. In the words of Knight, "Play is truly the work of childhood, and in my heart, I truly believe in the mission of children's museums". He is currently leading efforts to create the People's Museum in Downtown Hendersonville.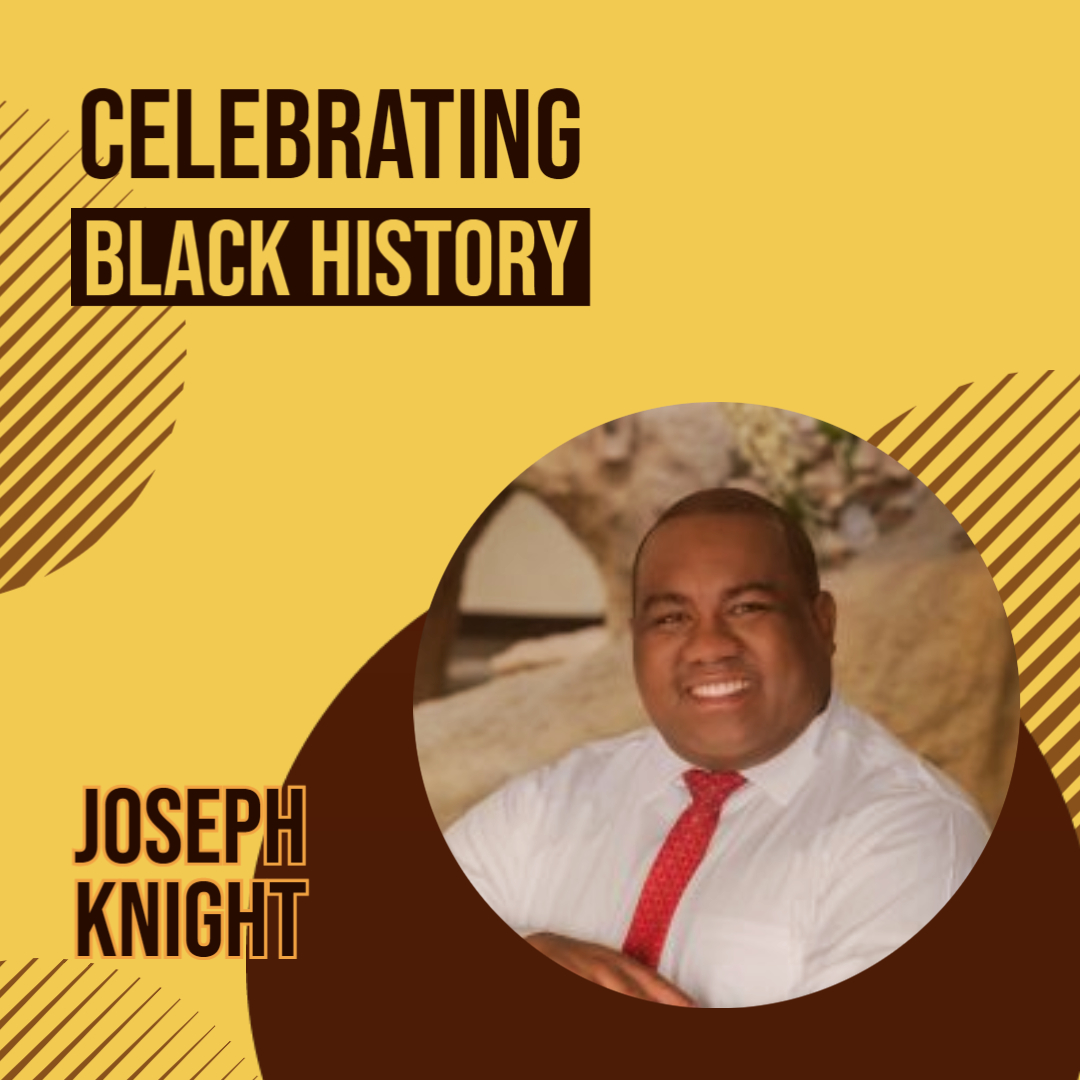 Danaé Aicher
Danaé Aicher is a mother of two and journalist of 20 years, covering local and state politics. Aicher was a candidate for N.C. House District 117. She was instrumental with the group Henderson County Race Equity Collective and serves as Co-Chair of Building Bridges of Asheville. She is currently the Equity Director at Rainbow Community School.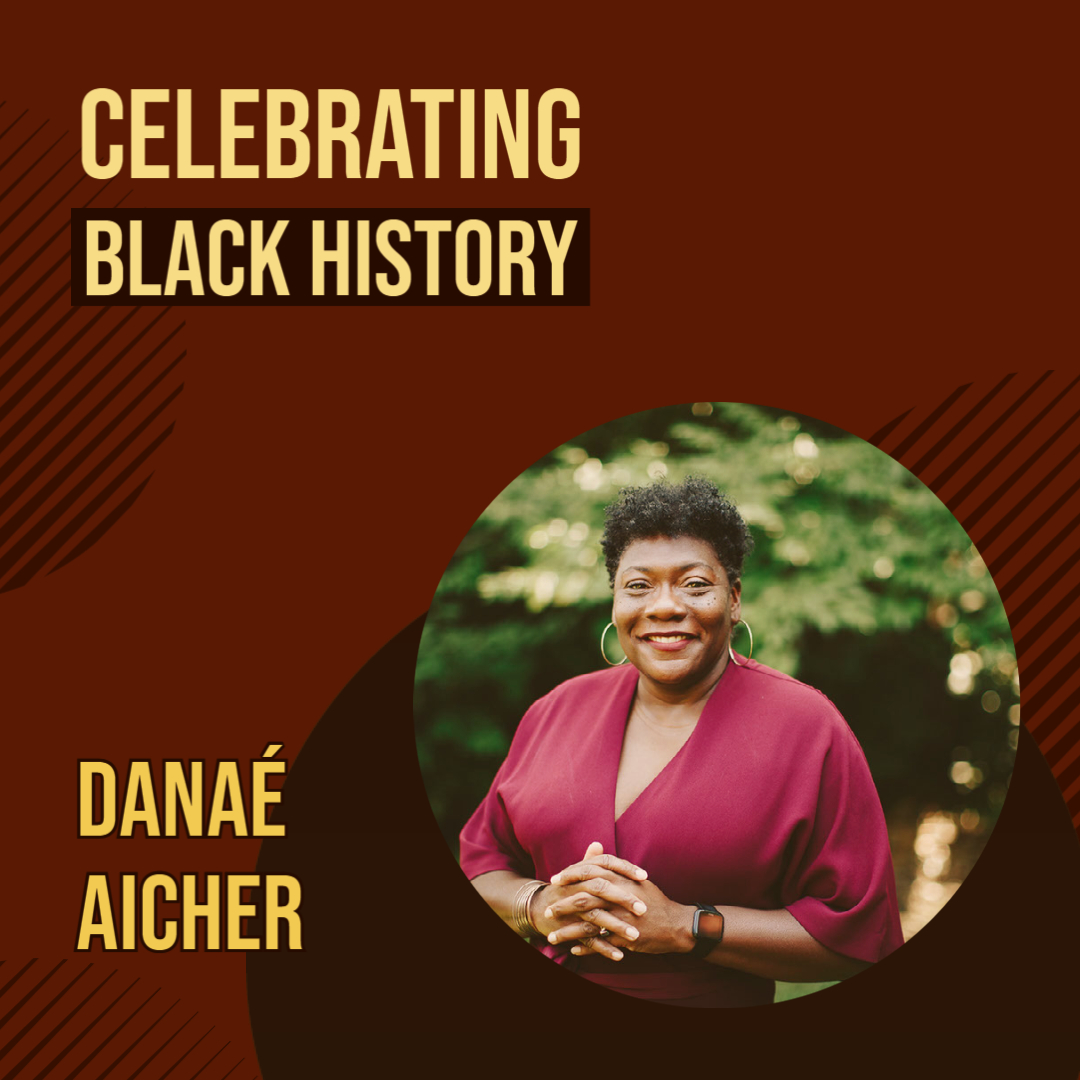 Rev. Dr. James McMinn
Rev. Dr. James A. McMinn was a native of Hendersonville, and a graduate of Ninth Avenue High School and Fruitland Bible College. He worked for the Henderson County School System and helped organize the after-school mentoring program. He mentored many young people in our community. He also founded and pastored Contemporary First Baptist Church and served as a Chaplain for Pardee Hospital. He was a member of the NAACP and served on numerous boards in our community.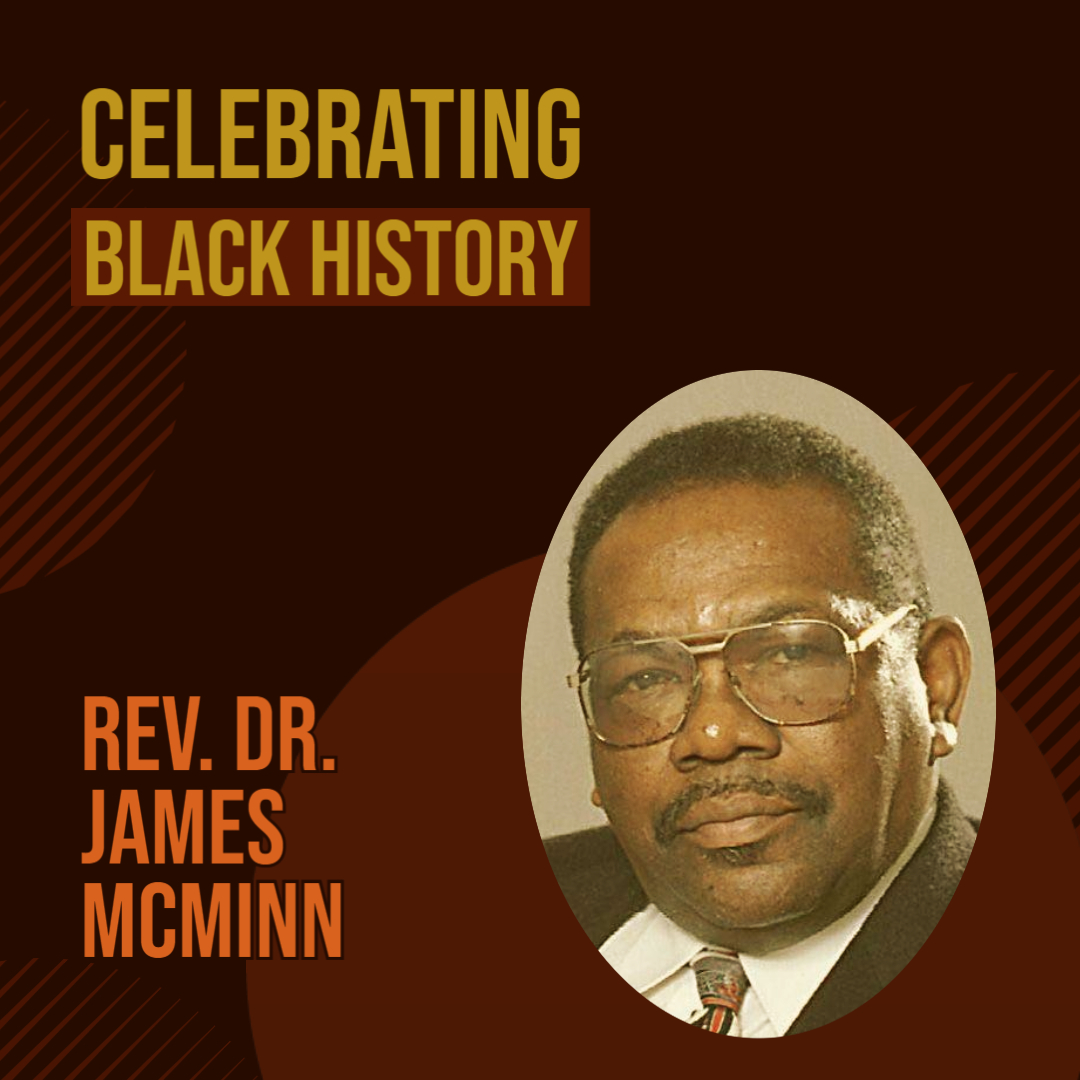 Rev. Anthony McMinn
Rev. Anthony McMinn is the President/C.E.O. of the Hendersonville Rescue Mission. McMinn is a Hendersonville native who attended West Henderson High School and Lees McRae College. He coached football at Hendersonville High School (HHS) and served in the mentoring programs at HHS and Bruce Drysdale Elementary School. He also serves as a Chaplain for the Hendersonville Police Department and has served on boards for the Boys & Girls Club, State Employees Credit Union, African American Cultural Committee, and AdventHealth Foundation among others. In 2013 he received the President's Call to Service Award from Barack Obama and in 2018 was honored with the Old North State Award for years of exemplary service and commitment to North Carolina.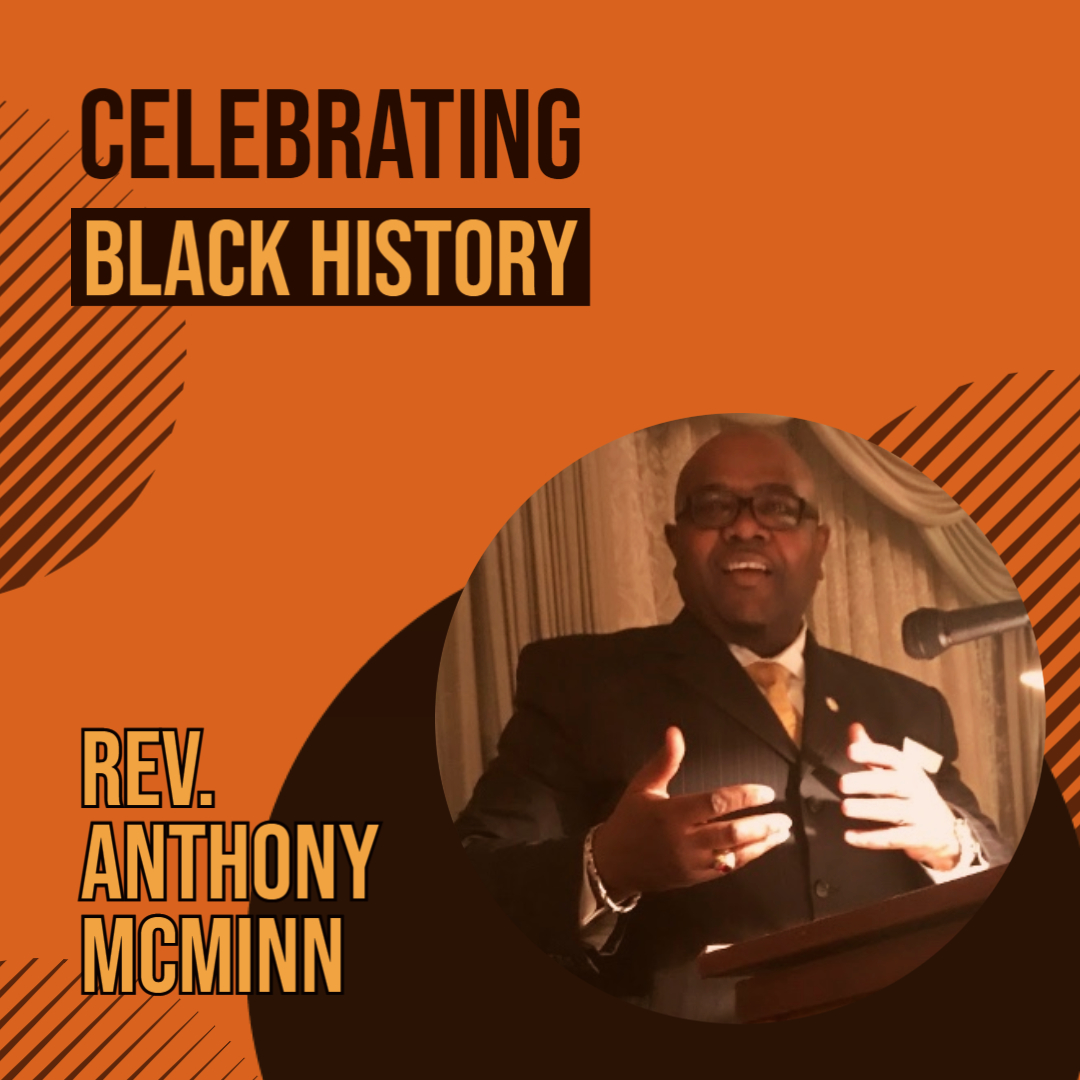 Yvonne Mims Evans
Yvonne Mims Evans attended Ninth Avenue School until 1965 and then went to Allen High School where she graduated at the top of her class. She attended Wellesley College in Wellesley, Massachusetts as well as Duke University Law School graduating with a Juris Doctor degree. She is a member of the Greater Bethel Church in Charlotte, North Carolina. She is also affiliated with the Charlotte-Mecklenburg Planning Commission, and works for the law firm of Chambers, Ferguson, Wyatt, Wallas, Atkins, and Fuller. She was the first female Chief District Court Judge in Mecklenburg County and in 2020 was honored by the NC Bar Association as a Legal Legend of Color Honoree.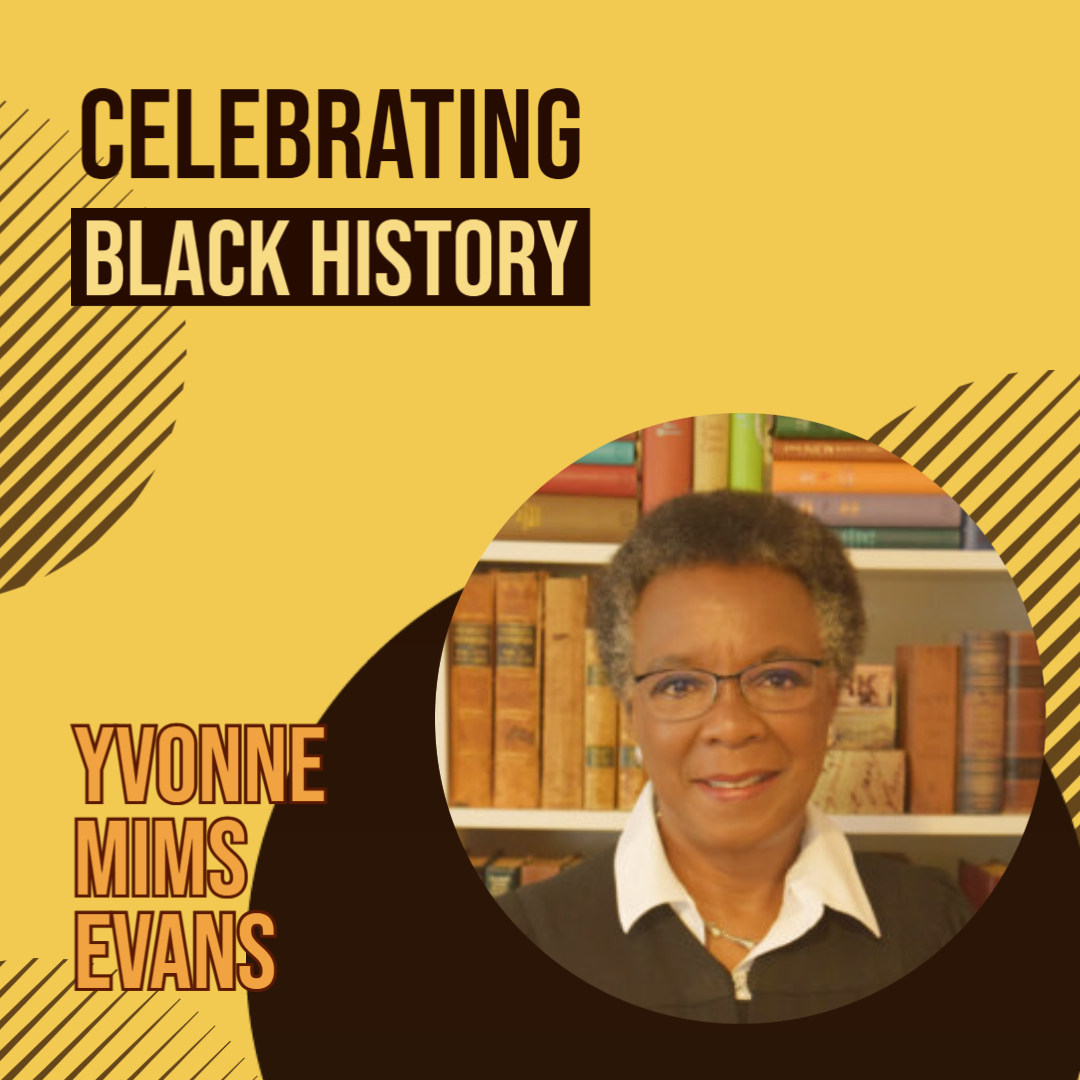 Rev. Billy Waters
Rev. Billy Waters has served as the Pastor for Union Grove Baptist Church since February of 2000. Under his leadership, the membership of Union Grove increased dramatically. On October 15, 2005, Union Grove broke ground on their new Family Life Center.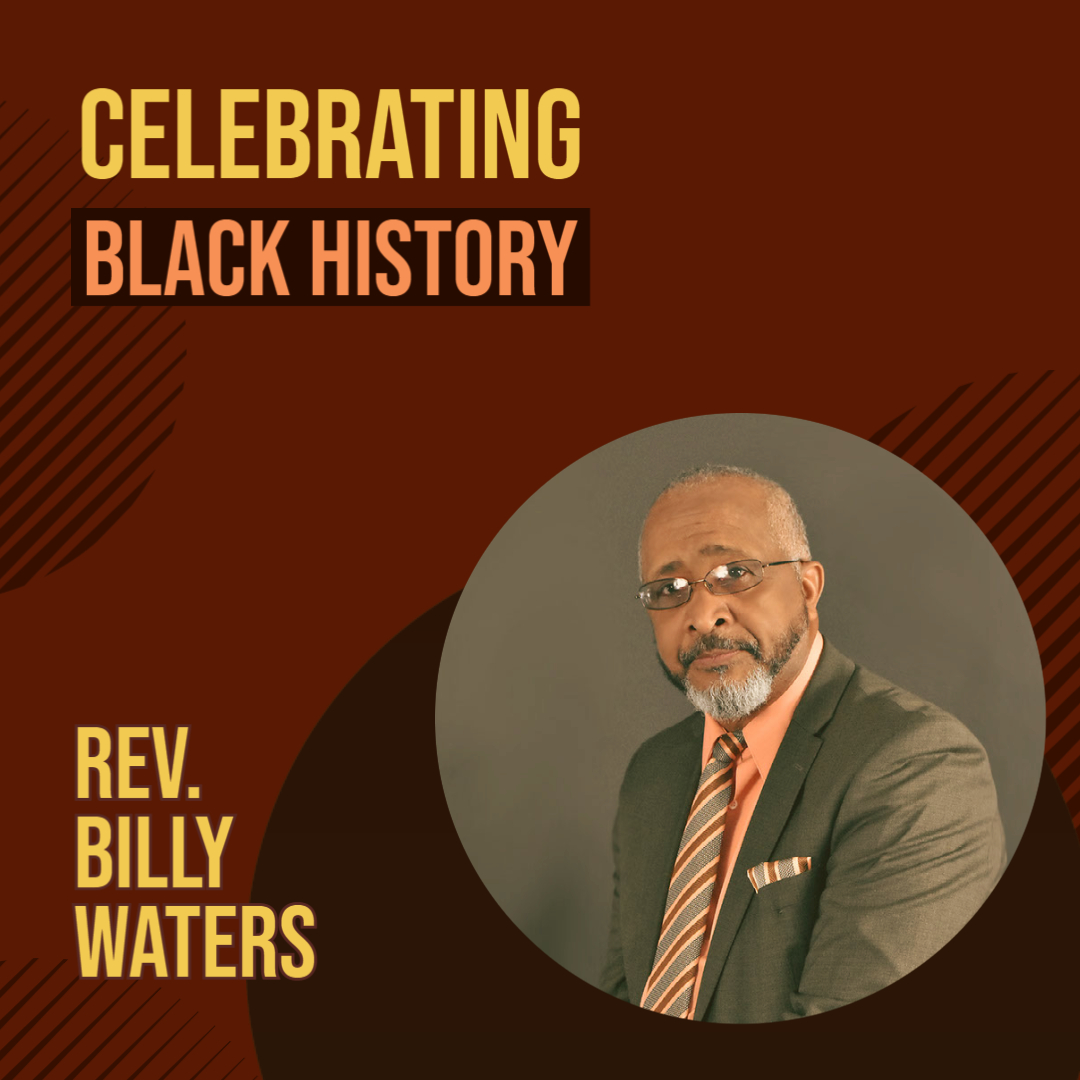 Tippy Creswell
Tippy Creswell has been an integral part of the WHKP radio station team since he joined them in 1978 after attending Winston-Salem State University. Tippy works in production at the station as well as serving as an announcer, gathering news, and working in sales. He is a graduate of Hendersonville High School and was a member of the 1972 Hendersonville HS Basketball team. With the help of Creswell, the team was able to bring home the 3A State Basketball Championship.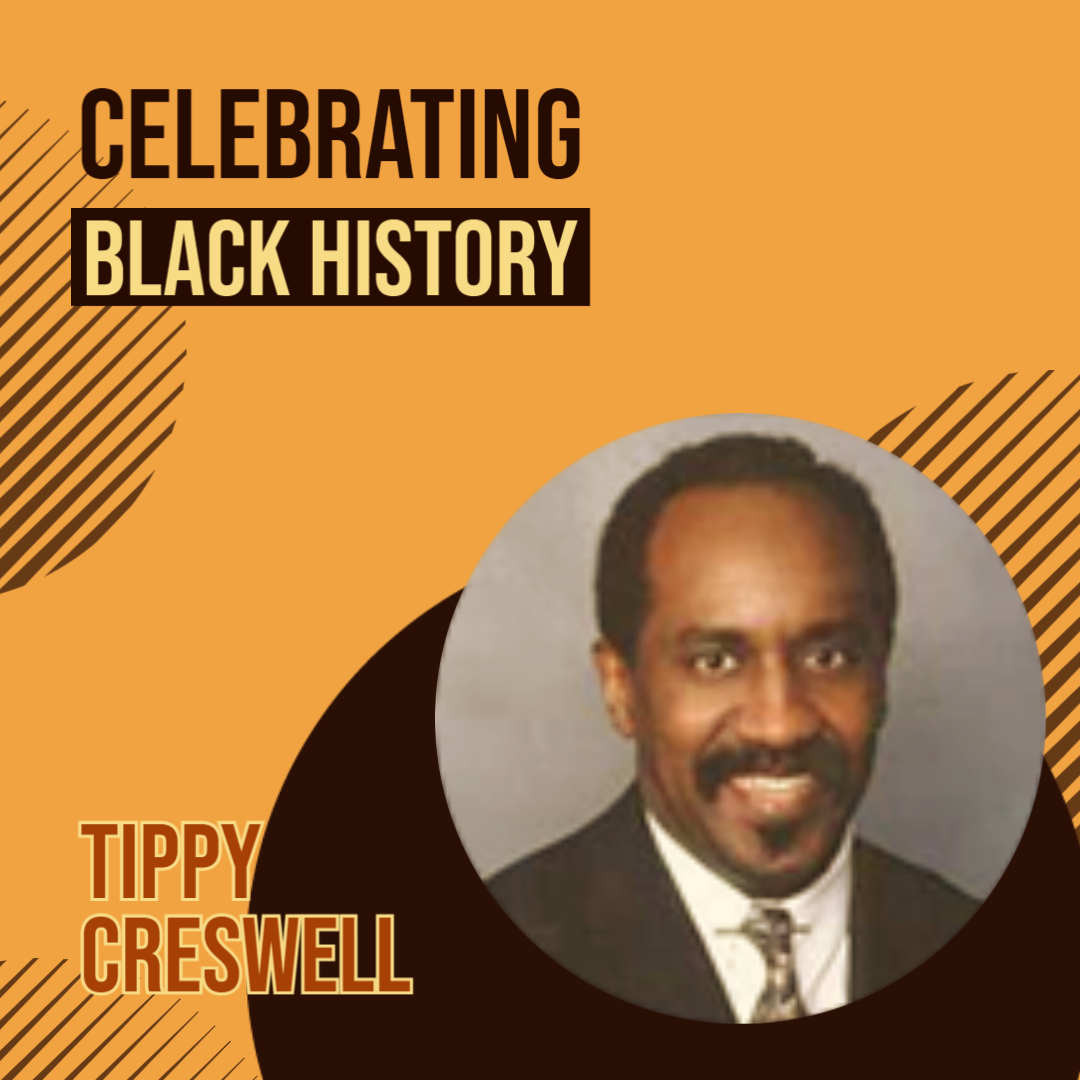 Rev. James H. Sullivan
Rev. James H. Sullivan was born on March 28, 1924, to Bessie Sullivan of Hendersonville. He was a Pastor in several local churches for over 30 years. The City of Hendersonville presented him with a certificate recognizing him for his unselfish efforts in the civic interest of his community. In the late 1900s, a newly constructed park in the Green Meadows neighborhood was dedicated in his honor.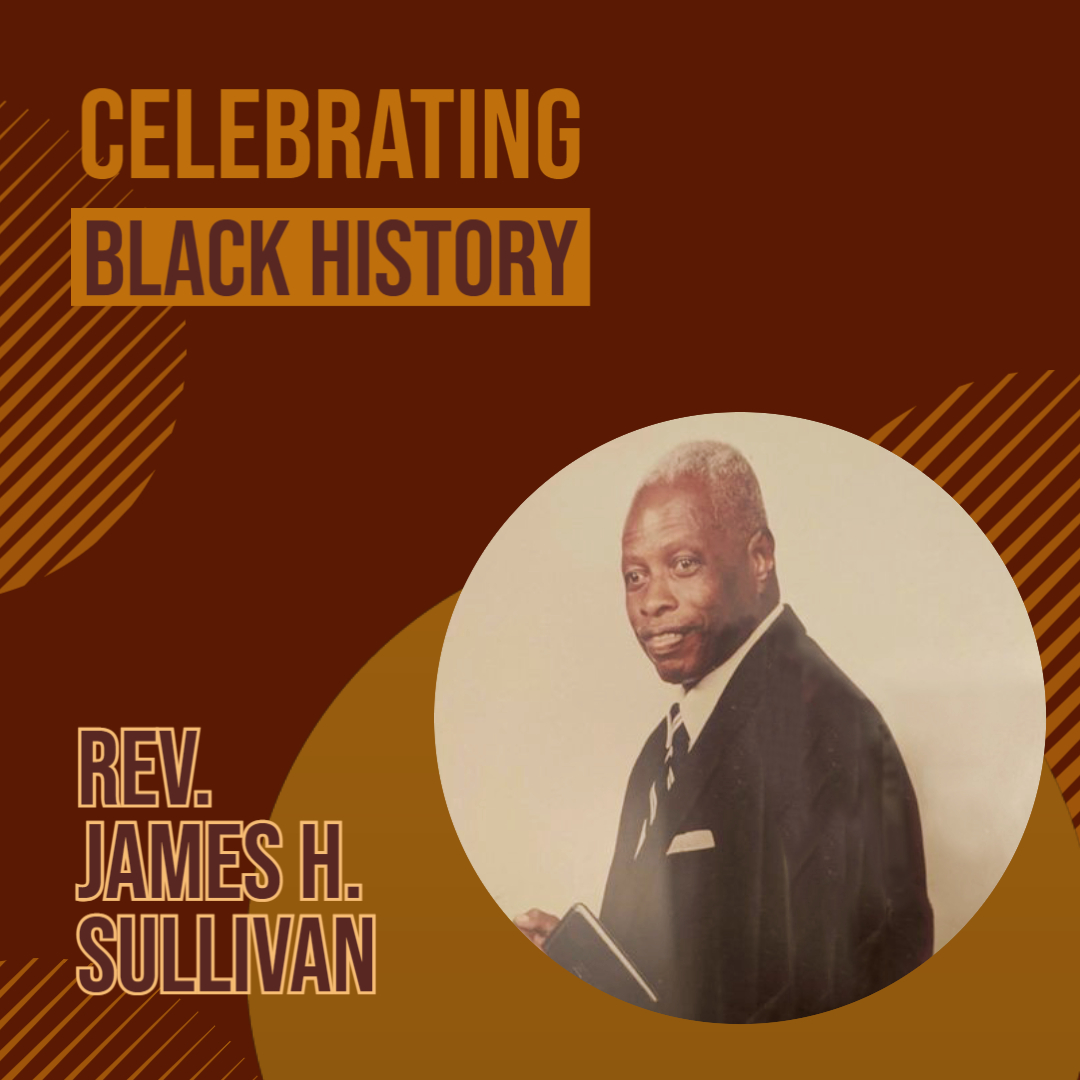 Gary Rivers
Gary Rivers is a longtime Hendersonville resident and Ninth Avenue School attendee. Rivers has served as head basketball coach at Hendersonville High School and was the first African American baseball signee at the University of Tennessee in 1975. He has served as Director of Minority Services at Blue Ridge Community College as well as Athletic Director. Rivers plays a crucial role in coordinating the Martin Luther King, Jr. Unity Breakfast which takes place annually at Blue Ridge Community College.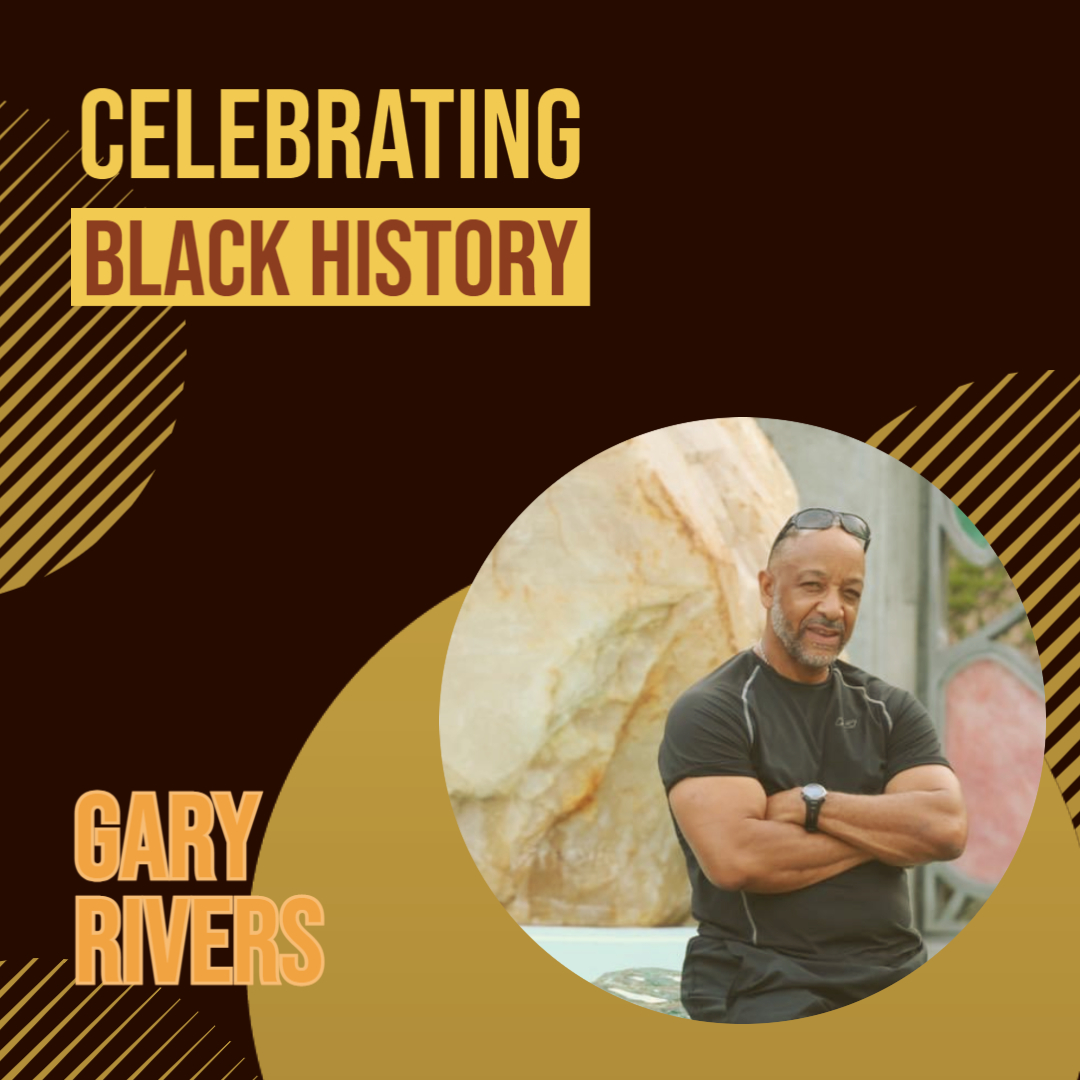 Pat Jones
Pat Jones was a Hendersonville educator and civic leader, serving her hometown for over 50 years. After graduating from Shaw University in Raleigh in 1963, Jones took a job at the Ninth Avenue School. After teaching in Hendersonville for two years, she returned to her hometown to teach. She went on to move back to Hendersonville and teach at Bruce Drysdale for over 20 years. She also served on the Community Foundation of Henderson County and other boards and committees at Blue Ridge Community College.