Projects
5th Avenue Art Route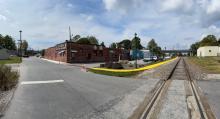 The 5th Avenue Art Route is a sidewalk mural on 5th Avenue in Downtown Hendersonville in a project funded by an AARP Community Challenge Grant, designed for quick action projects to help communities become more livable for people of all ages.  The Friends of Downtown...
7th Avenue Streetscape
The Seventh Avenue Streetscape project is a $1.4 million investment into pedestrian and stormwater infrastructure and landscaping in the business district slated to start in 2021. 
Parking Deck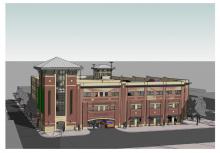 City Council has determined that a downtown parking deck is needed to provide sufficient parking in downtown Hendersonville. A 3-story (4-level) garage will be constructed at the corner of 5th Avenue and Church Street.