Shopping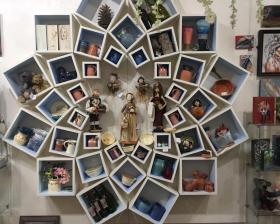 Step into The Woods, and experience the magic of a fantasy forest. We feature the imaginative creativity of nearly 70 local artists. Each piece is a one of a kind treasure, that you will not see anywhere else! Here is where you will find perfect, unique gifts, for you to share with that special someone, or as a treat for yourself. We also can add sparkle to your day by adding faerie hair. 16 colors to choose from, and can be treated like your own hair. (Tied to a single strand of hair that can be washed, dried, curled, flat ironed, even dyed!) walk-ins welcome, no appointment needed. ~Need a retreat from the every day?...Come on in! Guests are ALWAYS welcome!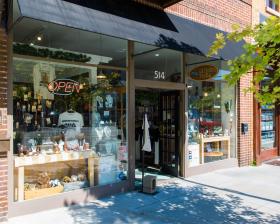 All Nations Trading
828-698-4888
514 North Main St.
Visit Website
10:00 am - 6:00 pm Mon - Sat 12:00 pm - 5:00 pm Sunday
Amazing Grace Ministries Thrift, Vintage and Consignment Store
(828) 329-1817
317 7th Ave E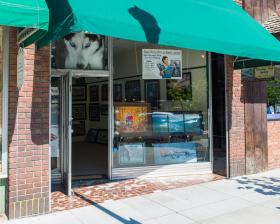 Apothecary
442 North Main St.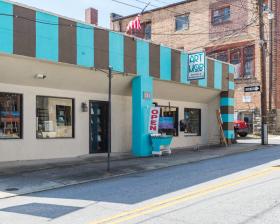 Art MoB: Art Studios and Marketplace
Hendersonville's Oldest and largest Art Gallery. Free Parking, Working Studios
8286934545
artmob@att.net
124 4th Avenue East
Visit Website
Facebook
Jan - April Mon 11:00 - 5:00 Tues closed Wed - Sat 11:00 - 5:00 Sun 1:00 - 4:30 May - December Mon,Wed, Thurs, Fri - Sat 10 - 5 Sunday 1 - 4:30
Art MoB Gallery offers fine art and fine craft from over 80+ artists. Visit our 5 working artist studios and catch an artist creating. All mediums, Acrylic,oils, pottery, metal , wood. A beautifully curated gallery. The oldest and largest in Hendersonville. A very creative atmosphere for all to enjoy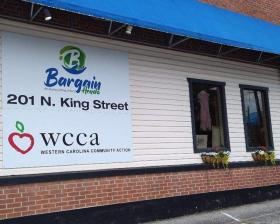 Offering gently used retail items for resale, Bargain Hendo helps fund WCCA programs for WNC's underserved and low income residents such as : • Children's Services • Housing Assistance • Older Adult Services • Transportation Donations are accepted Monday through Friday, 10:00 AM to 3:00 PM, and on Saturdays from 10:00 AM to 1:00 PM.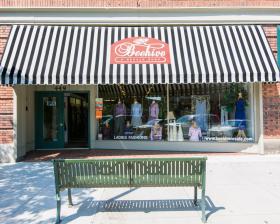 Beehive - A Resale Shop
828-692-8882
449 North Main St.
Visit Website
10:00 am - 5:00 pm Mon - Thu 10:00 am - 6:00 pm Fri, Sat Sundays Seasonal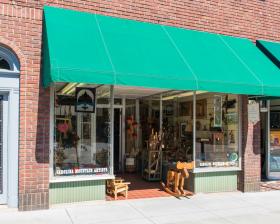 Carolina Mountain Artists Guild
828-696-0707
444 North Main St.
Visit Website
11:00 am - 5:00 pm Everyday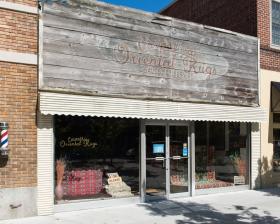 Carpathian Oriental Rugs
828-697-6799
532 North Main St.
10:00 am - 4:00 pm Mon - Fri 10:00 am - 12:30 pm Saturday
Casablanca Tobacconist
411 N Main Street
Choy's Flowers and Ikebna
(828) 693-9998
133 Fourth Avenue West, Hendersonville, NC
Visit Website
Monday - Friday 9:30 to 5:00 Saturday 10:00 to 3:00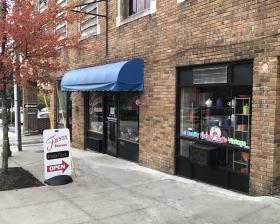 Wednesday through Saturday: 11:00 am to 4:00pm
Dish Girl offers a full selection of Fiesta® Dinnerware by Homer Laughlin China Co. Featuring 1st quality Fiesta®, factory seconds and vintage. Specializing in hand selected factory seconds, Dish Girl offers a large selection of Fiesta® Dinnerware at incredibly low prices. You'll find a great selection of open stock and hard to find pieces, including a few vintage treasures for the Fiesta® collector! New to Dish Girl is the nora fleming collection of serving pieces, home décor items, and minis. one gift, every occasion! Tervis Tumblers and Wet-it! Swedish Cloth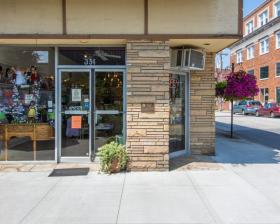 10:00 am - 5:00 pm Mon - Sat Jan 2021 Wed - Sat
Dolls, clothing and accessories for all 18" 15" and 14" dolls!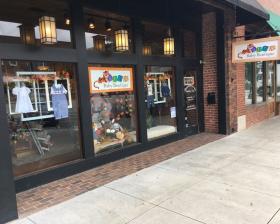 Sunday Closed Monday Closed Tuesday 11:00 am - 5:00 pm Wedenesdy 11:00 am -5:00 pm Thursday 11:00 am - 5:00 pm Friday 11:00 am - 5:00 pm Saturday 10:30 am - 3:00 pm
We are Hendersonville's finest baby boutique, specializing in ages Newborn to 6 years old. We offer affordable, boutique clothing & shoes, and everything you could need for your little bundle of joy, from diaper bags to swaddles and everything in between. We select all of our items and sell only the best quality brands at an affordable price!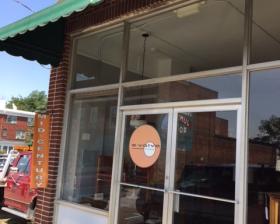 Evolve Modern
(828) 595-2062
131 3rd Ave W, Hendersonville, NC 28792
firstcontact Addiction Ministries Resale Store
828.595-9934
201 North King Street, Hendersonville, NC
Monday - Saturday 9:00 am to 4:30 pm Follow us on Facebook @FirstContactWNCResaleStore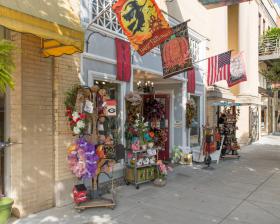 Four Seasons Christmas Garden Decor & More
828-697-2232
225 North Main St.
Mon - Thur 10:30 am - 5:30 pm Fri - Sat 10:30 am - 7:00 pm Sunday 1:00 pm - 5:00 pm
Pages