Bearfootin' Art Walk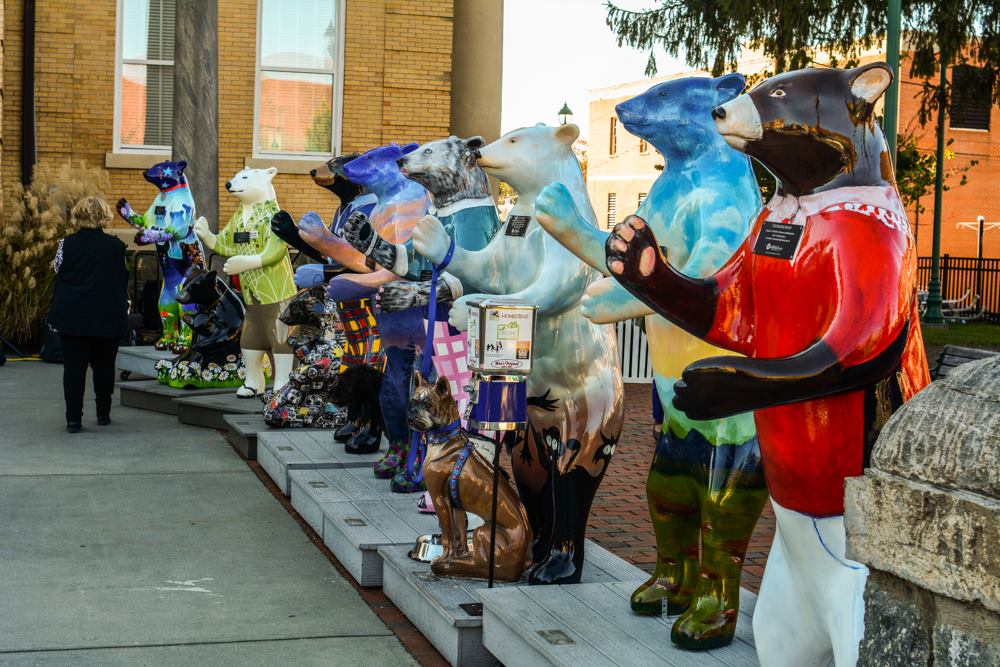 About Bearfootin' Art Walk
Since 2003, the Bearfootin' Art Walk has helped raise funding for Downtown Hendersonville and a variety of local non-profits. In addition to raising funds, the bears offer a window into good work being done by community organizations in Henderson County.
The Bearfootin' Bears arrive as blank slates before local artists transform each in a spectacular fashion, with creative themes ranging from Mona Lisa to Blue Ridge Mountain scenery. After the "Reveal" event in early May, the bears then take up residence in downtown Hendersonville for the duration of the summer and fall, up until auction. Participants bid during the auction to raise funds for local non-profits and Downtown Hendersonville. Winning bids up to $3,000 are split evenly between the downtown program and the non-profit chosen by the sponsor, while bid amounts exceeding $3,000 are directed entirely to the non-profit. In 2020, the Bears raised more than $84,000, and in 2021 we hope to continue the tradition of giving.
2021 Bearfootin' Program
Our 19th annual Bearfootin' Art Walk is underway! The 2021 Bears are currently stationed along Main Street until the auction in October.
Bear Auction: October 2021, date and location TBD

Thanks to our 2021 Bearfootin' Bear Auction Sponsor:


2022 Sponsor Interest
Interested in becoming a bear sponsor for 2022? Contact Downtown Events Coordinator Meredith Friedheim at mfriedheim@hvlnc.gov for more information.