Memorial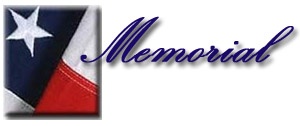 To the brave officers who have served the City of Hendersonville and died in the line of Duty; And to the officers and staff who have left an everlasting impression by their service, and whom have passed away. Thank You, and we will never forget.
Sergeant W. Glenn Simpson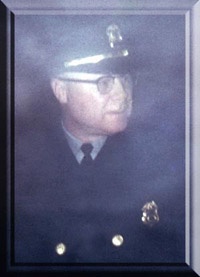 Sergeant W. Glenn Simpson died while on duty.
He served from 1958 until his death in 1968.
Officer Denny Quay Enevold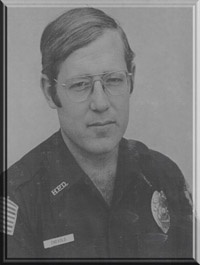 Officer Dennie Quay Enevold was shot and killed in the line of duty on November 22, 1981.
See Officer Enevold's memorial page on the ODMP site.
Lieutenant Paul Kraus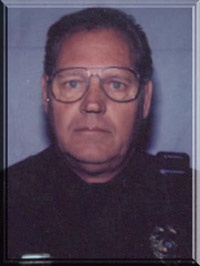 Lieutenant Paul Kraus, retired, passed away on November 4, 2002.
Lt. Kraus had served the City for over 25 years and had remained a member of our reserve officer pool.
Police Volunteer Bee Humphrey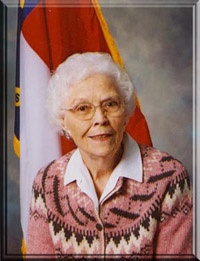 H.P.D. Volunteer Bee Humphrey passed away on April 13, 2008.
Bee had been a previous City employee, and a volunteer with our department for many years and was a good friend to many of our employees.
She was also the mother of Gretchen Cree, former magistrate, and the mother-in-law of David Cree, former HCSD deputy.
Captain Daniel Summey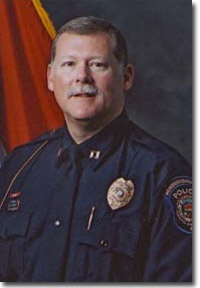 Captain Daniel Summey passed away on March 24, 2012.
Captain Summey was a 29 year veteran of the Hendersonville Police Department. He is a second generation police officer. His father retired as an Asheville Police Officer. Dan mostly commanded the Support Services Bureau during his long and honorable tenure with us. He also served as a Patrol Officer, Patrol Lieutenant, and Captain of Criminal Investigations.
Dan leaves a solid legacy of expertise and effectiveness during his service with the greater Hendersonville community.
He remains in many of our hearts and spirits.
Inez Norman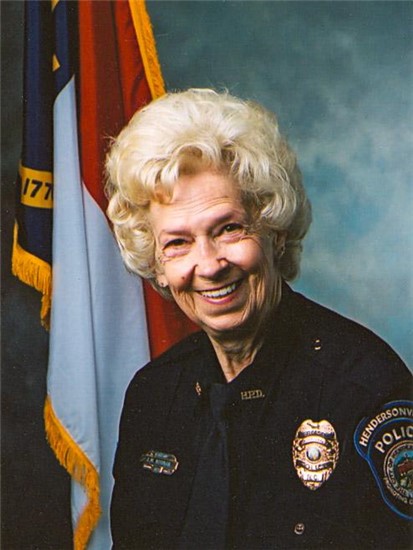 Inez Norman was cherished and respected by the community and was the longest serving employee of the department at 53 years. Inez began her career in 1965, serving as matron in the City jail. She later became a police officer and served as a parking enforcement officer, school crossing guard, and reserve officer. Inez was still employed with the department as a part time civilian assistant. Inez was a lifetime member of the VFW ladies auxiliary and the American Legion auxiliary. Many residents of Hendersonville will also remember her for working part time at the Chicken Shack on 7th Avenue. Inez passed away on January 8, 2019 at the age of 88. We will truly miss Inez and her loving demeanor.
Lt. Jimmy Case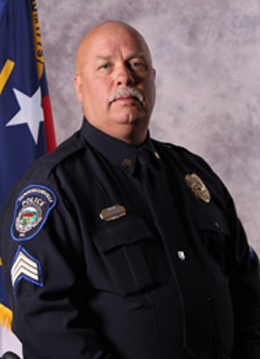 Lt. Jimmy Case was a longtime Hendersonville Police Department officer serving the city since 1999. He was promoted to Sergeant in 2012, became an acting Lieutenant in 2017, and received a promotion to full Lieutenant earlier this year. Over the years, Jimmy served as a K9 officer, motorcycle officer, hostage negotiator and Alive at 25 instructor for the department. He was honored with the Bill Powers Leadership Award for Supervisor of the Year. Before joining the Hendersonville Police Department, Jimmy served with the Henderson County Sheriff's Office from 1984-1994. Jimmy passed away unexpectedly on April 11, 2019. He was a great man who made a big impact in the community.