Gen H - Resources

Welcome to the Gen H Comprehensive Plan Resource Page! Here you will find a variety of information, flyers, and activities to help you get involved in the process and spread the word to your organizations, family, friends and neighbors.


Complete la encuesta (haga clic aquí)
Help Create Hendersonville's Comprehensive Plan
Introduction to Gen H - Hendersonville's Comprehensive Plan
Take the survey
Download and print out your own Gen H Coloring Book! Gen H is planning for Hendersonville's future and we want our youngest community members to get involved!
We invite you to upload your child's drawing from page 14 to show us what they want Hendersonville to look like in 20 years.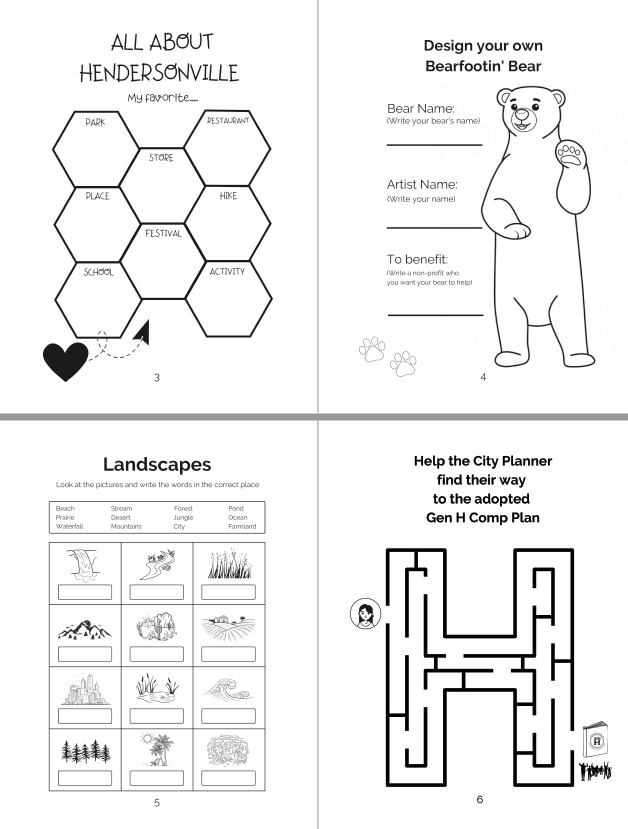 Follow City of Hendersonville social media for updates and be sure to share Gen H content!
Facebook: Hendersonville, NC City Government
Instagram: hvlnc
Use the following graphics in your organization's newsletters and on your own posts.
Facebook graphic (Spanish):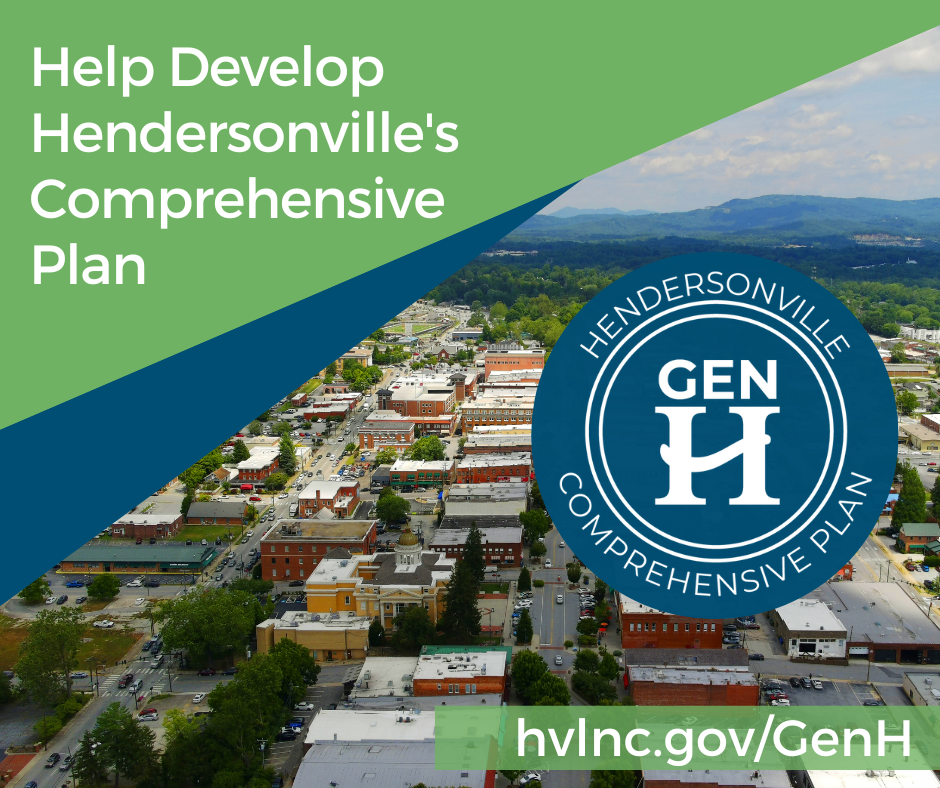 Instagram graphic (Spanish):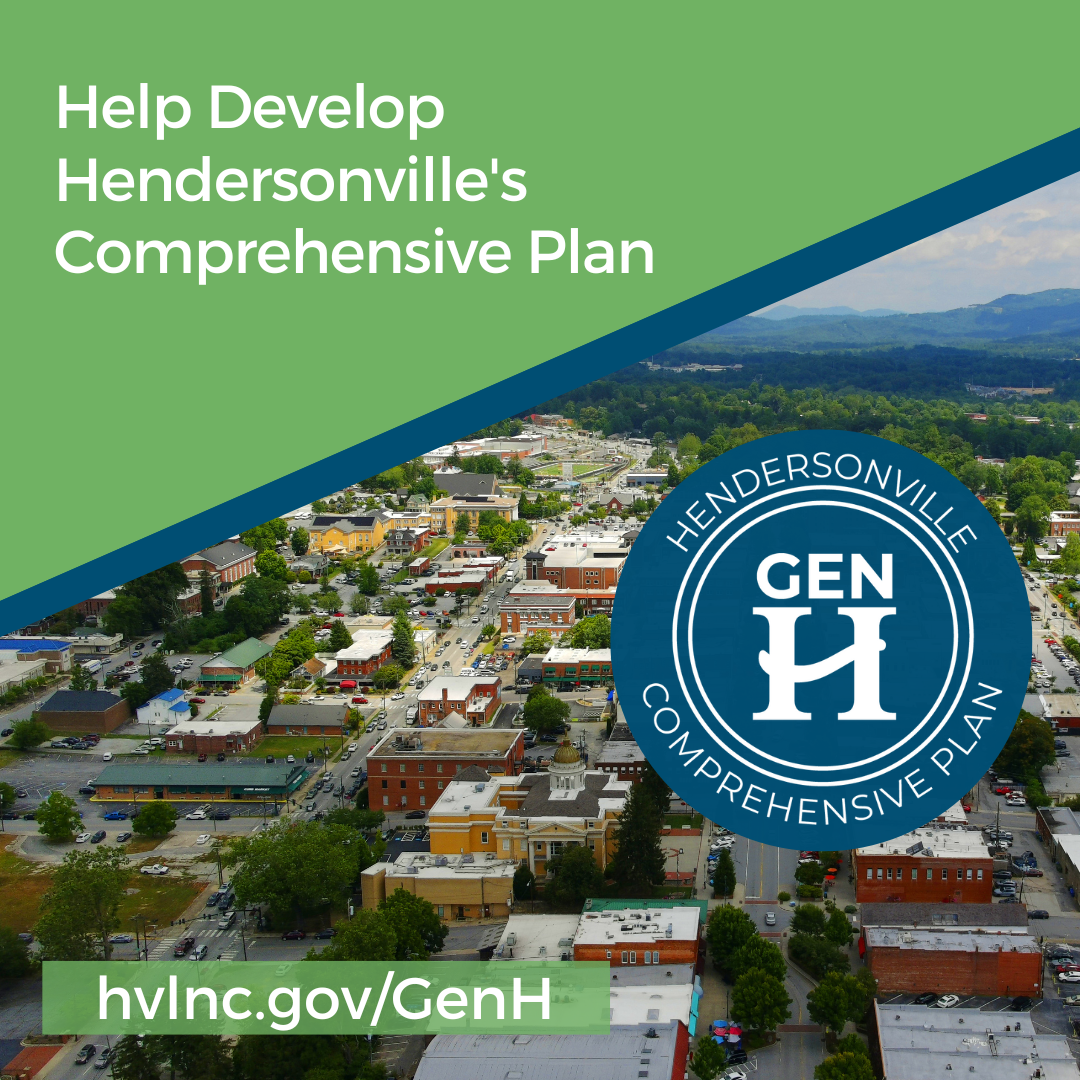 Facebook graphic (Spanish):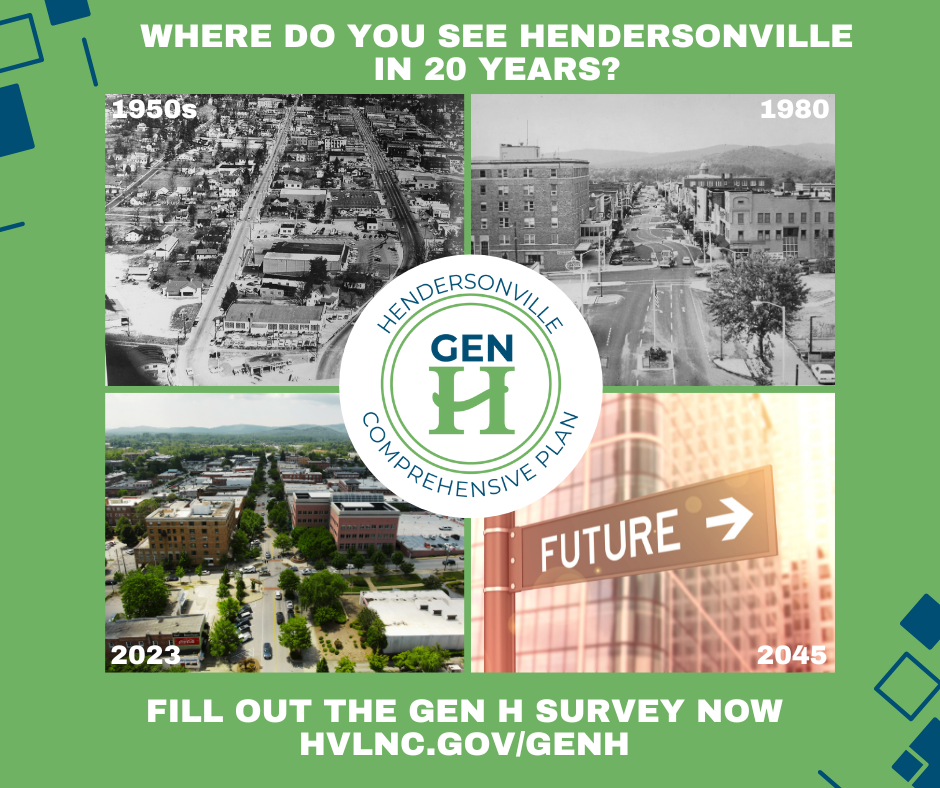 We are excited to announce that the City of Hendersonville has begun the process of developing its 2045 Comprehensive Plan. It is being referred to as Gen H to encourage the community to think generationally about the future of Hendersonville.

Gen H will act as a blueprint that will shape our community's path forward. This plan will build on the foundation of the existing 2030 plan while updating and expanding the policy framework to the year 2045 and beyond.

Gen H will help guide local growth and development of the community. It will target topics such as...
Public Infrastructure
Community Character, Cultural and Historic Resources
Natural Resources, Sustainability, and Resiliency
Parks, Recreation, and Public Spaces
Downtown and other community-identified focus areas
Community and Economic Development
Do you want to have a hand in planning the future of Hendersonville? You can! By signing up for Gen H email updates, you'll stay informed about the latest developments in the Comp Plan process. We will keep you in the loop on upcoming events, surveys, important dates, and more! Learn more at hvlnc.gov/GenH. You are Gen H. Hendersonville's next chapter starts with you.