Energy

Goal Overview:
Improving energy efficiency is imperative to minimizing the City's overall impact on the environment. The City is seeking ways to enhance the amount of renewable energy utilized in our community. See below for actions taken to reach our goal:
Policies
Ordinance 23-05; Lighting Efficiency
Energy Efficiency
Over 80% of all municipal City owned lights are LED. This results in substantial energy cost savings and reduced maintenance cost as LED traffic lights last multiple decades before needing to be replaced.
Our Water & Sewer department has made significant strides in reducing overall energy uses. Successes include:
Replacing the existing Ultraviolent (UV) Disinfection System at the Wastewater Treatment Facility with a High-Efficiency UV System. This is forecasted to reduce electrical costs by up to 40%.
In 2019, High-Service Pumps and Motors were replaced with High-Efficiency Motors with Variable Frequency Drives at the Water Treatment Facility. This has reduced monthly power consumption by 8% annually, on average.
Solar
Solar energy results in substantial carbon dioxide emission reductions. There are currently three solar flashing signs with seven more being installed behind Pardee Hospital at the crosswalk within Hendersonville. Solar powered public phones are also available along the Oklawaha Trail.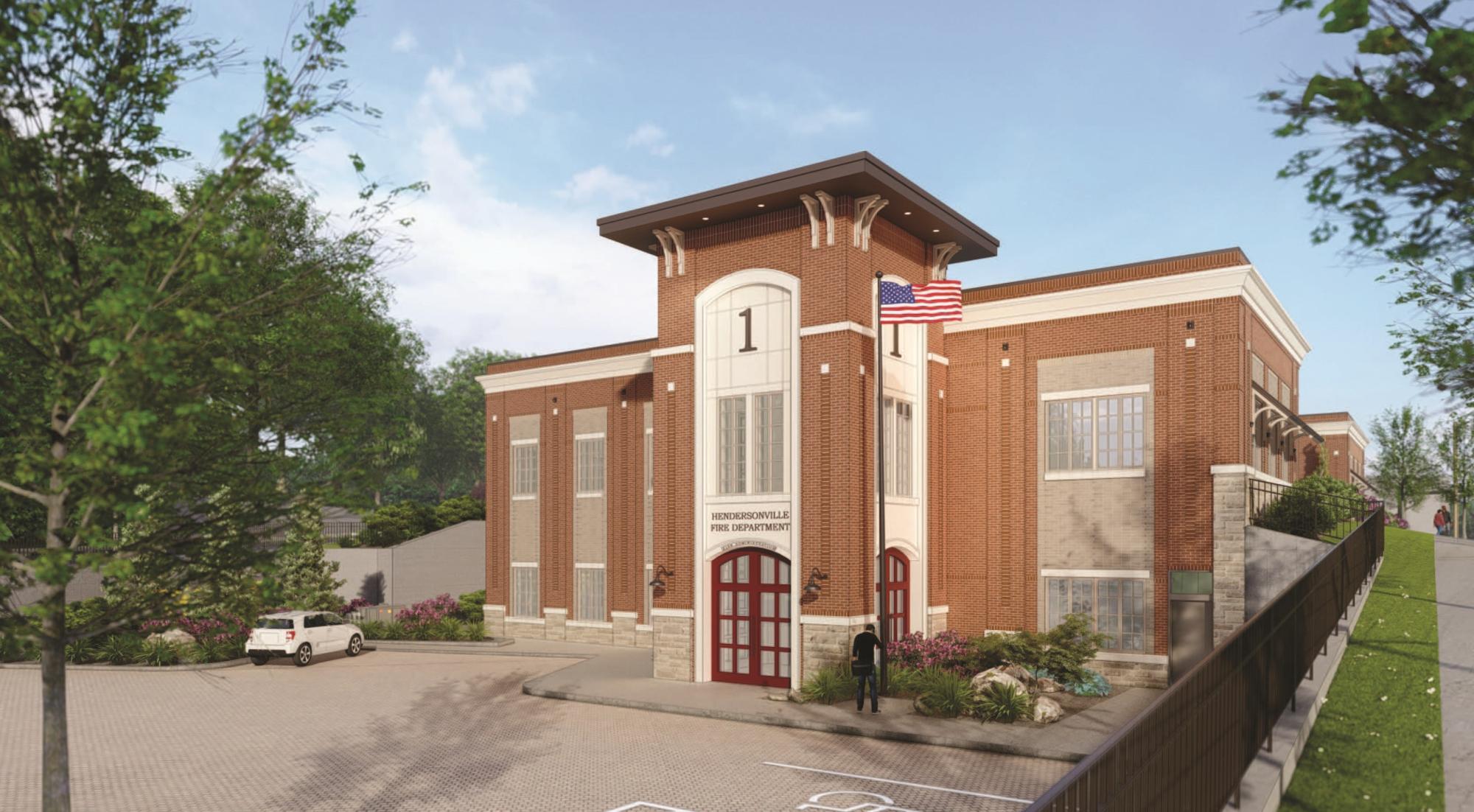 Hendersonville's First Large-Scale Solar Project!
The City has approved the first large scale photovoltaic system on the new firestation estimated to provide 4,000 KWH per month. The new firestation includes a host of other sustainability features making it a first of its kind for the City as an example of sustainable building design.