NeighborWoods Projects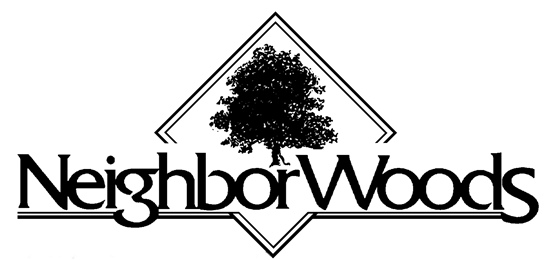 A Program of Hendersonville Tree Board
Growing Our Urban Forest – A Community Effort
Partnering with individual property owners, businesses, neighborhood groups, and organizations, Hendersonville Tree Board works to plant trees and help educate people about the many benefits trees offer. The NeighborWoods program is a collaborative effort designed to replenish and sustain the City tree canopy and urban forest and to assist residents to plant and maintain trees for health, beauty, and wildlife.
How It Works
Hendersonville Tree Board provides trees at no charge to residents, organizations, and business owners who volunteer to plant the trees and maintain them. Mulch is provided through Hendersonville Public Works Dept, and the Tree Board assists in helping choose the right tree for the location and provides proper tree planting and maintenance information. When needed, the Tree Board can provide volunteers to help with planting. Participants sign a pledge to care for the trees after planting. Typically, trees are planted during tree-planting season (fall and/or early spring). Contact the Tree Board at treeboard@hvlnc.gov to sign up or get more information.
NeighborWoods participants may plant the trees in yards, at businesses, in neighborhood green spaces, at schools, or as streetscapes along streets and avenues. Successful NeighborWoods events involve strong participation and partnership, including a commitment for ongoing care and preservation. Funds for tree purchases come from the Tree Board budget, which is supported by Hendersonville City Council.
Benefits of NeighborWoods
NeighborWoods projects help neighborhoods throughout the City by:
Improving property values: Studies show that property values of homes with trees are 5% to 20% higher than similar properties without trees. Source: Arbor Day Foundation
Beautification: Trees provided through NeighborWoods provide instant beautification and inspiration for additional curb appeal improvements.
Cooling urban areas: Shade provided by trees has a direct cooling effect on the air temperature for nearby sidewalks, roads, houses, and parks.
Improving air quality: High temperatures escalate the production of smog and other pollutants. Trees help by reducing the air temperature through shading and carbon monoxide absorption.
Reducing traffic speeds: Tree-lined roads provide a sense of enclosure, which causes motorists to drive more slowly and carefully.
Energy conservation: By producing shade, trees help conserve energy as they intercept radiant heat.
Noise reduction: Trees and shrubs are effective buffers in screening out urban noise.
Wildlife habitat and pollinator protection: Trees provide critical habitat for birds and diverse wildlife in the urban area. Pollinator-friendly trees and shrubs help preserve and enhance pollinator insects.
History of NeighborWoods Tree-Planting Projects
Close to 400 trees have been planted in Hendersonville through the NeighborWoods program since 2010, including projects in Druid Hills, Towne Forest, Green Meadows, Bruce Drysdale School, and others. In 2018 the City was named Tree City of the Year in North Carolina due to such citizen-supported programs.
2010-12 Dogwoods on Fifth Avenue West (approx. 84 trees)
2013 Henderson County Library, Washington St. (approx. 15 trees)
2013-14 Bruce Drysdale Elementary School campus (approx. 38 trees)
2016 Hendersonville Food Co-op (approx. 14 trees plus shrubs); Seventh Avenue Community Garden (a selection of fruit and nut trees); Housing Assistance Corporation (at least 10 fig and cherry trees)
2017 Hyman Heights Historic District (35 trees); Along the Oklawaha Greenway at Kimberly Clark Corporation; Druid Hills Historic Neighborhood (31 trees)
2018 Towne Forest Neighborhood (33 trees)
2019 Oklawaha Village (8 trees); Green Meadows Community (21 trees)
2020 Oklawaha Village (34 trees); Laurelwood Condominiums (12 trees); Cambridge West Condominiums (13 trees)
2021 Druid Hills Historic Neighborhood (23 trees); 9th Avenue W neighborhood at N. Oak St. (12 trees); Green Meadows Community (22 trees); Annie Bussinger (3 trees)
2022 Wolf Chase (35 trees); Blue Ridge Villas (15 trees); Druid Hills (40 trees); Oklawaha Village (13 trees)