Friend of the Market

The Friend of the Market program is your way of voicing support for our market's Double SNAP program as an individual or as a family. Your contribution of $75 or more makes it affordable for community members who participate in SNAP to buy fresh, local food from our market. In return for your donation, you'll receive a super awesome market merchandise item!
The idea behind doubling SNAP dollars at farmers markets is that the incentives will attract more low-income shoppers and make their grocery dollars stretch further while simultaneously boosting local farmers' income.
To make a donation, click the 'Become a Friend' button below: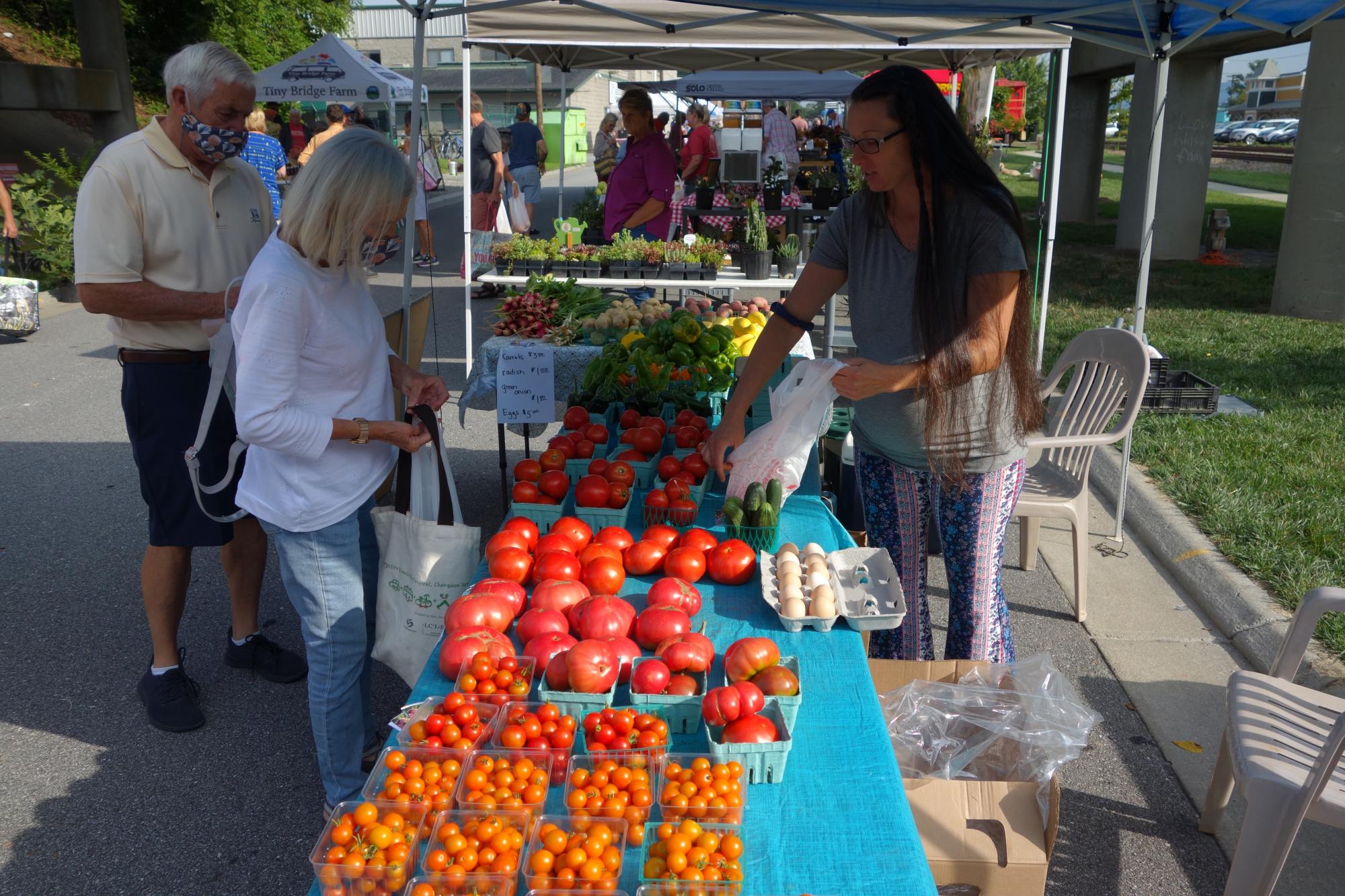 More about our Double SNAP program: Hendersonville Farmers Market is a SNAP/EBT retailer and will match dollar-for-dollar any SNAP/EBT spending at the market. SNAP/EBT shoppers can swipe their EBT card at the information booth to retrieve tokens. The tokens can then be used as cash with individual vendors for eligible items. This program is funded by MountainWise Double Up Food Bucks, Henderson County Partnership for Health's Committee for Activity and Nutrition, as well as by contributions from sponsors, individual donors.
$1 SNAP tokens are good for most food items: fruits, vegetables, dairy products, meats, seeds, baked goods to be taken home, and plants intended for growing food. $1 SNAP tokens are NOT GOOD FOR: non-food items, ready-to-eat foods, hot foods. By law, change may not be given for purchases with $1 SNAP tokens. Vendors are asked to bring the purchase total to a whole dollar value.

*numbers are based on both Hendersonville Farmers Market and Mills River Farm Market from 2021.