National Night Out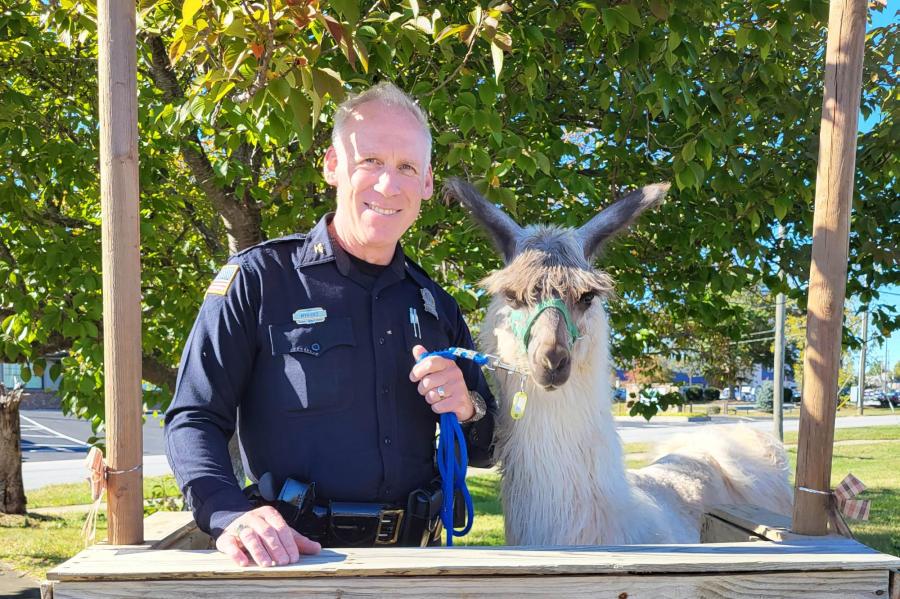 Get ready for a night of excitement and community spirit as the Hendersonville Police Department announces the return of National Night Out! This year's event will be held on Tuesday, October 3, 2023, from 4:00 PM to 7:00 PM in the Blue Ridge Mall Parking Lot, located at 1800 Four Seasons Blvd, in Hendersonville. National Night Out is a free event, and open to everyone.
"Building trust in the community is a high priority for us," states Police Chief Blair Myhand. "National Night Out is a great way for our Officers and staff to get to know each other by providing a great evening of fun for the whole family."
Free Food and Fun For All Ages
In addition to free hot dogs and Pelican's SnoBalls, activities will include a donut-eating contest, Officer dunk tank, inflatable basketball, a door breaching simulation, face painting, and more! In case you missed National Night Out last year, the popular Ellaberry Farm llamas will also make a return!
Community members will see and interact with a variety of emergency equipment displays from the Hendersonville Police Department and Hendersonville Fire Department, in combination with trucks from Hendersonville Public Works and Water & Sewer. Additional agencies serving Hendersonville and Henderson County will be there as well offering kids the opportunity to check out law enforcement and rescue vehicles and equipment.
Unleash Your Inner Hero
Young attendees are encouraged to 'dress like a hero.' Kids ages 12 and under are encouraged to come in costume dressed like their favorite superhero, first responder, or pay homage to their very own hero!
Strengthen Police-Community Partnerships
National Night Out is a national initiative that fosters and strengthens police-community partnerships. It encourages open dialogue, trust, and a sense of unity among residents and the officers that serve them.
Questions about the event may be directed to Sergeant Garrett Gardin at ggardin@hvlnc.gov.