Teen Driver Safety Program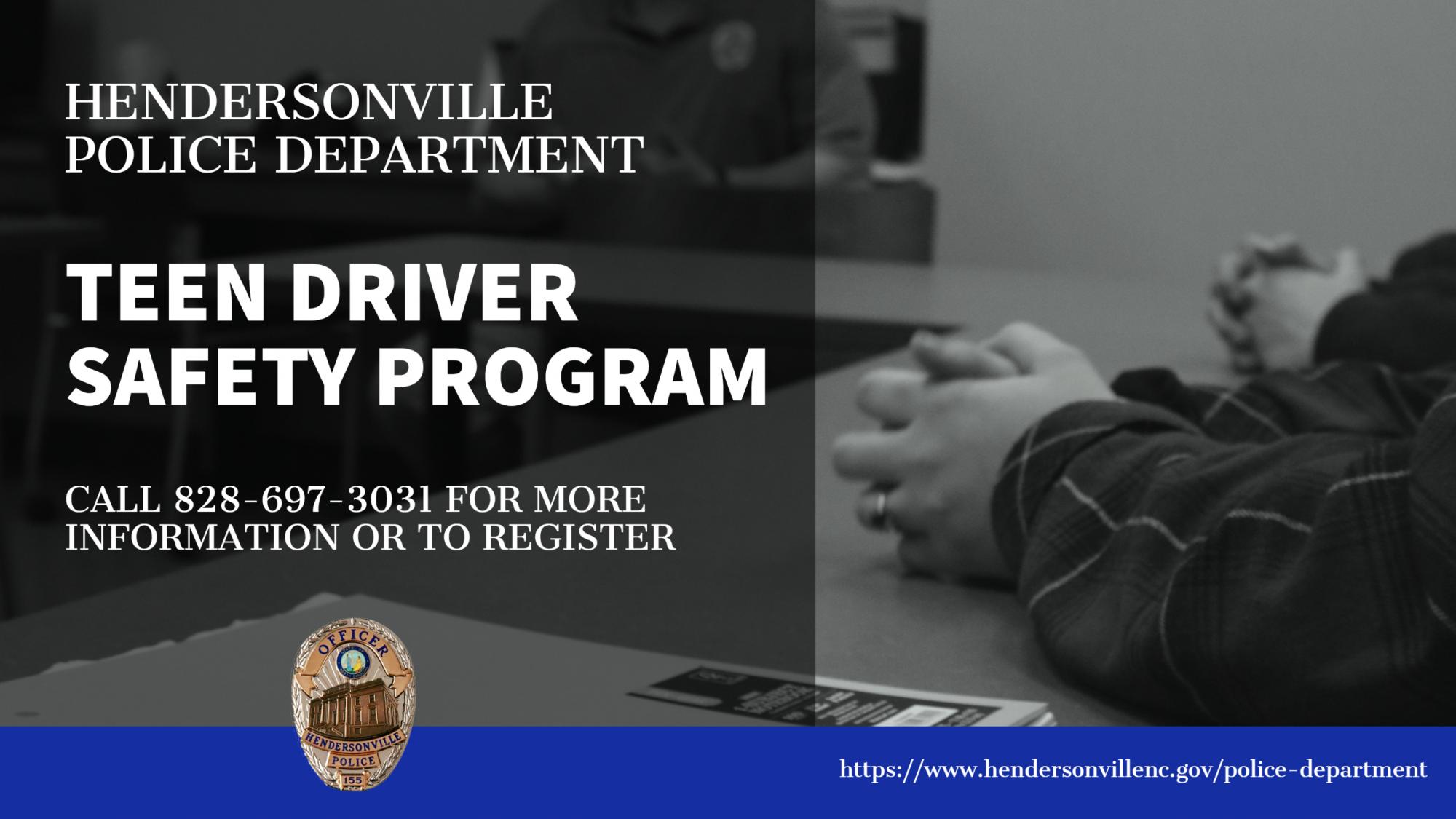 The Hendersonville Police Department offers a free teenage driver safety course. The program focuses on young adult drivers, the group with the greatest risk of death by a motor vehicle crash. This program focuses on impaired driving, distracted driving, and general traffic safety advice for younger inexperienced drivers.
This three to four-hour class will be scheduled on Saturdays as needed throughout the year. It will be offered to teenaged drivers who live in Henderson and adjoining counties. The course may be especially valuable to teen drivers who have been issued a traffic citation for a moving violation if their cases are pending in court. Teen drivers who attend will receive a certificate of completion. For more information or to register, call 828-697-3031.