Winter Weather Updates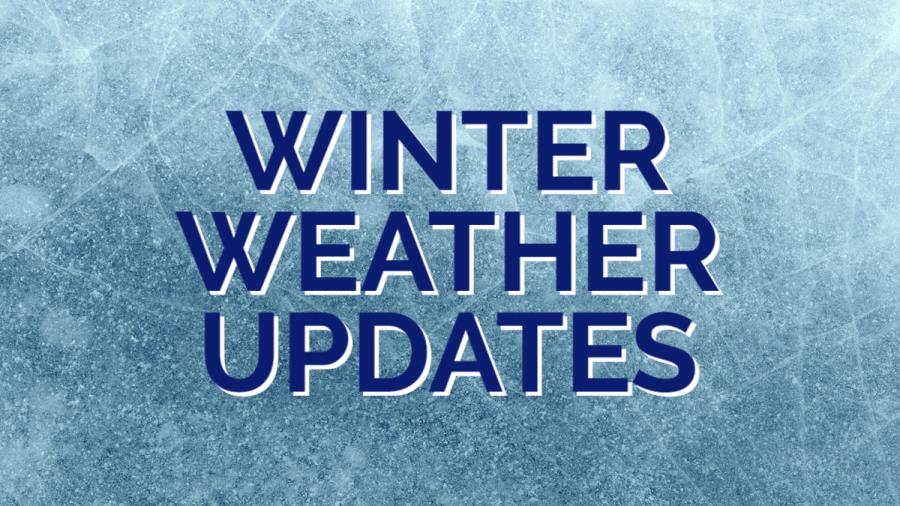 The City of Hendersonville is taking steps to prepare for this weekend's forecasted winter weather. Departments have been applying brine to the roads, completing equipment checks, and making preparations for the storm. The community is also encouraged to be prepared, be safe, and consider the following updates and reminders.
Snow Removal
The City of Hendersonville began preparing for this weekend's winter storm earlier today by applying brine to the roads. City staff will continue that process until all city-maintained roads are pre-treated. Snow removal operations will begin late Saturday and depending on the amount of snow accumulation, that process could extend into next week. Residents can help the process by not parking on the streets. This gives staff more room to push the snow out of the road, the risk of accidents is reduced, and crews can be more efficient. City staff will be pushing snow and removing it from the downtown area to allow businesses to reopen as soon as possible. At times, sections of Main Street and the Avenues in the downtown area will be closed during the snow removal process.
The City of Hendersonville is divided into five zones for snow plowing. Priority streets are around emergency services buildings, the hospital, and streets with bridges and steep hills. Residents can familiarize themselves with the prioritization maps as well as which roads are maintained by the Department of Transportation by visiting the City's website at www.hvlnc.gov/snow-and-ice-removal.
Garbage and Recycling Collection
City staff is anticipating a large amount of snow plus freezing temperatures early next week. Garbage and recycling collection for Monday and Tuesday has been cancelled in anticipation of the weather event. Collection for those customers will be delayed one week. We will also have a delayed start on Wednesday morning due to freezing conditions. Updates will be provided at www.hvlnc.gov.
Public Safety
Emergency personnel recommends residents monitor local weather reports and limit travel before conditions start to deteriorate. When road conditions are unsafe, stay home. Take steps to prepare for potential power outages and stock your home and vehicles with emergency supply kits. Visit www.fema.gov for information on winter weather preparedness.
As always, the public is reminded only to call 911 to report actual emergencies. The community should not use 911 or emergency services phone lines to ask about road conditions or power outages updates.
The public can enroll in City of Hendersonville emergency alerts on the City's website.
Water and Sewer
Water and Sewer crews have topped off generator fuel at the treatment plants and pump stations. Crews are on standby in the event of power outages. Customers are encouraged to include a supply of bottled water with their emergency preparations in the event of a lapse in water service related to the winter storm.
Government offices will be closed on Monday, January 17 in observance of Martin Luther King, Jr. Day. Visit www.hvlnc.gov and City of Hendersonville social media for ongoing information on potential office closings and weather-related updates.