Walk Hendo Pedestrian Plan Input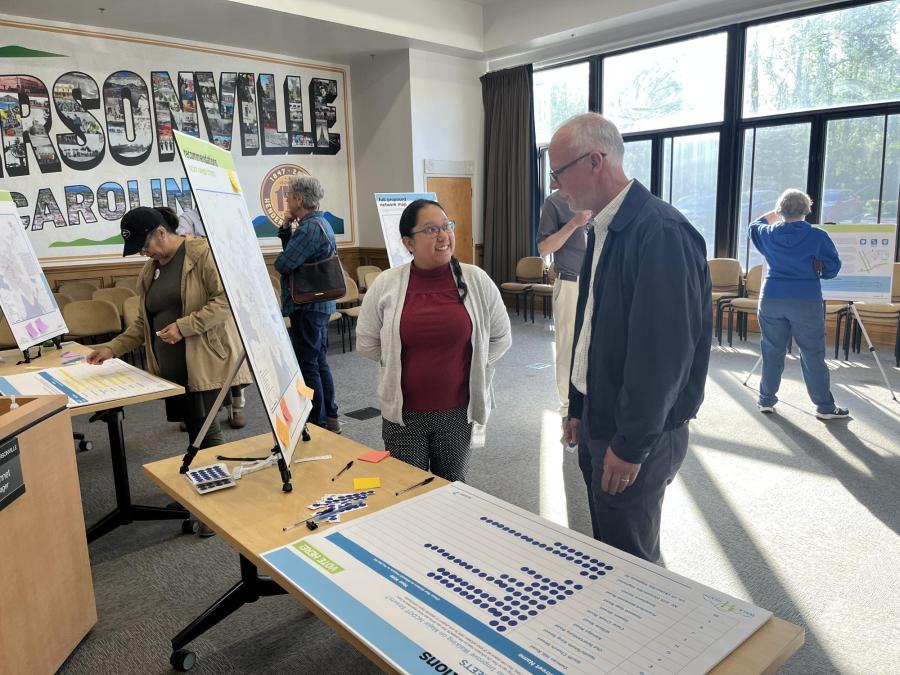 The City of Hendersonville's Walk Hendo Steering Committee invites the community to provide a second round of input on the City's new pedestrian plan.
Throughout the month of May, community members are invited to provide input to help create Hendersonville's new Walk Hendo Pedestrian Plan.
The Walk Hendo Steering Committee developed the set of pedestrian infrastructure projects out of last summer's community input sessions in collaboration with the transportation consulting firm Traffic Planning & Design. Walk Hendo is Hendersonville's update to the Pedestrian Plan and a process to identify the community's vision, strategies, goals, and recommended actions for creating safe places to walk. The project began in the spring of 2022 and is expected to be completed in the late summer or early fall of 2023.
Public Input Opportunities
In-Person
City Operations Center Assembly Room
305 Williams Street in Hendersonville
Tuesday, May 2, 2023
Drop-in anytime 5:00 PM – 7:00 PM
Virtual

Online Survey
Beginning May 2, 2023
Visit https://publicinput.com/walkhendo to take the survey anytime before May 31.
The community's input will be used to further develop the Walk Hendo Pedestrian Plan. Once the plan is adopted, the City and North Carolina Department of Transportation (NCDOT) can use it to direct how we build projects, make policy choices, design programs and events, and apply for new types of funding.
Walk Hendo is made possible with a grant from NCDOT. It is led by Asheville-based transportation consulting firm Traffic Planning & Design. Contact Rachael Bronson at Traffic Planning & Design for more information: rbronson@trafficpd.com or 828.575.0133.