Vendor List for Sustainability Day (July 17) at HVL Farmers Market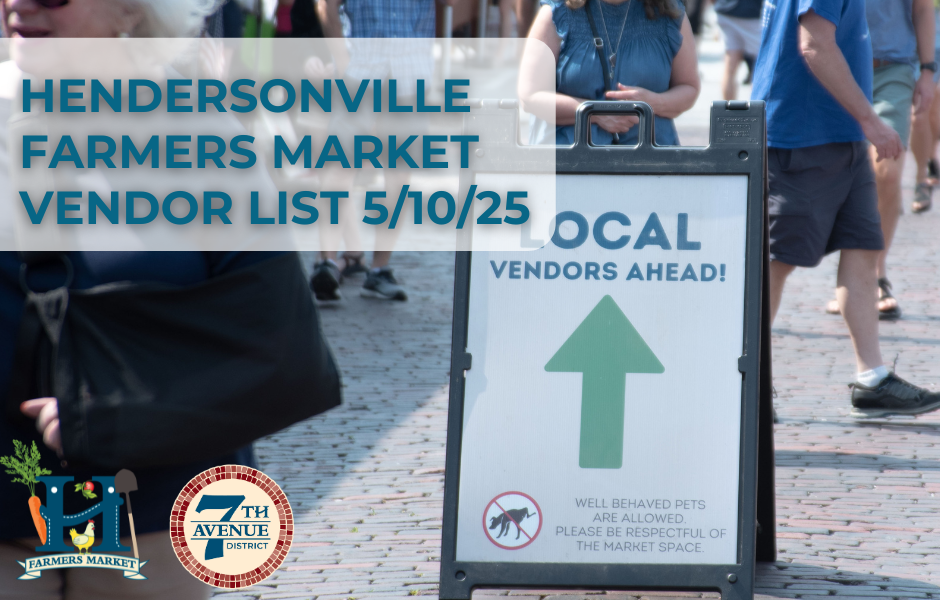 Join us in celebrating sustainable living on July 17 at Hendersonville Farmers Market! Vendors will be offering peak summer produce, plus you can learn about how sustainability applies to what we eat, the environment, and our personal well being.
Check out the full lineup for July 17 below:
Sustainability Education:

Live Music: Myron Hyman
Kid's Corner: Enjoy the Kid's Corner blocks, books and coloring.
Adult Activity: Knife sharpening - BYO knife and learn how to professionally sharpen with For the People Academy
Farmers & Growers (produce, eggs, meat, honey): The AppaLatin Farmstead, Barry Farms, Bee-utiful Farm and Garden, Black Dog Flowers, Bright Branch Farm, Broom's Blooms, Colfax Creek Farm, Garden of Griffin, Grateful Bed Farm, Gray Family Farmstead, Green Buffalo, Hillside Farm, Honeybee Bliss, Laurel Creek Plant Farm, M & M Berry Farm, Mickey Lively Plants, Natural Foods, Newman Farm, Popp's Posies at The Popp Shoppe, Pressley Farm, Revis Farms, Sylvia's Succulents, Cacti and Plants, Tiny Bridge Farm, Violet Aurora Farm
Prepared Food/Drink Vendors (baked goods, fermented foods, value added products): Boom Boom Kettle Corn, Deena's Bakery, DARE Vegan Cheese, Deena's Bakery, Echo Mountain Inn Cold Pressed Juice, Guidon Brewing Company, Raspberry Fields, Serotonin Ferments, ShareWell Coffee Co. & Roastery, Underground Baking Co.,
Arts & Crafts (nonfood/nonplant): BeeHaven Gardens, Butterfly Flight, Handwoven Baskets by Michael Blake, Mountain Barkery, Plated Bliss, Sophia's Boutique (with tamales)
Nonprofit: Friends of Carl Sandburg