Vendor List for September 18 at Hendersonville Farmers Market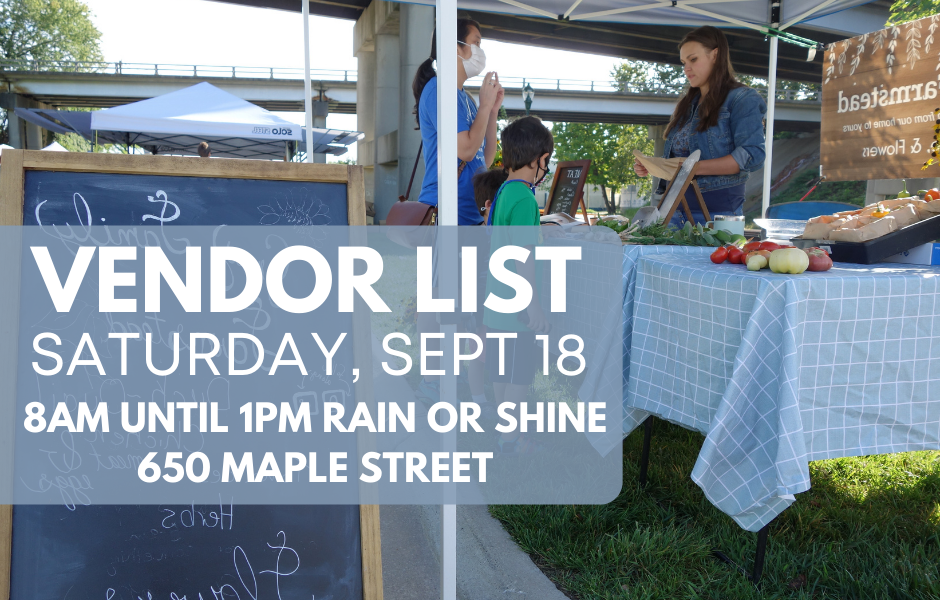 Who's excited for fall colors, smells and flavors?! All the more reason to take a stroll through the market this Saturday, Sharewell coffee in hand. Prepare to come home with watermelons, fresh baked focaccia, peppers, creamed honey, autumn flowers, blackberries, apples, and of course, much more.
Live Music: Myron Hyman
Hot Food: Sophia's Tamales
Kid's Corner: Fun activity led by the Arts Council!
Nonprofit: Kanuga Mountain Trail Outdoor School, Friends of DuPont Forest, League of Women Voters – Henderson County
Farmers & Growers (produce, eggs, meat, honey): The AppaLatin Farmstead, Barry Farms, Bright Branch Farm, Broom's Blooms, Colfax Creek Farm, Crow Holler Produce, Garden of Griffin, Grateful Bed Farm, Hillside Farm, Honeybee Bliss, M & M Berry Farm, Mickey Lively Plants, Natural Foods, Newman Farm, Popp's Posies at The Popp Shoppe, Pressley Farm, Sylvia's Plants, Tiny Bridge Farm
Prepared Food/Drink Vendors (baked goods, fermented foods, value added products): Asheville Pretzel Co, Echo Mountain Inn Cold Pressed Juice, Homemade Pasta Noodles, Mimi's Mountain Mixes, Raspberry Fields, Sea of Sweets Bakery, ShareWell Coffee Co. & Roastery, Spinning Spider Creamery, Underground Baking Co.
Arts & Crafts (nonfood/nonplant): James Horwitz Woodworking, JCS Pottery, Mountain Barkery, Sophia's Boutique