Vendor list for October 8th Farmers Market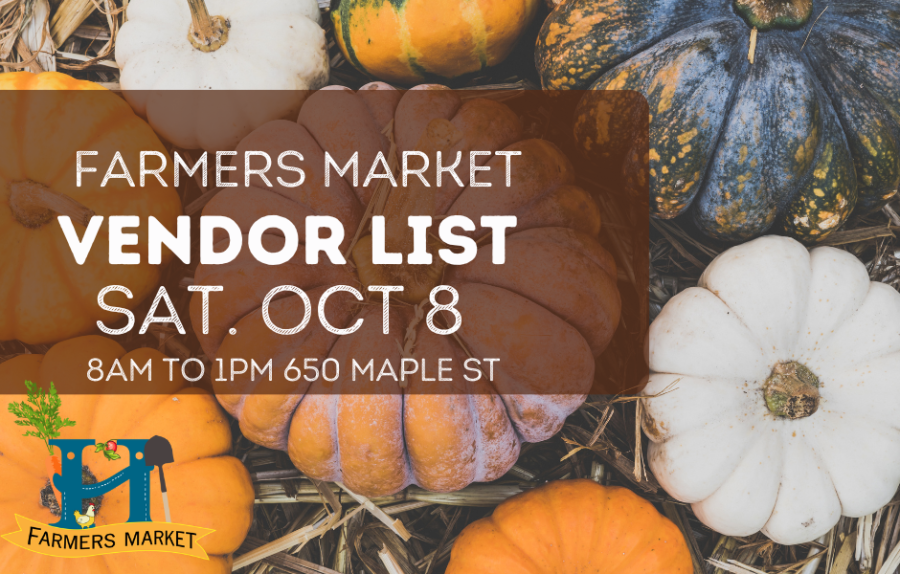 Fall is here! It's a perfect time to shop for late summer vegetables like peppers and squash while also bringing home decorative gourds, pumpkins, and delicious butternut squash.
This Saturday customers will find 30+ local vendors offering seasonal produce, baked goods, handmade crafts, and more! Check out this week's vendor and activity lineup below.
Live Music: Collin Cheek
Kids' Activities: Face painting at the Depot, Hand's on at the Kids' corner
Farmers & Growers (produce, eggs, meat, honey, plants): Barry Farms, Bee-utiful Farm and Garden, Bright Branch Farms, Broom's Blooms, Black Dog Flowers, Cleveland's Natural Farm, Crow Holler Produce, Colfax Creek Farm, Garden of Griffin, GourMays Mushroom Farm, Lanning Road Farms, Morgan Farm, Newman Farms, Saluda Grade Farm, Tiny Bridge Farm, Violet Aurora Farm
Value Added Food/Drink Vendors (baked goods, fermented foods, cheese, pasta etc.): Asheville Pretzel Co, Barnhouse Kitchen, Raspberry Fields, Sea of Sweets Bakery, Serotonin Ferments, ShareWell Coffee Co. & Roastery, Shanti Elixirs , Sophia's Boutique, Brezel Bus by Underground Baking Co.
Arts & Crafts (nonfood/nonplant): Sophia's Boutique, Mountain Barkery, Options 1111, Best Friends Creations, Wise Earth Way, Michael Blake's Handmade Baskets, Parish Members of St. Anthony The Great
Young Entrepreneur: Rachel's Scarves,
Sponsors: Wag!
Non-Profit: Thompson CFF