Vendor List October 22nd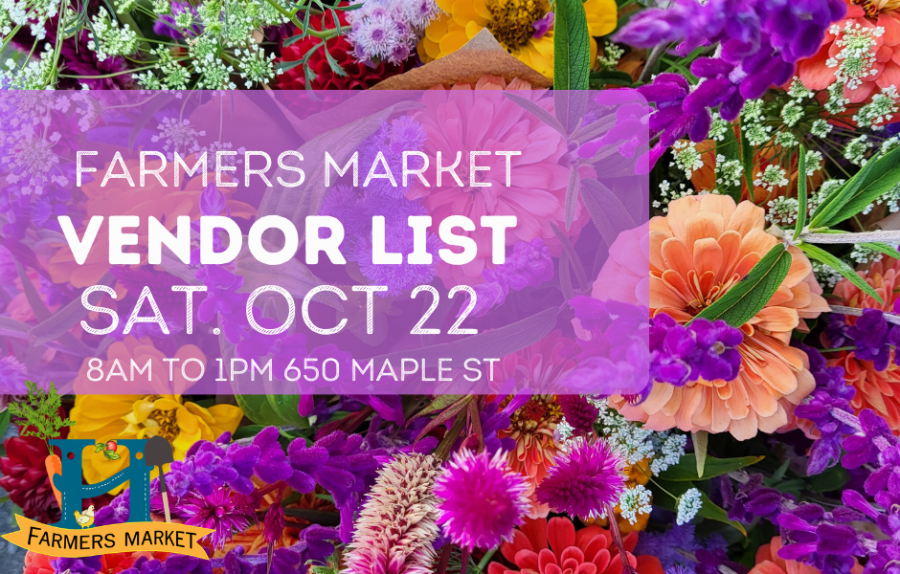 We are counting down the last couple of markets for the season! Don't miss your chance to get any last minute market shopping done!
This Saturday customers will find 30+ local vendors offering seasonal produce, baked goods, handmade crafts, and more! Check out this week's vendor and activity lineup below.
We also are excited for the farmers market to be apart of the Trick or Trail 5K! They will have booths set up and the race will start and finish at the market!
Live Music: Rick Kuncicky
Farmers & Growers (produce, eggs, meat, honey, plants): Barry Farms, Black Dog Flowers, Broom's Blooms , Grateful Bed Farm, GourMays Mushroom Farm, House of Brandstracts, Honeybee Bliss, Lanning Road Farms, Saluda Grade Farm, Sylvia's Succulents, Cacti and Plants, Tiny Bridge Farm, Violet Aurora Farm
Value Added Food/Drink Vendors (baked goods, fermented foods, cheese, pasta etc.): Asheville Pretzel Co, Barnhouse Kitchen, Boom Boom Kettle Corn, Homemade Pasta Noodles, Raspberry Fields, Sea of Sweets Bakery, Shanti Elixirs , Sophia's Boutique, Brezel Bus by Underground Baking Co.
Arts & Crafts (nonfood/nonplant): Mountain Barkery, Best Friends Creations, Parish Members of St. Anthony The Great, JCS Pottery, Iris' Folk Medicinal and Doula Services llc, Eli Tomalka Woodworks, Mother Hubbard Crafts, Options 1111
Young Entrepreneur: Rachel's Scarves