Vendor List for Oct. 15th Farmers Market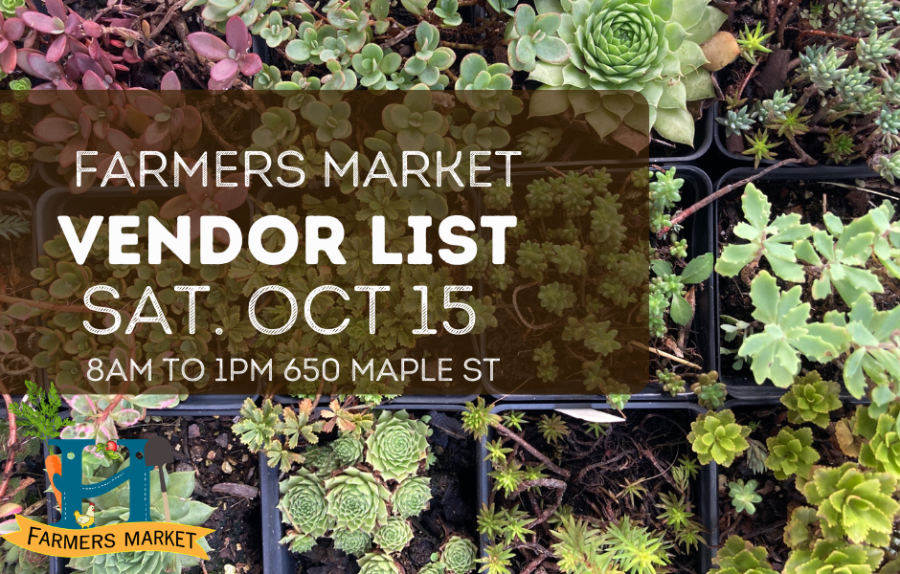 We are counting down the last couple of markets for the season! Don't miss your chance to get any last minute market shopping done!
This Saturday customers will find 30+ local vendors offering seasonal produce, baked goods, handmade crafts, and more! Check out this week's vendor and activity lineup below.
Live Music: Caudell family Band (depot), Ukelele Group (Jam tent)
Farmers & Growers (produce, eggs, meat, honey, plants): Barry Farms, Black Dog Flowers, Cleveland's Natural Farm, Garden of Griffin, Grateful Bed Farm, Gray Family Farmstead, GourMays Mushroom Farm, Lanning Road Farms, Popp's Posies at The Popp Shoppe, Saluda Grade Farm, Tiny Bridge Farm, Violet Aurora Farm
Value Added Food/Drink Vendors (baked goods, fermented foods, cheese, pasta etc.): Barnhouse Kitchen, Boom Boom Kettle Corn, House of Brandstracts, Raspberry Fields, Mimi's Mountain Mixes, Sea of Sweets Bakery, ShareWell Coffee Co. & Roastery, Sweet Brine'd, Brezel Bus by Underground Baking Co.
Arts & Crafts (nonfood/nonplant): Mountain Barkery, Studio David M, Kimmet's Krafts, Iris' Folk Medicinal and Doula Services llc, Paper Clutz Co.
Young Entrepreneur: Studio 1221
Sponsors: Printville, Yoga and Massage
Non-Profit: Council on Aging of Buncombe County