Vendor List for May 29 at Hendersonville Farmers Market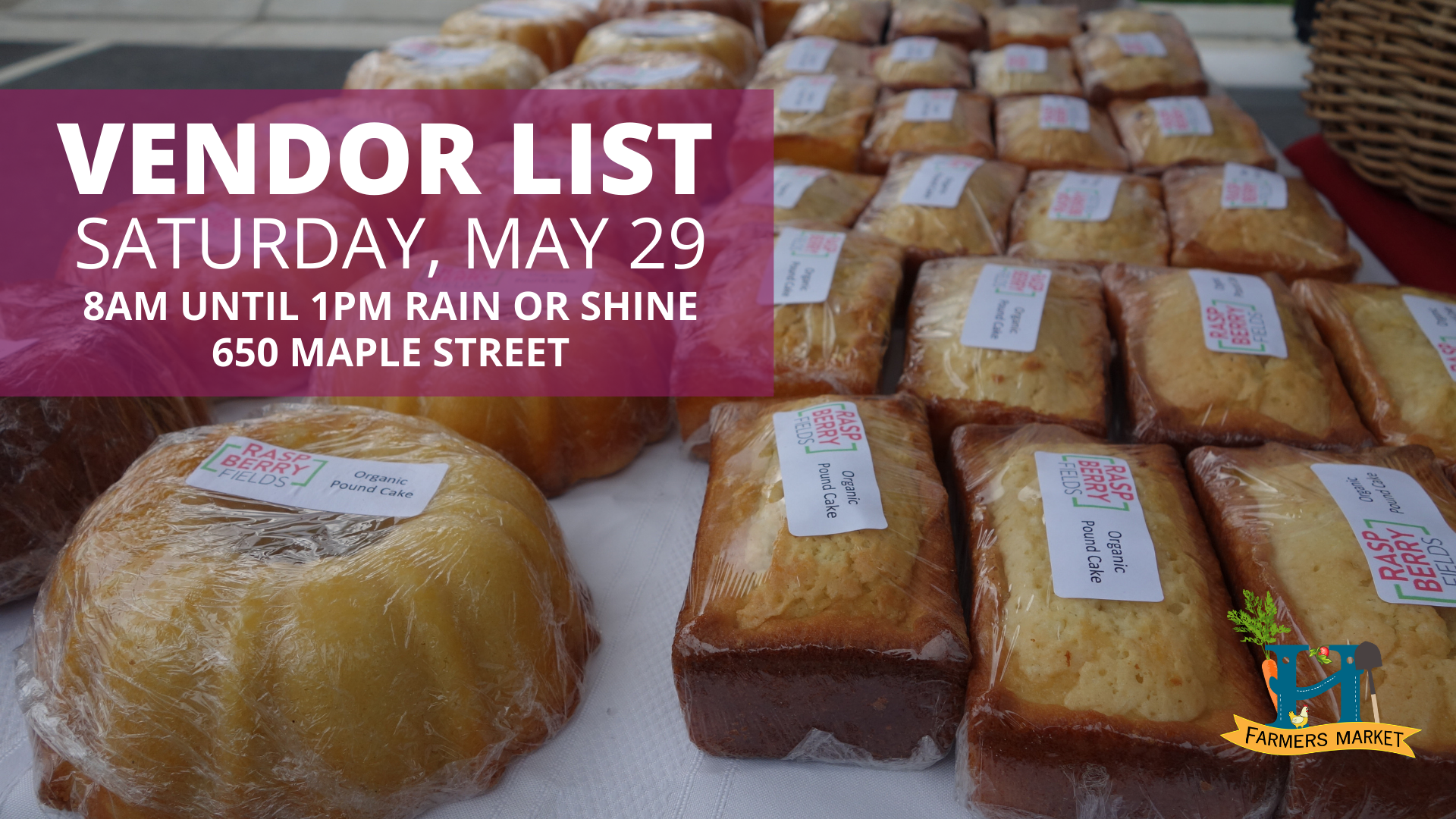 We're rounding out the first month of the market with a big Memorial Day/Garden Jubilee weekend lineup. Plant starts and leafy greens will continue to be plentiful, but make sure to grab some of the last strawberries of the season! Fresh, local meat is available for your holiday weekend cookout. Try an array of baked goods for breakfast, dessert, or just for snacking! Check out the full lineup for May 29 below.
Live Music: Songs of the Folk and Fiddlin' Ryn & Friends
Kid's Corner: Make your own play dough with Wild Oak School
Sponsor: One Health Direct Primary Care
Farmers & Growers (produce, eggs, meat, honey): Bee-utiful Farm and Garden, Bright Branch Farm, Broom's Blooms, Colfax Creek Farm, Crow Holler Produce, The Garden of Griffin, Grateful Bed Farm, Gray Family Farmstead, Green Buffalo, Hillside Farms, Hominy Creek Farms, Honeybee Bliss, Laurel Creek Plant Farm, Mickey Lively Plants, Popp's Posies at The Popp Shoppe, Violet Aurora Farm
Prepared Food/Drink Vendors (baked goods, fermented foods, value added products): A Piece of Maine, Asheville Pretzel Co, Boom Boom Kettle Corn, Chef Squared Co., Deena's Bakery, Homemade Pasta Noodles, Mimi's Mountain Mixes, Raspberry Fields, Sea of Sweets Bakery, ShareWell Coffee Co. & Roastery, Spinning Spider Creamery, Three Graces Dairy, Underground Baking Co.
Arts & Crafts (nonfood/nonplant): KickAshe, Two Chicks Pottery, Mountain Barkery, Handwoven Baskets by Michael Blake, Sage and Spirit Designs, Out of the Drawer Quilts
Food Truck: Daddy D's on Wheels, and Feta Flav
Hendersonville Farmers Market takes place every Saturday (May 8-Oct 30) at the Historic Train Depot on 650 Maple Street, 8am-1pm.