Vendor List for May 15 at Hendersonville Farmers Market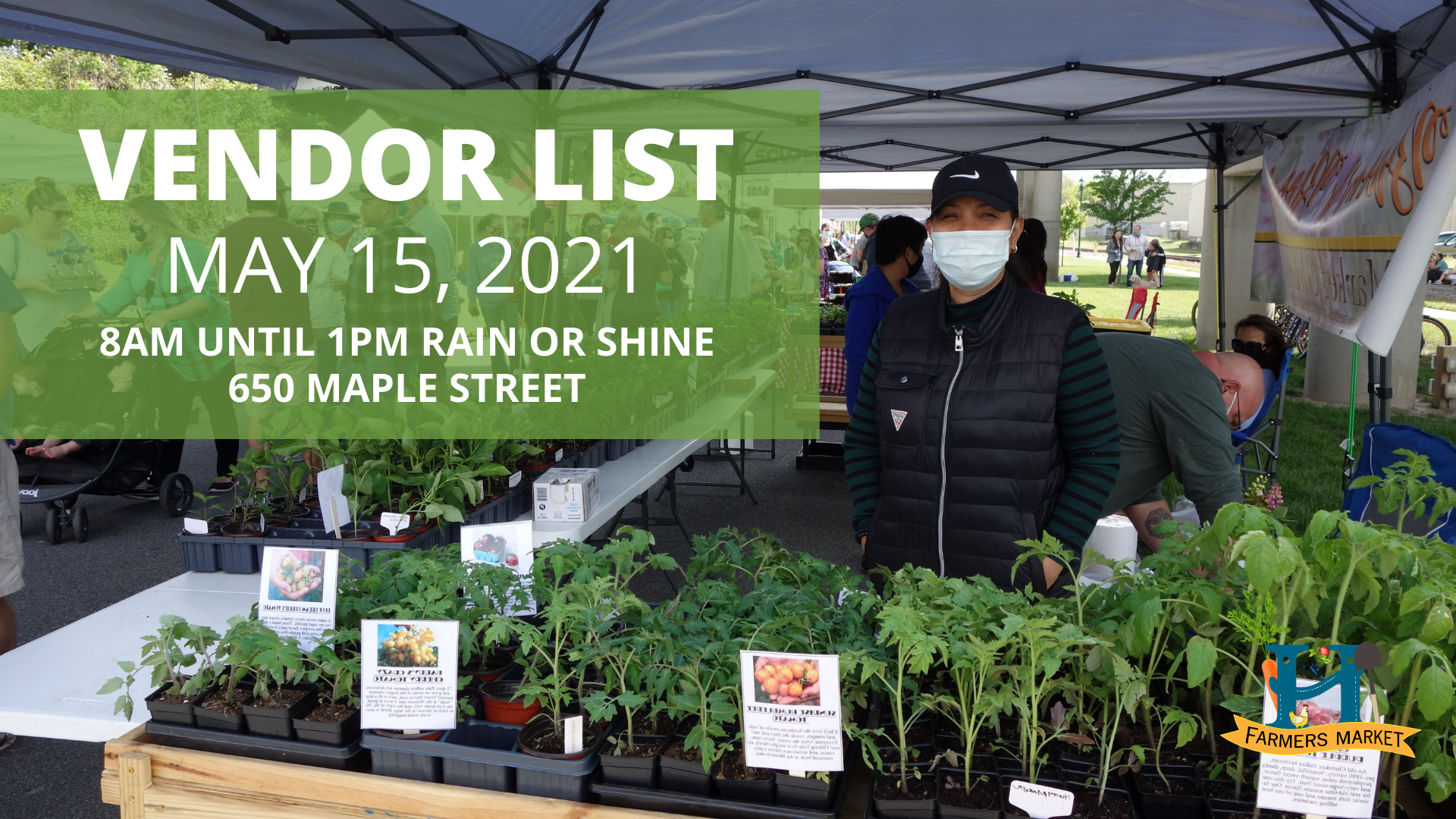 More than 35 vendors will be at market on May 15 selling seasonal produce, plenty of plant starts, baked goods, crafts, and everything in between! See the full vendor lineup below.
Live Music: Apple Country String Band and Fiddlin' Ryn & Friends
Kid's Corner: Edwin the Bubble Guy, 10am-11:30am
Chef Demo on the Plaza: Mushroom Florentine Gnocchi with Grilled Chicken from Tom Makowski of Echo Mountain Inn, 10am-11am
Farmers & Growers (produce, eggs, meat, honey): Barry Farms, Bee-utiful Farm and Garden, Bright Branch Farm, Broom's Blooms, Colfax Creek Farm, Crow Holler Produce, Fair Hollow Garden, The Garden of Griffin, Grateful Bed Farm, Green Buffalo, Hillside Farm, Hominy Creek Farms, Honeybee Bliss, Laurel Creek Plant Farm, Mickey Lively Plants, Popp's Posies at The Popp Shoppe, Simply Caught Seafood, Sylvia's Succulents, Cacti and Plants, Violet Aurora Farm
Prepared Food/Drink Vendors (baked goods, fermented foods, value added products): Boom Boom Kettle Corn, Chef Squared Co., Deena's Bakery, Echo Mountain Inn Cold Pressed Juice, Homemade Pasta Noodles, Mimi's Mountain Mixes, Raspberry Fields, ShareWell Coffee Co. & Roastery, Spinning Spider Creamery, Underground Baking Co.
Arts & Crafts (nonfood/nonplant): Butterfly Flight, Handwoven Baskets by Michael Blake, Mountain Barkery, Plated Bliss, Pops Projects, Sister Soaps and Brother Bars, Whimsical Whatnots
Food Truck: Daddy D's on Wheels
Hendersonville Farmers Market takes place every Saturday (May 8-Oct 30) at the Historic Train Depot on 650 Maple Street, 8am-1pm.