Updated Customer Service Hours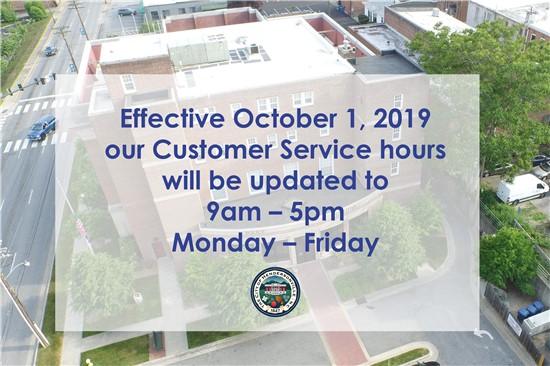 Effective October 1, 2019, the City of Hendersonville Customer Service Division will be updating their hours to 9am – 5pm (Monday through Friday).
This change will allow the Finance Department the administrative time necessary to implement new procedures and provide ongoing training to staff. As more customers complete transactions and requests online, customer service representatives will also use the 8am-9am hour to process online submissions from the previous evening before their attention is redirected to incoming calls and walk-up requests.
We will also be updating the mailing address and City Hall entrance to 160 6th Avenue East as we continue to make security and customer service improvements at City Hall.
These updates will assist staff in their ability to provide high quality service to our customers. We thank you for your cooperation in this matter.