Smoke Alarm Saturday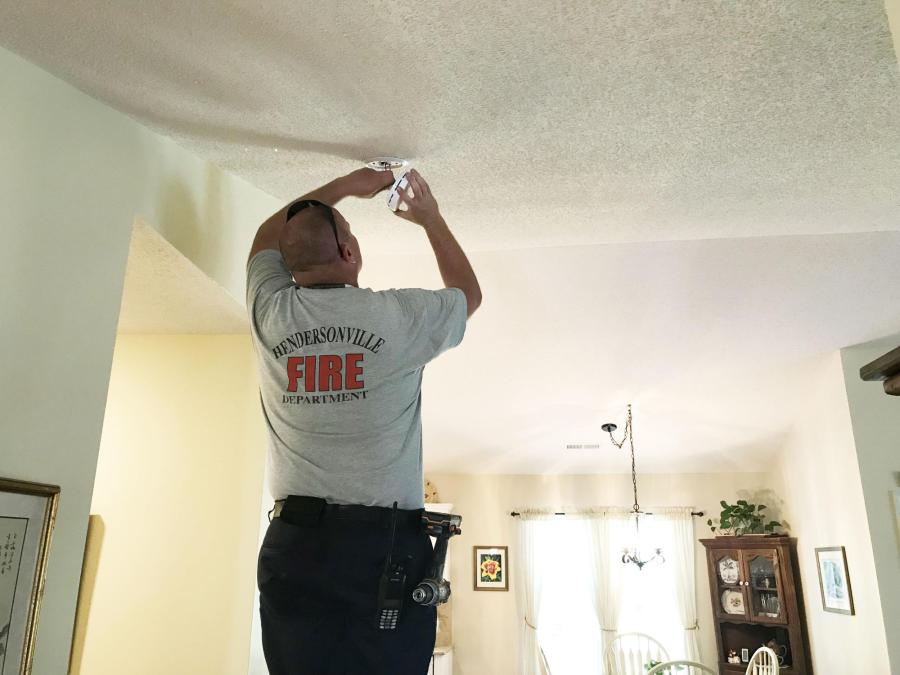 Hendersonville Fire Department, American Red Cross, and Office of the State Fire Marshal Join Forces for Smoke Alarm Saturday
The Hendersonville Fire Department is pleased to announce a collaboration with the American Red Cross and the Office of the State Fire Marshal (OSFM) on Smoke Alarm Saturday – North Carolina's statewide annual smoke alarm canvassing day. Hendersonville's event will focus on a specific residential area on June 3, 2023, from 10 am to 2 pm by enhancing fire safety awareness and providing smoke alarms to members of the neighborhood.
The Smoke Alarm Saturday event, which will take place in the neighborhoods of Wayside Lane, Balsam Road, Meadow Park Lane, Underhill Road, Shadywood Lane, Wildflower Lane, Ogdon Drive, Pineland Road, and Heatherwood Drive, seeks to improve the preparedness of local residents in the event of a fire emergency. Red Cross volunteers and the dedicated members of the Hendersonville Fire Department will be working together to canvas houses within these neighborhoods, ensuring that each home is equipped with functioning smoke alarms and educating residents on fire safety best practices.
Hendersonville Fire Marshal Ted Williams expressed his enthusiasm for the collaborative effort, stating, "Our community benefits when we prioritize fire safety events. We are diligently working to prevent potential fires, avert property damage, and above all protect lives. Joining forces with the Office of the State Fire Marshal and the American Red Cross amplifies our impact, and we greatly appreciate their assistance."
Fire Marshall Williams explained OSFM and the American Red Cross each provided 54 smoke alarms for the event. The American Red Cross will also be assisting with the event paperwork as Hendersonville Fire Department staff complete the smoke alarm installations.
The Hendersonville Fire Department invites all residents of Wayside Lane, Balsam Road, Meadow Park Lane, Underhill Road, Shadywood Lane, Wildflower Lane, Ogdon Drive, Pineland Road, and Heatherwood Drive, to participate in this important initiative.
Visit https://www.hendersonvillenc.gov/fire for more information. If Hendersonville residents need assistance with smoke alarm installation, they can contact the Hendersonville Fire Department at (828) 697-3024 to schedule an appointment.
Together we can work towards a safer community.
Smoke Alarm Safety Tips
Install smoke alarms in every bedroom. They should also be outside each sleeping area and on every level of the home. Install alarms in the basement.

Large homes may need extra smoke alarms.

It is best to use interconnected smoke alarms. When one smoke alarm sounds, they all sound.

Test all smoke alarms at least once a month. Press the test button to be sure the alarm is working.

Current alarms on the market employ different types of technology including multi-sensing, which could include smoke and carbon monoxide combined.

A smoke alarm should be on the ceiling or high on a wall. Keep smoke alarms away from the kitchen to reduce false alarms. They should be at least 10 feet from the stove.

People who are hard-of-hearing or deaf can use special alarms. These alarms have strobe lights and bed shakers.

Replace all smoke alarms when they are ten years old.