Serve on a Board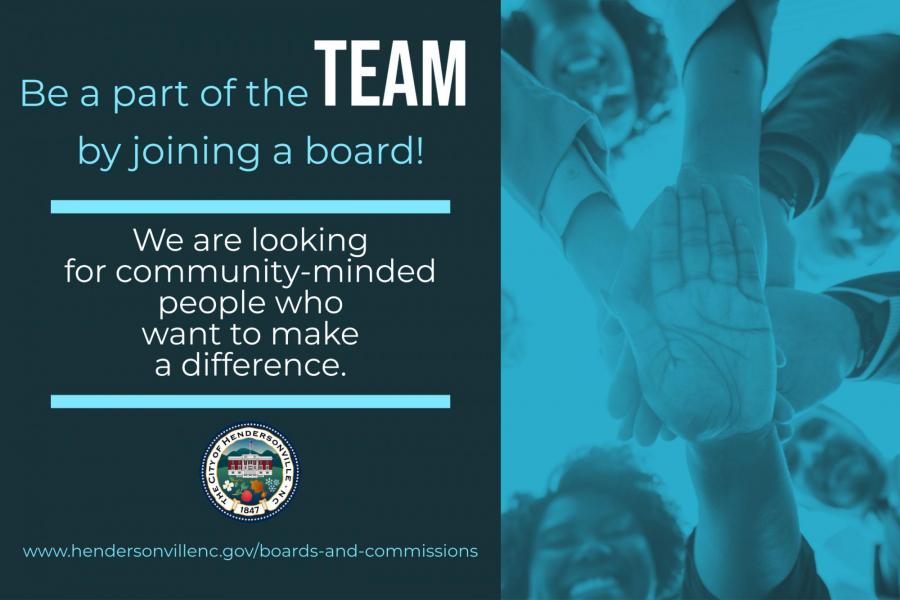 The City of Hendersonville City Council believes the community is best served when there is a diverse group of citizens advising them on important decisions. The City Council is looking for community-minded citizens to fill open positions on several boards and commissions.
"Boards, committees, and commissions are designed to give citizens a voice in their government," said Hendersonville Mayor Barbara G. Volk. "The input our boards provide to City Council help us make informed decisions and shapes the quality of life for our residents."
The City is soliciting applications from members of the public who wish to serve on the boards listed below:
Board of Adjustment
Historic Preservation Commission
Planning Board
Tree Board
Water Sewer Advisory Council
Boards are filled with a mix of City of Hendersonville residents, extraterritorial jurisdiction (ETJ) residents, and members from surrounding areas depending on the board's membership requirements. Details on each board's purpose, meetings, and terms are available on the City's Boards and Commissions webpage.
Serving as a member of a board presents opportunities for citizens to become more involved with issues that affect the community and make a difference in their city.
The City Council will make appointments at their December 3, 2020 meeting.
For more information contact Angela Reece, City Clerk, at (828) 697-3005.