See How to Manage and Protect a Stream on Your Property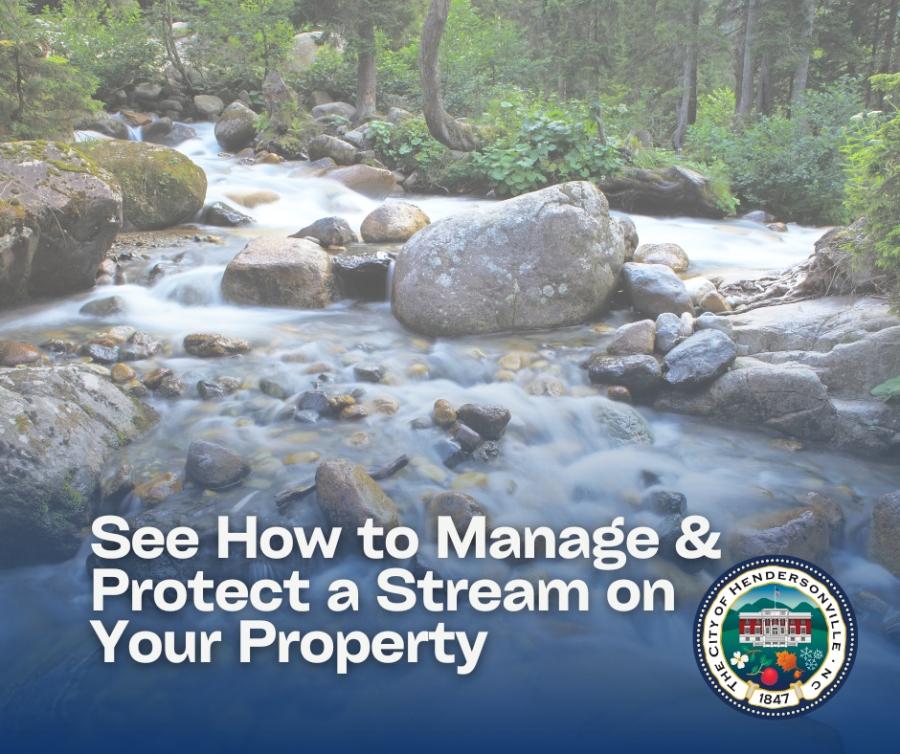 A guided walk along a small stream -- Allen Branch – to see the results of an award-winning restoration project is scheduled for Sunday, March 5, at 2 p.m. Mike Huffman, Stormwater Division Manager for the City of Hendersonvllle, will explore and explain the methods used to restore this impacted stream to a natural, healthy, tree-lined environment. Property owners and those interested in environmental restoration may want to attend. Space is limited for the 90-minute walk. Reservations must be made by Friday, March 3, by phoning Mac Brackett at 828-692-3026. Details will be provided. The walk, which is sponsored by Hendersonville Tree Board, is open to the public at no charge. This walk is rescheduled from a previously scheduled walk in February that was cancelled due to weather.
"The restoration of Allen Branch from an impacted, channeled stream to a naturally winding bubbling branch is an example of how property owners can help improve water quality and flood management on their property and in the City," Huffman explained. "The Allen Branch project is one section of the City's much larger, multi-area streambank restoration project, but it provides a great location to see how the work is done and what it looks like afterward."
Hendersonville's Multi-area Streambank Restoration project has restored 13 sections of urban streams, along with associated vegetative buffers, to promote stormwater quality and improve the quality of Mud Creek, an impaired stream that begins and ends within the boundaries of Henderson County. Approximately 11,000 linear feet of urban streambanks have been restored, 1,000 linear feet of sewer line threatened by streambank erosion rehabilitated, and a stormwater Best Management Practice(BMP) exhibit with educational features has been installed in Patton Park adjacent to a tributary of Mud Creek. The multi-area restoration project received honorable mention in the 2020 George F. Ames Pisces awards presented by the U.S. Environmental Protection Agency, and has served as a model for other cities through an article in Stormwater magazine, a national publication for surface water and erosion control professionals.
Hendersonville Tree Board, sponsor of this educational event, is commissioned by the City of Hendersonville to provide advice on the selection and care of trees and shrubs. The Tree Board also educates the public concerning the economic and aesthetic benefits of trees and shrubs for the community. The Arbor Day Foundation has recognized Hendersonville as a Tree City USA for more than 30 years because of its high level of tree care. The city also became a Bee City USA in 2015.
Phone Tree Board member Mac Brackett at 828-692-3026 by Friday, March 3, to make a reservation. To learn more about Hendersonville Tree Board and its projects, visit the webpage at http://www.hendersonvillenc.gov/tree-board