Rhythm & Brews - June 16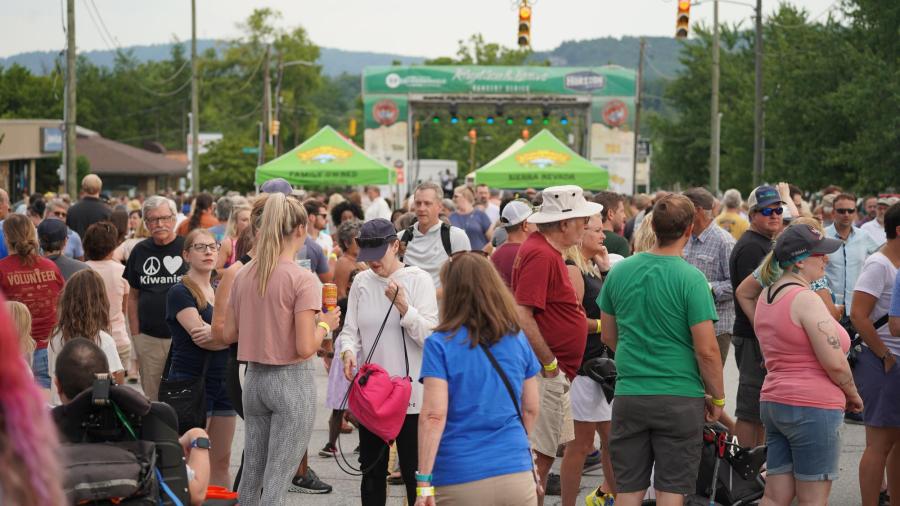 The 2022 Rhythm & Brews Concert Series will put on its second show of the season on Thursday, June 16, with headliner Erin & The Wildfire and opener Hustle Souls.
Rhythm & Brews is Hendersonville's premier live music event. The concert is free and takes place on the third Thursday of each month from May-September on the south end of Main Street, closing off the blocks between Allen and Caswell streets. Local soul-rock group Hustle Souls will start the show at 5:30 p.m. followed by the upbeat pop-soul sounds of Erin & The Wildfire, who will play from 7:30-9:30 p.m.
The 2022 Rhythm & Brews Concert Series is presented by Horizon Heating & Air Conditioning. For the youngest in the family, the Hands On! Kids Zone will provide kid-friendly activities. Meanwhile, adults can enjoy downtown Hendersonville's first fully integrated beer and wine garden featuring locally crafted drinks from Sierra Nevada, Guidon Brewing Co., Oklawaha Brewing Co., Dry Falls Brewery, Saint Paul Mountain Vineyards, Flat Rock Cider Company and Bold Rock Hard Cider. Food will be available for purchase from local food trucks.