'In-Putt' Meeting - New Laura E. Corn Mini-Golf Course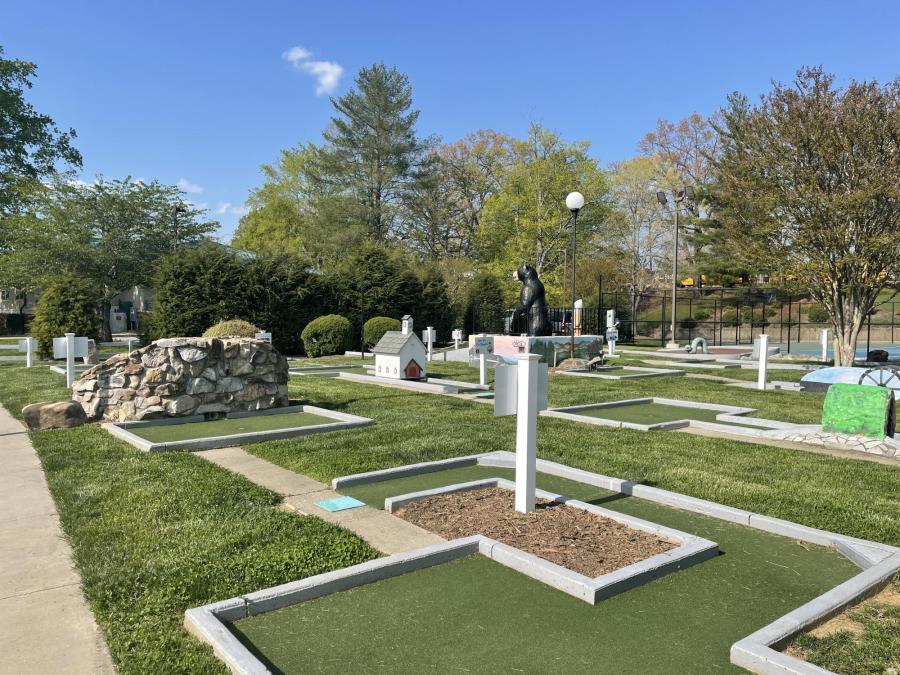 The Laura E. Corn mini-golf course will finish out the 2022 season at Boyd Park and reopen in its new location at Edwards Park in 2023. Before the amenity relocates around the corner, the public is invited to see the course layout and provide their 'in-putt'.
The community is invited to stop by on Monday, May 16, 2022, from 4:00 to 6:00 p.m. where they can review the course design and provide input on themes to keep the mini-golf uniquely Hendersonville. The event will be held at City Operations at 305 Williams Street and will be operated drop-in style with stations to learn about the site plan and provide feedback on various aspects of the project.
What: Laura E. Corn Mini-Golf 'In-Putt' Meeting
When: Monday, May 16, 2022, from 4:00 – 6:00 p.m.
Where: City Operations Center – 305 Williams Street, Hendersonville
The relocation of the mini-golf provides an opportunity to improve course accessibility and makes a way for the construction of a new Fire Station #1 equipped to serve the growing Hendersonville community.