Opening Day May 6th Vendor List!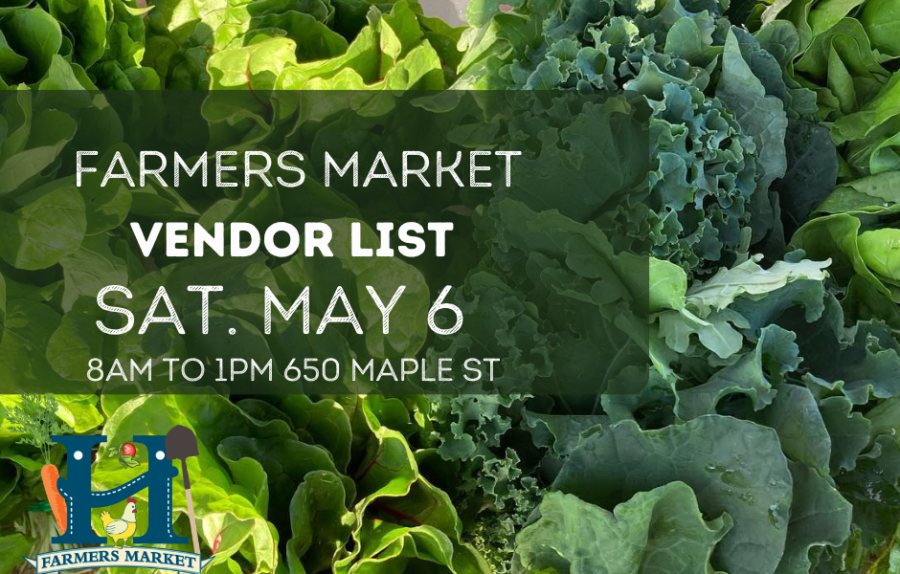 Opening Day of Hendersonville Farmers Market is finally here! Our vendors will be out in full force on May 6th selling plenty of plant starts, baked goods, crafts, eggs, honey, meat, coffee, fermented goods, and everything in between!
Live Music: Fiddlin' Ryn
Kids' Corner: Kid's crafts with Arise and Shine Arts AND free Kid Yoga (mat included) with YAM at 10 and 10:30am.
Cooking Demo: Launa Tierney of Homemade Pasta Noodles (10-11am)
Farmers & Growers (produce, eggs, meat, honey, plants): Bee-utiful Farm and Garden, Black Dog Flowers, Bright Branch Farm, Broom's Blooms, Crow Holler Produce, Fruitland Farmstead, GourMays Mushroom Farm, Gray Family Farmstead, Honeybee Bliss, House of Brandstracts, Lanning Road Farms, Saluda Grade Farm, Stump Farms, Sylvia's Succulents, Cacti and Plants, Teacher's Farm, Tiny Bridge Farm, Trout 66
Value Added Food/Drink Vendors (baked goods, fermented foods, cheese, pasta etc.): Barnhouse Kitchen, Conjure Craft Chocolate, Deena's Bakery, Homemade Pasta Noodles, Mimi's Mountain Mixes, Raspberry Fields, Sea of Sweets Bakery, Sweet Brine'd, ShareWell Coffee Co. & Roastery, Spinning Spider Creamery, Underground Baking Co.'s Brezel Bus, Up all Night, Young's Backyard BBQ Sauce
Arts & Crafts (nonfood/nonplant): Best Friends Creations, Michael Blake Handmade Baskets, Mountain Barkery, Two Chicks Pottery, Dragon Metal Studios,OPTION 1111, Sister Soaps
Sponsors: Wag! A Boutique Pet Store, Caroline Erickson
Non-Profits: Council on Aging Buncombe county, YAM (Yoga and Massage)
Food Truck: Daddy D's
Hendersonville Farmers Market takes place every Saturday (May 6-Oct 28) at the Historic Train Depot on 650 Maple Street, 8am-1pm.