New Year's Resolution Ideas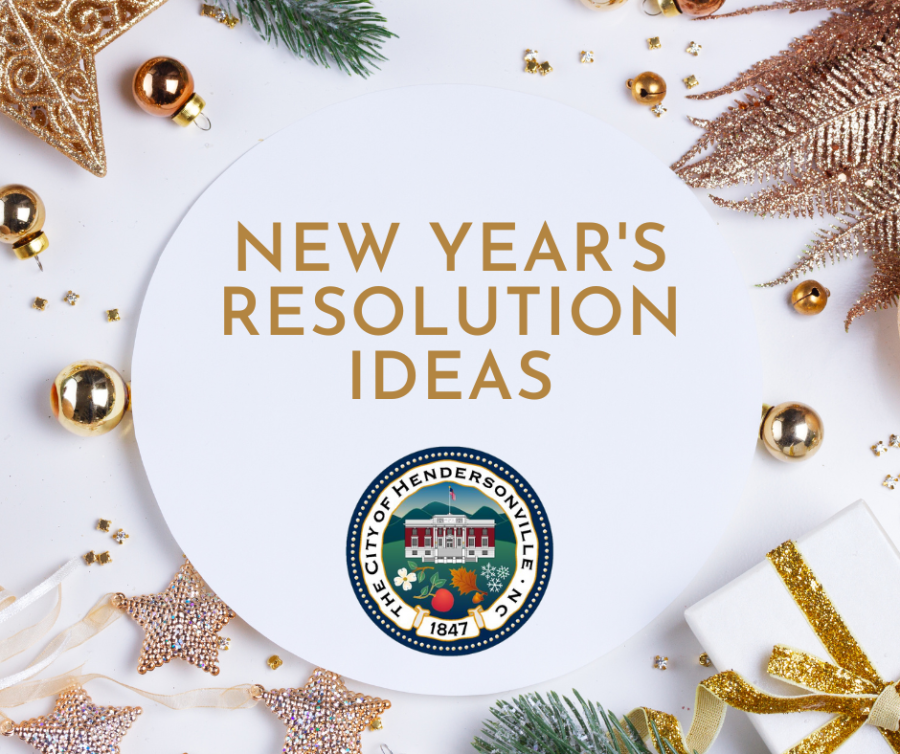 Time for New Year's Resolutions!

Did staying informed or being involved in your community make it to your list?!
If so, here are five ways to help attain your goal:

1) See Local Government in Action
A great way to learn about Hendersonville is to watch a City Council meeting. The Hendersonville City Council holds their regular meetings the first Thursday of each month and workshop meetings the fourth Wednesday of each month unless otherwise noted. The meetings are held at the City Operations Center and streamed online. Visit the events calendar for more details on City Council and other City board meetings. You can also view agendas and minutes of previous meetings on the agenda portal.

2) Become a Friend of Downtown
Each year community-oriented individuals give their time volunteering to enhance downtown Hendersonville and the wonderful events offered to both residents and visitors. By signing up to be a Friend of Downtown you can get involved with events such as Rhythm & Brews, Bearfootin' Art Walk, the Hendersonville Farmers Market and more. Sign up on Downtown Hendersonville's webpage.

3) Sign up to receive City of Hendersonville Alerts
AlertHVL is the official notification system used by the City of Hendersonville to communicate both emergency and non-emergency information with city residents and visitors. Residents can choose how to receive alerts (via text message, email, and/or voice message) and which types of notifications received. Sign up for ALERTHVL online.

4) Serve on a Board or Committee
The City of Hendersonville offers a wide variety of boards, commissions, and committees that may align with your interests and passions. Visit www.hendersonvillenc.gov/boards-and-commissions for more information on each group and how to apply. The application deadline is 5:00 p.m. on Friday, May 5, 2023, in order for City Council to consider vacancies at their June Meeting.

5) Get Connected Online
We offer many resources to keep you informed. Everything from starting water/sewer service and paying a bill to garbage collection information, engineering projects, and greenway maps can be found on our website.

Check out these additional options to stay informed:
Facebook
Twitter
Instagram
LinkedIn
Nextdoor
Sign up for Downtown Hendersonville's Newsletter
Hendersonville Police Department App: Download in the iOS App Store or Google Play Store by searching "Hendersonville PD.