Mulch Giveaway Program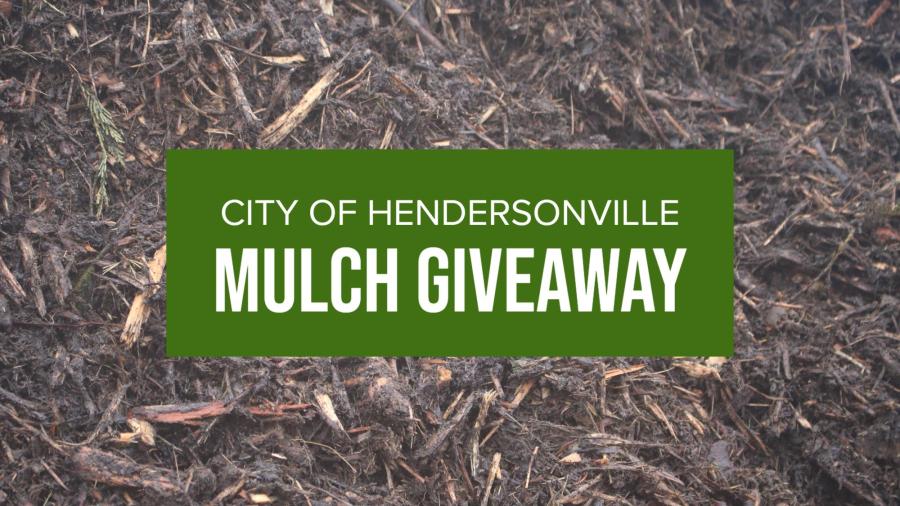 The City of Hendersonville has scheduled its seasonal mulch giveaway program to begin on Thursday, March 23, 2023. Mulch will be available for pick up on Thursdays and Fridays from 3:00 p.m. to 7:00 p.m. and on Saturdays from 8:00 a.m. to 12:00 noon. This schedule will continue until early May, or until the material is gone.
The mulch will be distributed at the old Wastewater Treatment Plant located at 80 Balfour Road in Hendersonville. The Public Works Department will have a staff member on-site to operate the backhoe and load the material.
In addition to the mulch, the City will be offering composted leaves as a separate material. These leaves were collected during previous leaf collection events, ran through a grinder, and composted for a year. This material makes an excellent addition to vegetable and flower gardens.
Free mulch and free leaf compost are intended for non-commercial, residential use. Dump trucks will not be filled, and contractors will not be provided with either type of material for reselling or commercial use.
More information on these programs is available at www.hendersonvillenc.gov or by contacting the Public Works Department at (828) 697-3084.