May 28 Vendor List at Hendersonville Farmers Market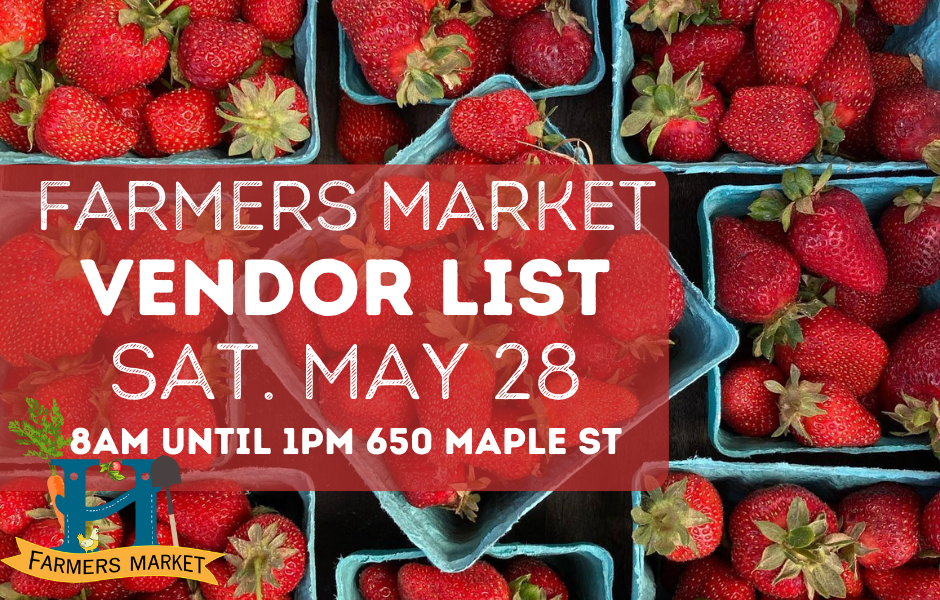 It's Garden Jubilee AND Memorial Day Weekend at Hendersonville Farmers Market - a wonderful weekend to get downtown! Our vendors are excited to bring you their Memorial Day specials, from cookies to radishes. See the full vendor lineup below.
Live Music: Asheville Junction (depot) and Rachel Mayes (Jam Tent)
Kids' Corner: Activities with NC Coop Extension
Cooking Demo: Green smoothies with NC Coop Extension (10-11am)
Farmers & Growers (produce, eggs, meat, honey, plants): The AppaLatin Farmstead, Bee-utiful Farm and Garden, Black Dog Flowers, Bright Branch Farm, Broom's Blooms, Cleaveland's Natural Farm Colfax Creek Farm, Crow Holler Produce, Garden of Griffin, Grateful Bed Farm, Gray Family Farmstead, Laurel Creek Plant Farm, Morgan Farm, Honeybee Bliss, Saluda Grade Farm
Value Added Food/Drink Vendors (baked goods, fermented foods, cheese, pasta etc.): Asheville Pretzel Co, Barnhouse Kitchen, Chef Squared Co., Mimi's Mountain Mixes, Pullman Bread, Raspberry Fields, Sea of Sweets Bakery, Serotonin Ferments, ShareWell Coffee Co. & Roastery, Sophia's Tamales, Spinning Spider Creamery, Underground Baking Co.'s Brezel Bus
Arts & Crafts (nonfood/nonplant): Dragon Metal Studios, JCS Pottery, Mountain Barkery, Options 1111, Out of the Drawer Quilts, Parish Members of St. Anthony The Great, Sophia's Boutique
Hendersonville Farmers Market takes place every Saturday (May-Oct) at the Historic Train Depot on 650 Maple Street, 8am-1pm.