Lew Holloway Completes Leading for Results Fellows Program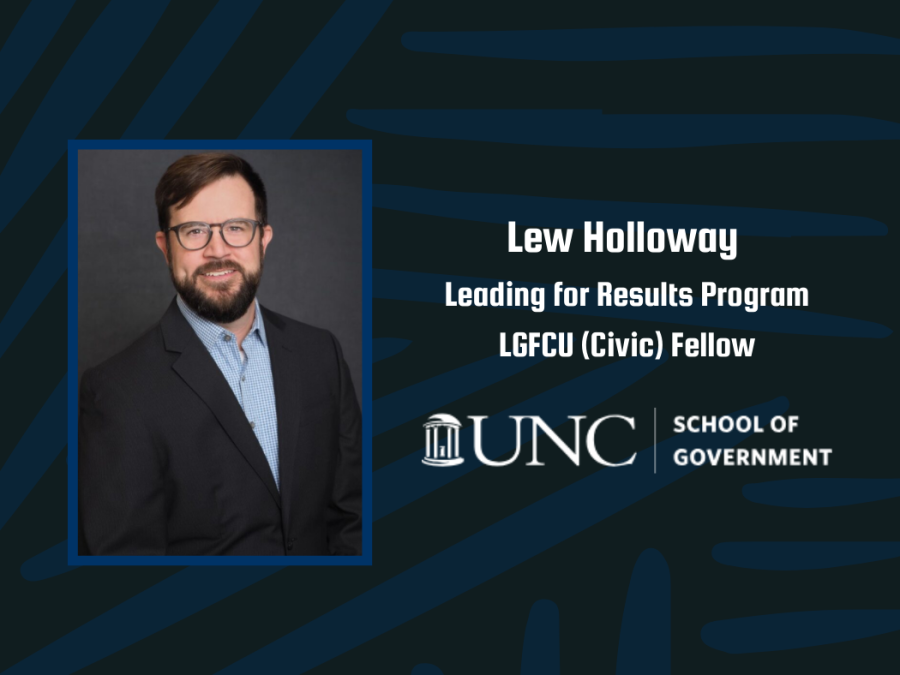 Lew Holloway, Community Development Director, City of Hendersonville, successfully completed the Leading for Results program at the UNC School of Government as a Local Government Federal Credit Union (Civic) Fellow on October 13, 2023. Lew was among 25 individuals from across North Carolina identified as a critical leader in their local government and was selected in a competitive process from over 170 applicants to the program.
The Leading for Results program focuses on personal and organizational leadership. Participants were introduced to models of leadership as well as management and leadership tools and strategies. LGFCU (Civic) Fellows had the opportunity to gain insight into their individual leadership styles and strengths and practice ways to increase their effectiveness within their organizations.
Established in 1931 as the Institute of Government, the School of Government provides educational, advisory, and research services for state and local governments. V