July 30 Vendor List: Hendersonville Farmers Market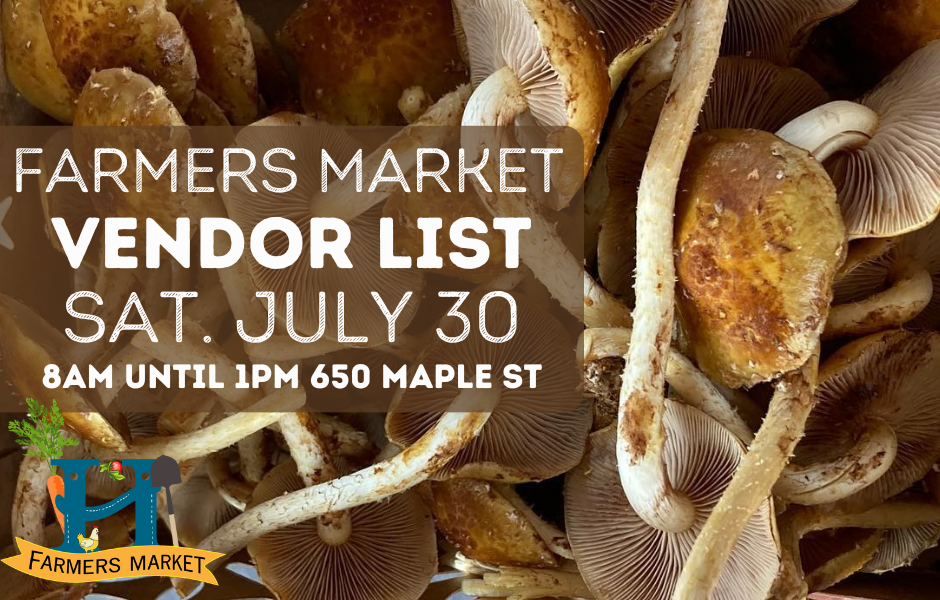 More than 40 vendors will be at market this Saturday offering the season's finest produce, baked goods, roasted coffee, crafts, eggs, meat, honey, and so much more. Tomato season is here, and so are the first apples of the year! Check out the fun in detail below:
Live Music: Pine Hill Music Werks
Kids' Activities:
Shark Display by Team ECCO Aquarium
Balloon Art
Face painting in the Depot
Farmers & Growers (produce, eggs, meat, honey, plants): Barry Farms, Bee-utiful Farm and Garden, Black Dog Flowers, Bright Branch Farm, Broom's Blooms, Colfax Creek Farm, Crow Holler Produce, Fair Hollow Garden, Garden of Griffin, GourMays Mushroom Farm, Grateful Bed Farm, Gray Family Farmstead, Honeybee Bliss, Lanning Road Farms, M&M Berry Farm, Morgan Farm, Newman Farms, Pressley Farm, Saluda Grade Farm, Sylvia's Plants, Tiny Bridge Farm, Violet Aurora Farm
Value Added Food/Drink Vendors (baked goods, fermented foods, cheese, pasta etc.): Asheville Tea Company, Asheville Pretzel Co, Boom Boom Kettle Corn, Chef Squared Co., Homemade Pasta Noodles, Mimi's Mountain Mixes, Raspberry Fields, Sea of Sweets Bakery, Serotonin Ferments, Shanti Elixirs , ShareWell Coffee Co. & Roastery, Sophia's Boutique, Spinning Spider Creamery, Underground Baking Co.'s Brezel Bus
Arts & Crafts (nonfood/nonplant): Handwoven Baskets by Michael Blake, Kimmet's Krafts, Options 1111, Sophia's Boutique, The Wild Ginkgo
Young Entrepreneur: Z-Bugs and Pixi
Nonprofit: Blue Ridge Humane Society
Hendersonville Farmers Market takes place every Saturday (May-Oct) at the Historic Train Depot on 650 Maple Street, 8am-1pm. Learn more at hendersonvillefarmersmarket.com.