Independence Day Closure & Event Information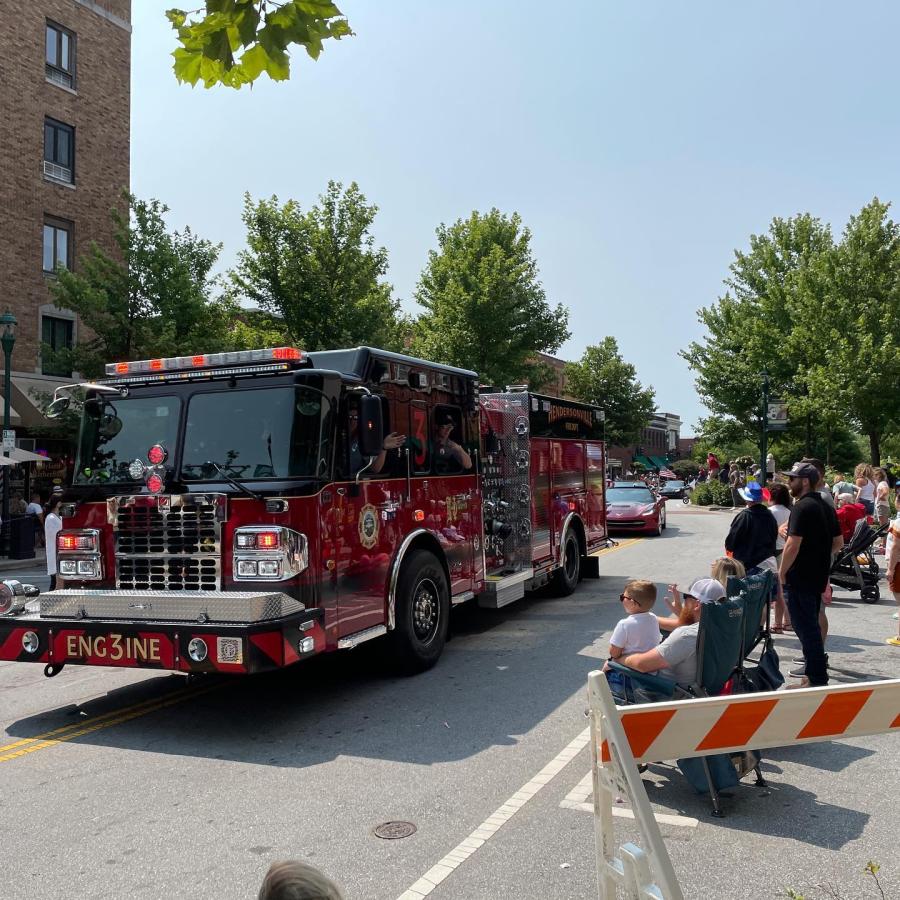 Independence Day Closure & Event Information – Hendersonville, NC
City of Hendersonville Offices Closed for Independence Day
The City of Hendersonville government offices will be closed on Monday, July 4, 2022, in observance of Independence Day.
Garbage, recycling, and brush collection for City of Hendersonville customers will not be taking place on Monday, July 4, 2022, due to the City's Independence Day holiday schedule. Collection for Monday customers will be delayed by one week with collection resuming on Monday, July 11, 2022. Any extra bagged garbage from Monday customers will be picked up on July 11.
For water/sewer issues occurring on July 4, please use the afterhours number at (828) 891-7779.
Parade Street Closure on July 4

On Monday, July 4, 2022, the Hendersonville Merchants and Business Association will host an Independence Day Parade in downtown Hendersonville. The parade will begin at 10:30 a.m. and span from Caswell Street to 6th Avenue. The parade will follow the same route as last year's Independence Day Parade that runs from south to north. Spectators should line Main Street from Caswell to 6th Avenue to view the parade.
No parking will be permitted along the parade route after 6:00 a.m. Main Street from its southern intersection with King Street to 6th Avenue will close at approximately 9:00 a.m. Traffic will still be able to traverse the avenues until approximately 10:15 a.m. when they will close in preparation for the 10:30 a.m. parade start. The avenues and Main Street from 3rd Avenue to 6th Avenue will reopen as the last entry progresses along the route. The Main Street blocks from Caswell to 3rd Avenue will remain closed in preparation for the 4th of July Concert and Fireworks hosted by the Hendersonville Visitor Center and Henderson County Parks and Recreation.
For additional parade information, visit the Hendersonville Merchants & Business Association's website at http://nchmba.com/.
4th of July Concert & Fireworks
The Hendersonville Visitor Center and Henderson County Parks and Recreation are offering an Independence Day Celebration on the evening of July 4th that includes music, activities, food, and fireworks. Main Street from Caswell Street to 3rd Avenue will be closed to traffic for the festivities which kickoff at 5:00 p.m.. The fireworks launch site is off South Grove Street and a large balloon will be launched the morning of the 4th to signify the visibility of the fireworks show. The fireworks display will take place between 9:15 p.m. and 9:30 p.m. Motorists should avoid the launch site area (South Grove Street between the bridges) before and during the fireworks display. Visit https://www.visithendersonvillenc.org/ for more information.
It is recommended that attendees leave pets safely and comfortably at home.