Hendersonville Stream Clean-Up Event Scheduled for June 3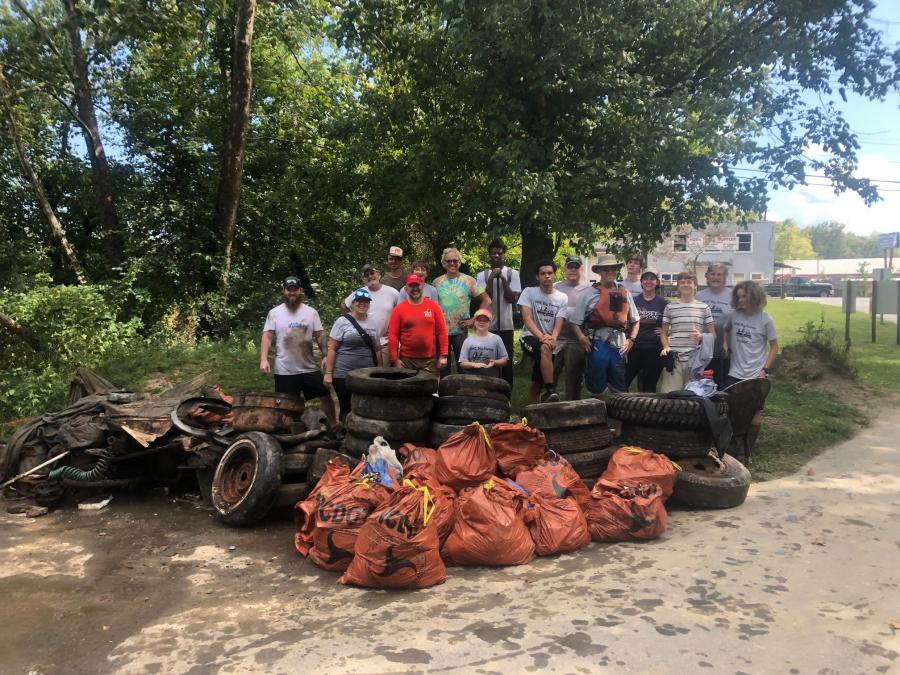 The City of Hendersonville Stormwater Division will be leading a stream clean-up event on Saturday, June 3, 2023, from 10 am to 1 pm. During this event, a team of volunteers and City of Hendersonville staff will float down Mud Creek between N. Main Street and Balfour Road cleaning up trash all along the way.
"Joining Hendersonville's Stream Clean-Up Event is a great way to be a part of keeping our waterways clean and healthy in just a few hours," said Hendersonville's Stormwater Division Manager Michael Huffman. "During past events, volunteers have removed thousands of pounds of trash from local streams."
Event participants will be removing trash from the stream and the City of Hendersonville will collect and dispose of the trash following the cleanup.
The City of Hendersonville's Stormwater Division can provide canoes for eight people but encourages anyone who has their own canoe or kayak to register and join the event. Attendees should wear outdoor attire that can get muddy and close-toed shoes.
All volunteers will need to register online before the event at https://bit.ly/44iwydP or by visiting the City of Hendersonville website. The meeting location and additional information are available on the registration form.
Questions about the event may be directed to Stormwater Division Manager Michael Huffman at mhuffman@hvlnc.gov.
Visit https://www.hendersonvillenc.gov/stormwater/get-involved for additional information and volunteer opportunities.