Hendersonville Fire Department Announces New Fire Marshal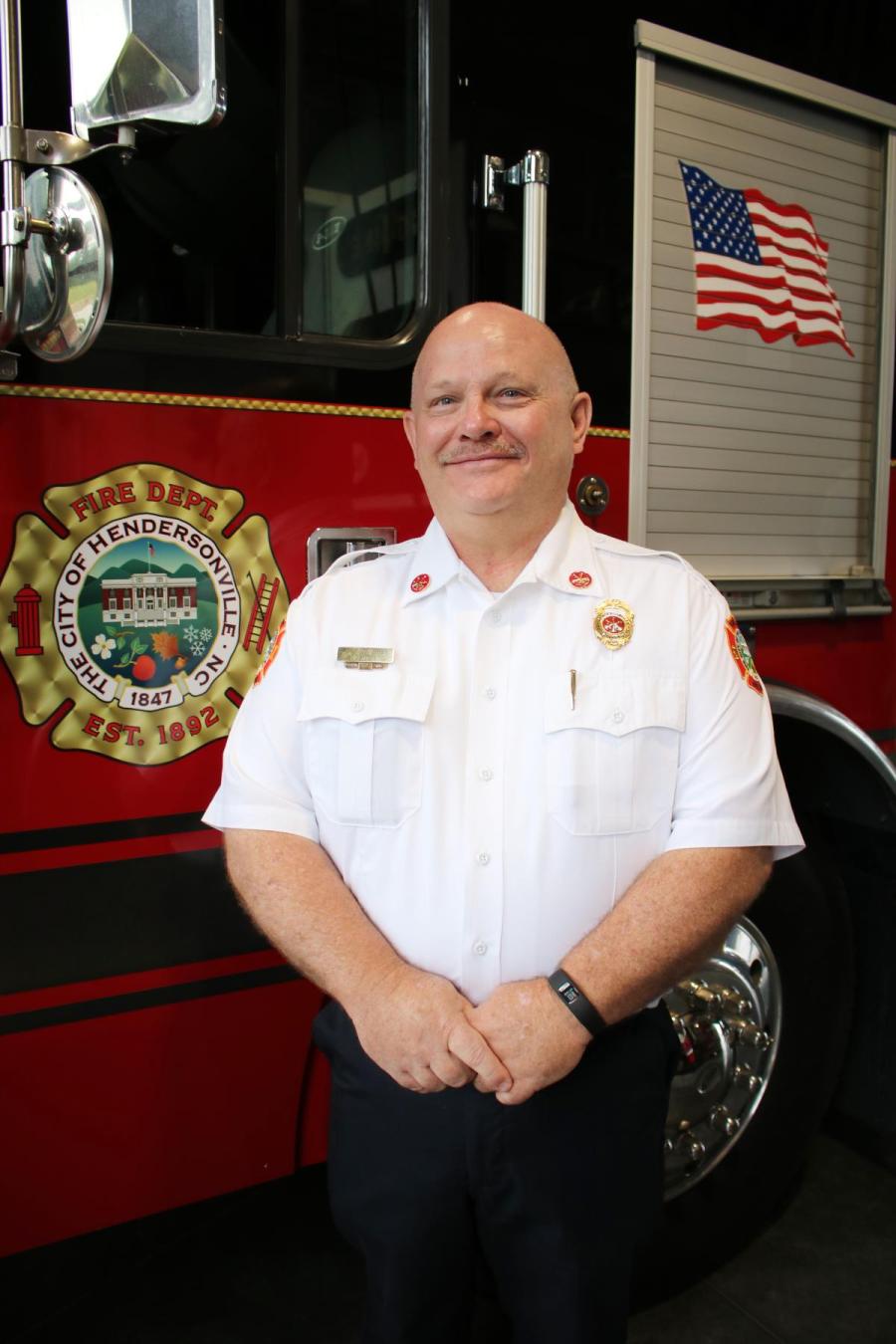 The Hendersonville Fire Department welcomes Ted Williams as Fire Marshal in the City of Hendersonville. Fire Marshal Williams joins Hendersonville's Life Safety Division after serving for seven years as the Town of Weaverville Fire Chief.
"Fire Marshal Williams brings valuable knowledge and experience to this position," said Hendersonville Fire Chief D. James Miller. "His deep commitment to serving the community aligns directly with the Hendersonville Fire Department's mission and values."
Fire Marshal Williams has more than 30 years of fire service experience, starting as a volunteer in 1992 and progressing to Leicester Fire Chief, Deputy Chief and Fire Chief in Weaverville, and now, Hendersonville's Fire Marshal. He is a graduate of the UNC School of Government Municipal and County Administration and holds an extensive list of certifications and course work.
"I have always enjoyed helping others," said Fire Marshal Williams, "and the Hendersonville team embodies that spirit of service to the community."
Williams has served as the Secretary of the Buncombe County Chapter of the Firefighters Burned Children Fund. He has a special interest in fire investigations as they are all different and allow him to piece together the puzzle and bring resolution to incidents.
Outside of his work in the fire service, Ted Williams and Kim, his wife of 26 years, have three sons and a three-year-old grandson. He loves golfing and is active at Maranatha Baptist Church.