Hendersonville Big Sweep River Clean-Up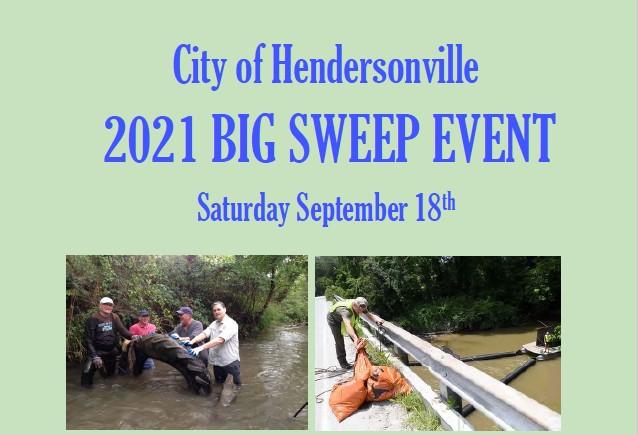 Would you be interested in helping to clean up and preserve Hendersonville's rivers and streams?
The City of Hendersonville Stormwater Program is hosting the annual Hendersonville Big Sweep event on Saturday, September 18th.
NC Big Sweep is a State-wide litter cleanup program that brings citizens and community organizations together to clear trash from their waterways. The City of Hendersonville is organizing a team to participate in this year's Big Sweep event. This is a perfect opportunity to get outside with friends and family and pitch-in to make our city's waterways cleaner and healthier!
The cleanup will occur between 10 am - 1 pm on September 18th along Mud Creek and the Oklawaha Greenway.
If you would like to participate in this year's Big Sweep Event, please fill out the participant form. Additional details about meeting location and what to bring are included on the form.
Contact Michael Huffman at mhuffman@hvlnc.gov or 828-697-3013 with questions.
Sign Up for the Hendersonville Big Sweep River Clean-Up