Hendersonville Arbor Day Event on May 12 Celebrates the Importance of Trees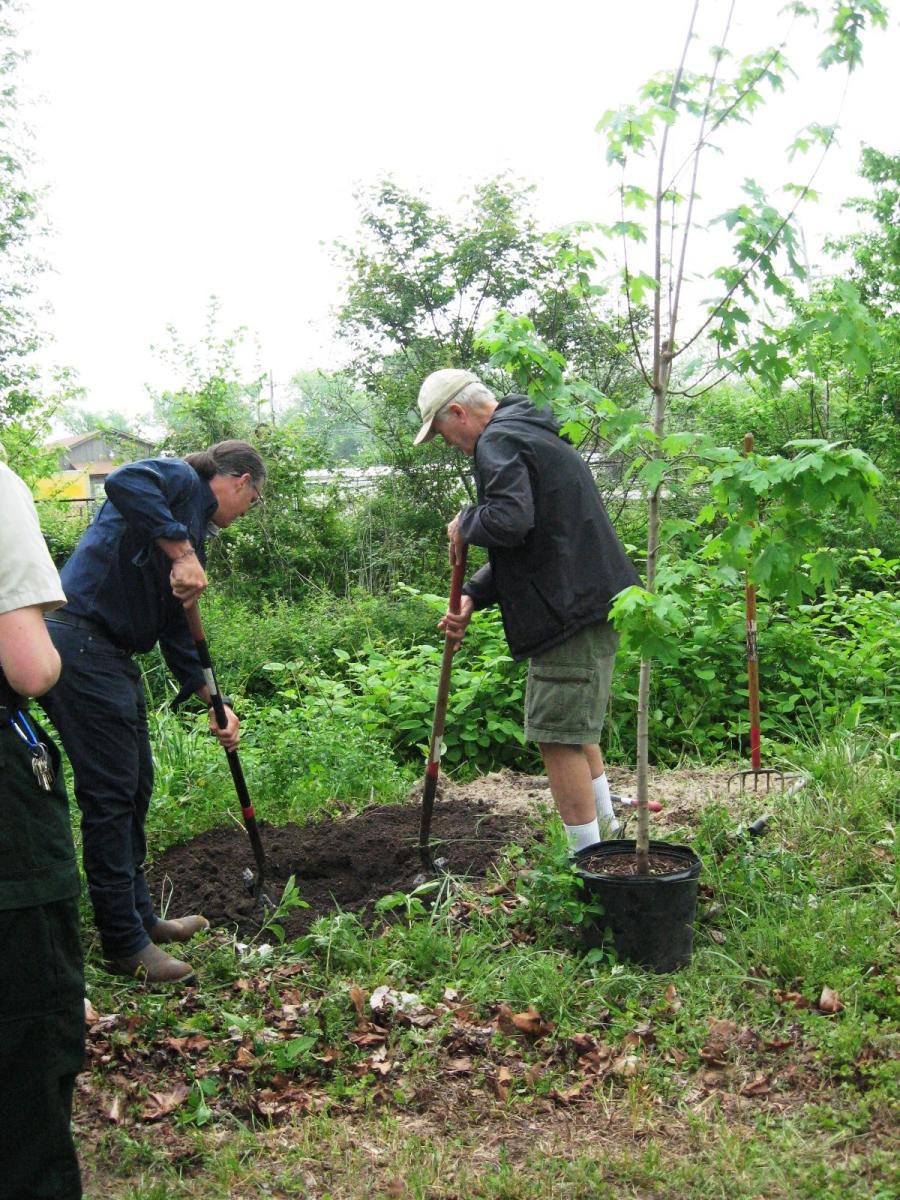 Trees provide the very necessities of life itself. They clean our air, protect our drinking water, create healthy communities, and feed the human soul. This statement from the Arbor Day Foundation is the basis of Hendersonville's Arbor Day celebration and planting, an outdoor event scheduled for Friday, May 12, at noon, at Tom's Park, corner of Lily Pond Lane and W. Allen St., when a tree will be planted behind the shuffleboard court. The public is invited to attend the hour-long ceremony, along with the Mayor of Hendersonville, North Carolina Forest Service personnel, Four Seasons Rotary Club members, Hendersonville Tree Board members, and others.
At the event, a North Carolina Forest Service Ranger will present awards from the Arbor Day Foundation to the City as part of the Tree City USA program. Hendersonville Mayor Barbara Volk will officially proclaim May 12 as Tree City Day in Hendersonville. And then, a lovely, healthy stewartia tree will be planted for the benefit of all citizens for years to come. The event is hosted by Four Seasons Rotary Club, which has sponsored Arbor Day events in Hendersonville since the first one was held in 1991.
2023 is the 151st anniversary of Arbor Day, a national celebration. The Arbor Day Foundation is addressing the tremendous loss of trees in America and world-wide as a result of fires, floods, and storms with an ambitious project to plant 500 million trees. Hendersonville Tree Board encourages local citizens, neighborhoods, and communities to participate by planting trees and by joining in to celebrate Arbor Day each and every day.
Hendersonville has been a designated Tree City USA for more than 30 years, recognized by the Arbor Day Foundation for its commitment to effective urban forest management. The Tree City USA program is sponsored by the Arbor Day Foundation in partnership with the U.S. Forest Service and the National Association of State Foresters.
The Rotary Club of Four Seasons has 28 members and is part of Rotary District 7670 and Rotary International. The group represents a cross-section of businesses and professions in Henderson County and encourages members to participate in service to others as part of the club activities. Funds raised by the club each year support various civic and educational programs throughout the community and the world. Rotary International is a membership organization with more than 32,000 clubs in 200 countries. The organization initiates humanitarian programs that address today's challenging issues.
For more information about the Arbor Day event, phone Michele Garashi-Ellick, Four Seasons Rotary, at 828-507-5742.