Hendersonville's Assistant City Manager Named President of NC Local Government Budget Association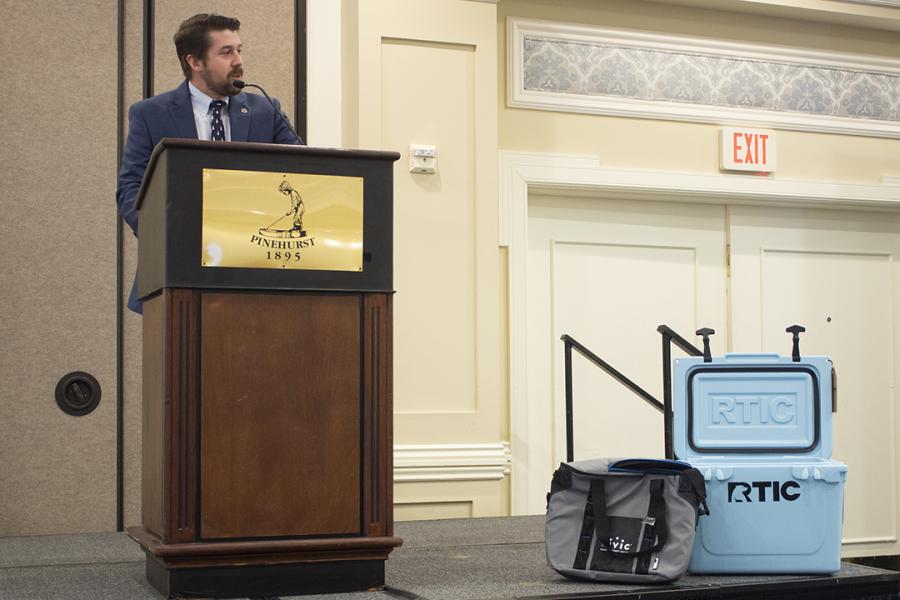 The North Carolina Local Government Budget Association (NCLGBA) is a professional organization that supports the exchange of knowledge for individuals responsible for budget and evaluation in local government. Hendersonville's Assistant City Manager Brian Pahle has been named NCLGBA President for the 2022-2023 term.
Brian Pahle has served as Hendersonville's Assistant City Manager since 2017 after working as the City's Budget & Management Analyst and Budget & Evaluation Director. He earned his Certified Local Government Budget Officer Certification in 2017, a program offered by the Association and the UNC School of Government. In 2017 he was also appointed to the NCLGBA board as an at-large municipal representative and in 2019 Mr. Pahle was appointed to the president's chain as 3rd Vice President and has ascended intently to his current position.
As an NCLGBA board member, Brian has worked to build partnerships with organizations like the NC City & County Management Association. A notable achievement during his time on the board is the establishment of an endowed scholarship fund to provide monetary scholarships to students pursuing MPA degrees in NC. He also teaches at local universities to promote the local government budgeting profession.
NCLGBA was established in 1988 with a vision to advance budget, strategy, and performance management through advocacy, continuous learning, networking, diversity, and collaborative partnerships. The organization holds two annual conferences in the summer and winter. To learn more about the NCLGBA, visit https://nclgba.org/.