Garden Jubilee: Western North Carolina's Premier Gardening Show Returns for a Spectacular 2023 Edition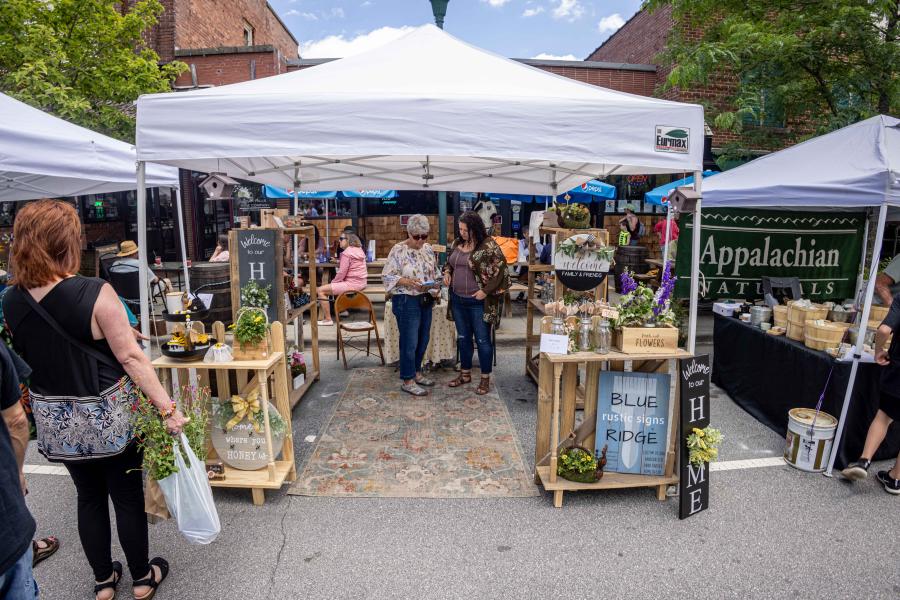 HENDERSONVILLE, N.C. – Garden Jubilee presented by Stuller Power Solutions will be held on Saturday, May 27 and Sunday, May 28 from 9:00 am to 5:00 pm on Memorial Day weekend. With over 200 plant and craft vendors lining Main Street, Downtown Hendersonville will be transformed into a garden wonderland.
The festival will showcase an array of local and regional nurseries, orchards, and crafters, presenting a diverse selection of plants and delightful handmade creations. Accompanied by knowledgeable gardening experts, attendees can gain insights into the latest tips and techniques for gardening. Moreover, downtown shops and restaurants are open and ready to cater to any shopping and dining needs and on Saturday, May 27, from 8 am to 1 pm, the Hendersonville Farmers Market will be in full swing at the 7th Avenue District, complementing the festivities.
The Speaker Series will begin on Saturday, May 27 at 9:00 am at the Welcome Center stage at 201 S Main Street. There will be informative and interesting talks. The schedule includes:
9:00 a.m. Opening Remarks with Stuller Power Solutions
9:30 a.m. Horticultural Therapy
10:30 a.m. Hendersonville Tree Canopy Study
11:30 a.m. Native Bees vs Honey Bees: We're All in This Together
12:30 p.m. How Pollination Happens
1:30 p.m. Recipes for Pollinator Garden Success
2:30 p.m. Use and Care of Your Outdoor Yard Equipment
In addition to Stuller Power Solutions, Garden Jubilee Sponsors include: YAM (Yoga and Massage), Joyce Factory Direct, NextHome WNC Realty by Laura Flores, Lowes, Cascades Mountain Resort, and the Henderson County Tourism Development Authority.
All net proceeds from the event benefit the Friends of Downtown Hendersonville 501c3 nonprofit, whose mission is to identify, preserve and enhance the key factors that contribute to the authentic small town urban character of historic downtown Hendersonville. In recent years, the Friends of Downtown Hendersonville has supported downtown businesses with over $35,000 in direct business support through the façade and pivot grant programs.
GETTING AROUND: Paid parking is conveniently available in public and private lots surrounding the event, including the new downtown parking garage at the corner of 5th Avenue and Church Street. For a detailed parking map, please visit www.hvlnc.gov/parking.
For more information on this year's Garden Jubilee festival please visit www.gardenjubilee.org, email garden@downtownhendersonville.org or call 828-233-3205.