First Annual Holiday Farmers Markets to Showcase Local Producers and Artisans in Seventh Avenue District on Nov. 28 and Dec. 5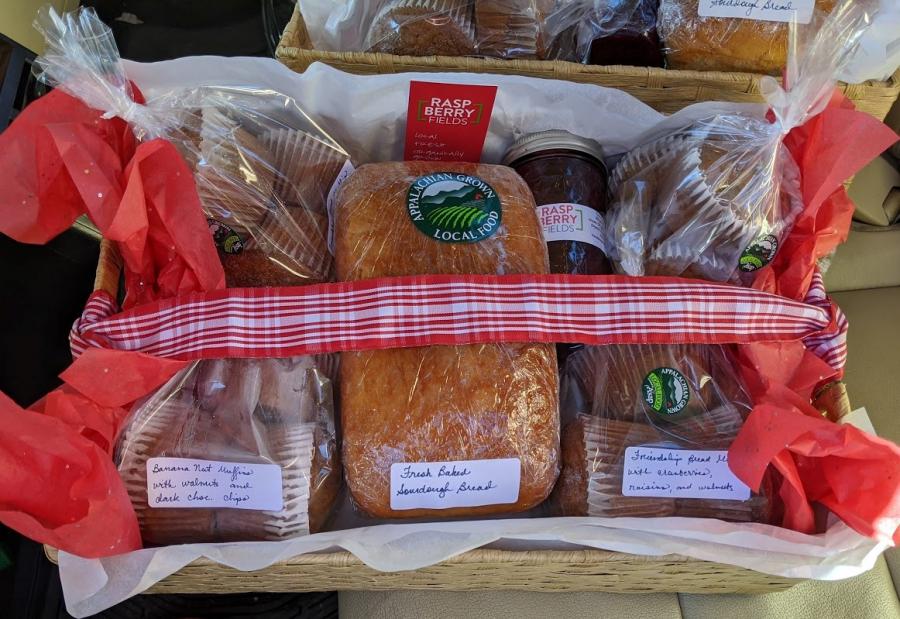 Two Holiday Farmers Markets will bring seasonal, farm-fresh products and locally made artisan crafts to the area's residents and visitors just in time for the holiday season. Hosted by the Hendersonville Farmers Market, the Holiday Markets will take place outdoors on November 28 and December 5 from 9 am until 1 pm at the Historic Train Depot in the Seventh Avenue District. Marketgoers will find their favorite regular season vendors from Hendersonville Farmers Market offering seasonal food products, baked goods, and more, in addition to a plethora of handmade artisan crafts. Live music entertainment will be provided by Apple Country String Band at both events.
"We're excited to bring back many of our regular season vendors, plus an abundance of talented local artisans, for two festive Saturdays," said Hendersonville Farmers Market Manager Meredith Friedheim. "This is a great opportunity for shoppers to look locally for unique gifts and holiday decorations, as well as to stock their pantries with feast-worthy baked goods and seasonal food items." About 30 vendors are currently signed up to participate, half of which are craft vendors.
VENDOR LIST FOR NOVEMBER 28, 9AM-1PM:
FOOD VENDORS
Underground Baking Co.
Blue Sky Farms Tuxedo
Raspberry Fields
A Piece of Maine
Hola Community Arts
Violet Aurora Farm and Forage
Copper Ford Kitchen
Spinning Spider Creamery
Bright Branch Farms
Appalatin Farmstead
Homemade Pasta Noodles
Tiny Bridge Farm
Honeybee Bliss
ShareWell Coffee
Fermenti
Grateful Bed Farm
Chef Squared Co.
Nothing Bundt Cakes
Taco Bus Cruz Linares
CRAFT VENDORS
Carl Sandberg
Pine Emporium
Qubits Toy
Paper Clutz Co
Barry Farms
Sage and Spirit Designs
True Glow Malas
Boys & Girls Club
E. Reed Enterprises
Mother Hubbard Crafts
Daisy Road Designs
Just For Funn
Caffeine in Pumps
Mike Blake's handwoven baskets and Dog Barkery
The Poppe Shoppe
Nature's Gift Market
Out of the Drawer Quilts
Real Earth Skincare
Brushed By
Two Chicks Pottery
KickAshe
Kingsley's Farmhouse
In addition to the Holiday Markets, downtown Hendersonville merchants will be promoting Small Business Saturday on November 28, and on December 5 Main Street businesses will celebrate with a holiday-themed "Whoo Loves Hendo" closed-street event.
Masks are required at the Holiday Markets, pursuant to a statewide mandate.
For more information, contact Market Manager Meredith Friedheim at mfriedheim@hvlnc.gov or 828-233-3205 or visit hendersonvillenc.gov/visit-downtown/hendersonville-farmers-market.