Downtown Hendersonville Announces Virtual Bear Reveal &  Rhythm & Brews Update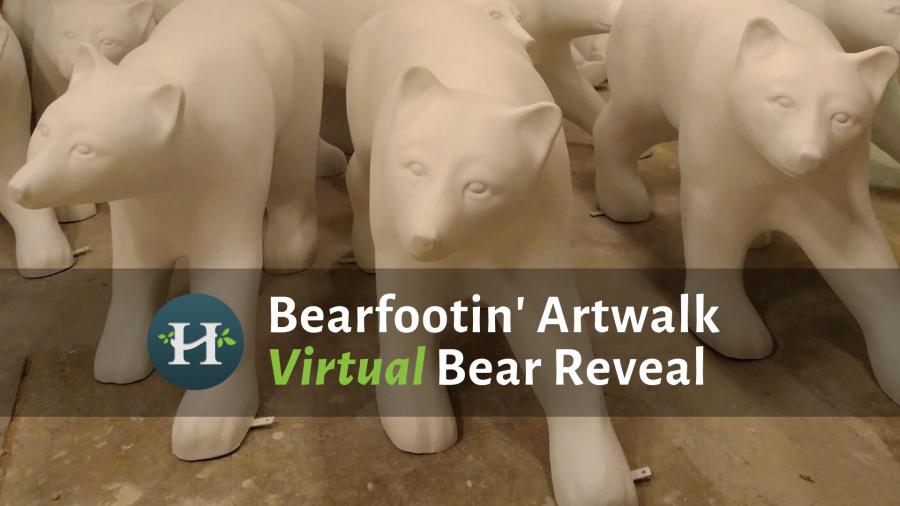 HENDERSONVILLE, NC, April 9, 2020 –
The Downtown Hendersonville Program is committed to providing safe and fun public events and has been actively monitoring the evolving impact of COVID-19. "It is an unprecedented time and our team has been working diligently to understand how best to move forward." Lew Holloway, Downtown Economic Development Director describes the decision-making process for downtown events, "With each of our downtown events, our vision is to provide a festive community gathering. Our decisions are based on following that vision while making sure that we are respecting and caring for all who are involved with our events."
As such they have made some creative alterations to the always popular Bearfootin' Artwalk Bear Reveal. This annual event will be hosted virtually on Friday, May 15 at 6 p.m. The Downtown Program has partnered with the Arts Council of Henderson County to make the virtual event an enhanced live streaming experience. The Virtual Bear Reveal will include details on each bear, such as information about the artists, their inspiration for the bear, and the nonprofit partner benefiting from the Bearfootin' Auction in October.
The Downtown program opted to take the annual event online due to uncertainty around state and local guidelines moving into early May. Hosting the event virtually allows the program to continue to move towards introducing you to this year's wonderful den of bears while maintaining social distancing guidelines! Furthermore, it allows for the works of art to be in place downtown for all to enjoy once state and local Stay at Home orders are lifted.
For updates, be sure to RSVP to the Facebook Virtual Bear Reveal event.
Rhythm & Brews, Hendersonville's premier summer concert and mini beer festival series, is currently scheduled to kick off June 18. One month later than our typical May start, this year's series is scheduled to run through October. The complete Rhythm & Brews series lineup will be announced soon so stay tuned!
For more information on downtown programs, please visit downtownhendersonville.org or email info@downtownhendersonville.org.