Bee City USA Program Hosts Meeting for Volunteers in January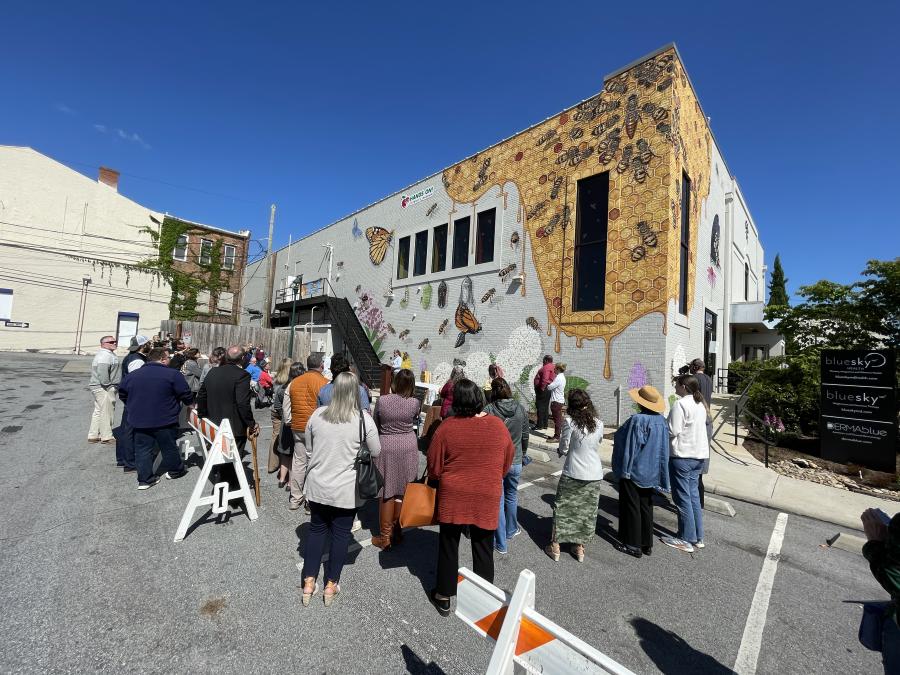 For those who want to support bees and other pollinator friends in 2023, an opportunity to help with projects and events is being offered. Hendersonville's Bee City USA program is calling for interested folks to attend a meeting on January 18 at 3 p.m. Details on how to help out will be discussed. Volunteers will be able to participate in 2023 events such as Earth Day in April, Pollinator Month activities in June, plant sales, bee and pollinator festivals, and more. The meeting will be held at Bullington Gardens, 95 Upper Red Oak Trail, in the Hicks Room. For more information and/or to sign up to attend the meeting contact Patrice German, Hendersonville's Bee City USA program coordinator, at beecityhendersonville@gmail.com.
"Since 2015, when Hendersonville became an affiliate of Bee City USA, the emphasis on supporting our pollinators has been a growing concern," German said. "Because we live in a thriving farming community, we continue to advocate for the pollinators that help make our farms, crops, and gardens successful. We invite those who are curious and interested in how to help out to the January meeting as we plan for upcoming events and programs in 2023."
From presenting an award-winning film about the wide variety of bees, to programs at Garden Jubilee and Farm-City Day, to tabling at a festival celebrating the importance of bees to the local economy hosted by Bold Rock Cidery in Mills River, to a month-long series of educational programs during Pollinator Month, and more … the Bee City USA program in Hendersonville shares helpful information.
The Bee City USA program in Hendersonville is managed by Bullington Gardens, Inc. with oversight by Hendersonville Tree Board. For more information, go to https://www.bullingtongardens.org/bee-city-usa-hendersonville/. For more information about the upcoming meeting and/or volunteering, contact Patrice German at beecityhendersonville@gmail.com