August 2023 Parking Updates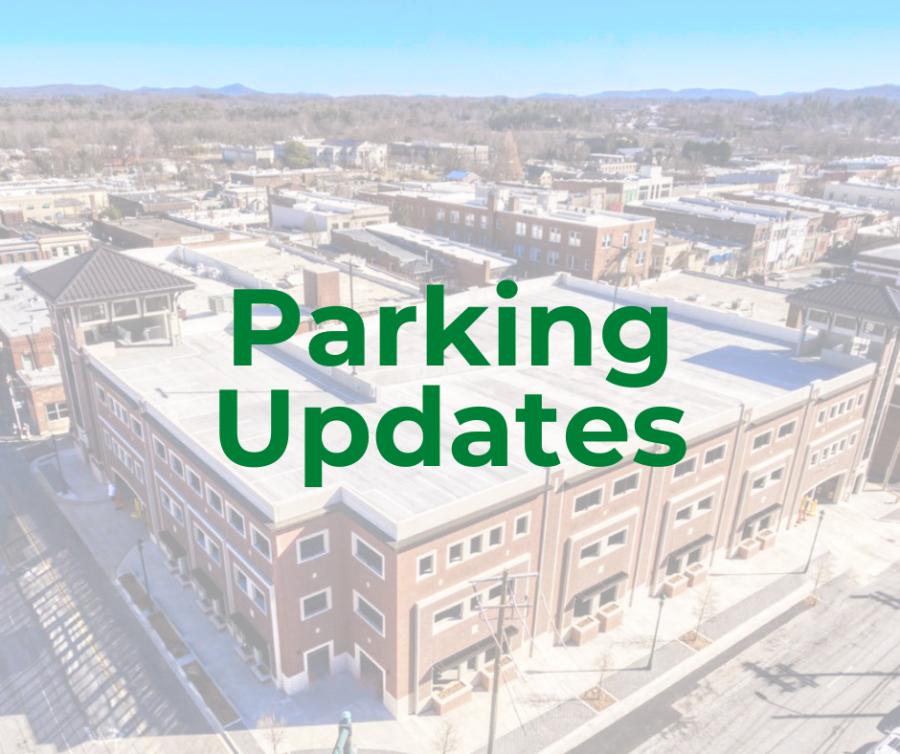 City Council approved parking system adjustments to make parking downtown more convenient and to improve the user experience for both hourly visitors and monthly permit holders.
The changes were adopted at the August 9th meeting after evaluating community feedback received since the implementation of paid parking in March of 2023. Council's action aligns with recommendations received from the Downtown Advisory Committee.
Parking Updates Include:
Timeframe Flexibility

: The previous hour time extension increments are changing. Now patrons will be able to pay for their parking needs in 15-minute intervals (on-street parking) and 30-minute intervals (parking lots and parking deck). Guests will still be offered a variety of cash and cashless payment options via the parking kiosks or the ParkMobile app.

Removal of 30-Minute Zones

: To simplify on-street parking on Main Street, the 30-minute spaces will be converted into regular spaces.

Reduction in Citation Rates

: The initial $50 parking citation has been reduced to $25. In addition, the $100 penalty after 30 days has been reduced to $50, and an additional 60-day late penalty of $100 will be added to the Enforcement Fee Schedule.

Expanding Permit Vehicle Count

: Previously, only two vehicles were allowed on each monthly parking permit. Now, up to three vehicles can share one permit providing more flexibility for downtown worker schedules and families with multiple vehicles. Only one vehicle from each permit can be parked in permit areas at a time.

Special Event Parking:

Flat-rate pricing

and payment collection upon entering

the parking deck

will

now

be possible

for enhanced

traffic

efficiencies

during large downtown

events

.
City staff are continuing to work with downtown stakeholders to identify signage needs and add additional signs as needed.
The City of Hendersonville aims to continuously improve not only parking but all services offered to residents and visitors.