7 Things to do in 7th Avenue in November 2023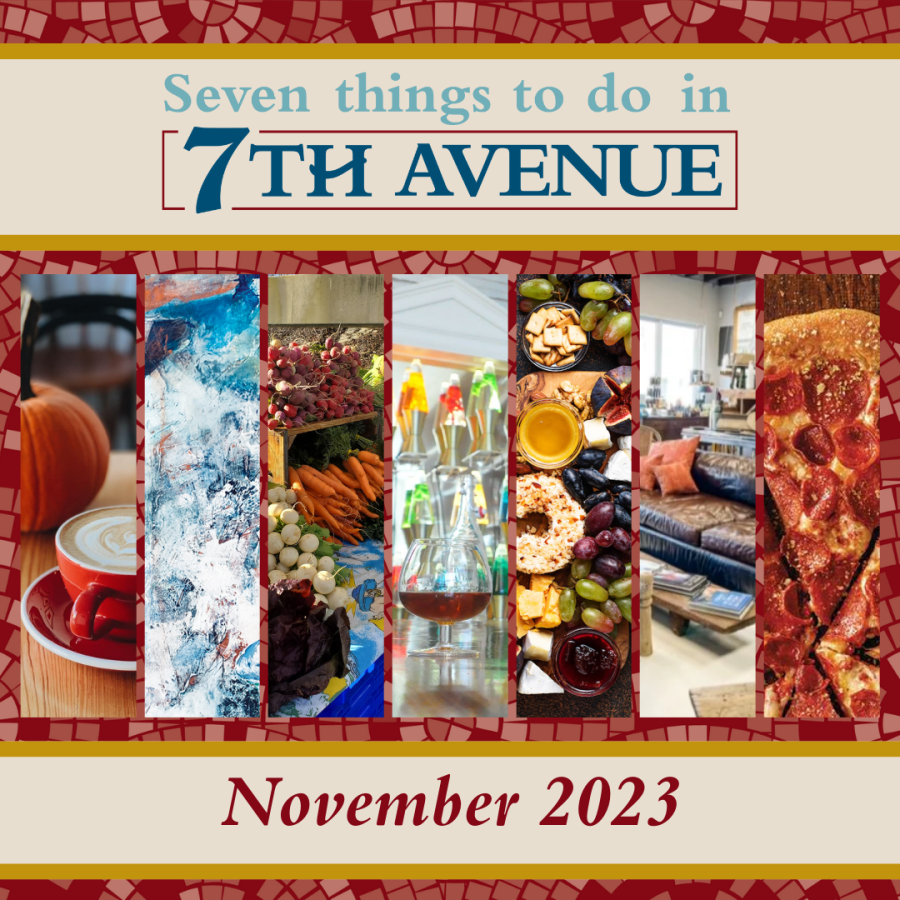 Fall is in the air, and there's no shortage of things to do in the 7th Avenue District this November! Check out these 7 things to do in our monthly installment of 7 things do do in 7th Avenue!
1. 3 words: Pumpkin Spiced Latte. Hendersonville's First Craft Coffee Roaster - Independent Bean Roasters , serves up the best PSL around, made with roasted pumpkin, warm spices, maple syrup, and bourbon... get this seasonal specialty before it's gone!
2. Nov 9, 2023, 5:30pm-7:30pm - Art Targeting Addiction at ART on 7TH benefitting the Hope Coalition - 330 7th Avenue East - The gallery will host an event honoring the memory of James Chapman, son of Julie Wilmot, owner of Art on 7th, in an effort to raise awareness for the mission of Hendersonville's Hope Coalition: "Preventing substance use among youth and focusing on long term recovery for anyone impacted by alcohol and drug addiction." There will be a program, raffle, and online auction benefitting the Hope Coalition.
3. Nov 18, 9am - 1pm - Hendersonville Farmers Market Thanksgiving Market - 650 Maple Street - Get your Thanksgiving essentials and start your holiday shopping at this special edition of the Hendersonville Farmers market.
 4. Nov 8 - "In the Company of Writers" at The Brandy Bar - The program offers a series of personal and conversational dialogues featuring guest writers/poets followed by an open mic forum. These inspirational gatherings will elucidate and entertain those attending. The guest author speaks from 7-8 PM with an open mic from 8 -9 PM. The Chicago blues music of "Hollywood Johnny Cosgrove" welcomes you, continues during intermission, and closes the evening.
 5. Check out 7th Avenue's newest business! Check out Claywood - Hendersonville's Wine & Whiskey Social opening this month. Keep an eye out for the grand opening of 7th Avenue's newest business, located at 317 7th Avenue E
 6. Start your seasonal shopping at Old Lab Designs & Mercantile Located on Locust Street, it's the perfect place to start your holiday shopping. Discover quirky vintage items, high-quality fashion, gourmet kitchen goodies, and unique gifts for all.
 7. Hungry for a tasty and quick dinner? Grab a slice at Marco's Pizza!