2023 Garden Jubilee Entering its 30th Year on Memorial Day Weekend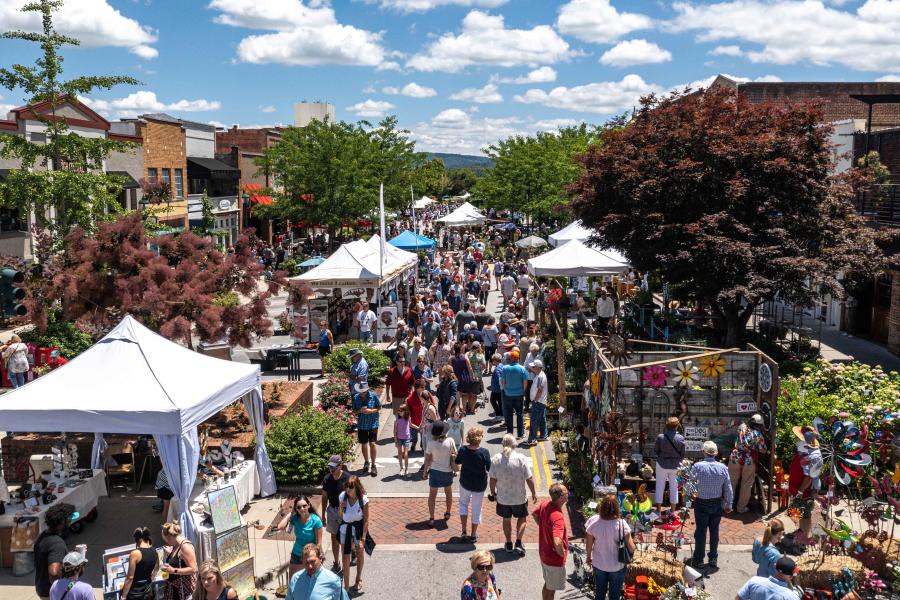 Garden Jubilee, one of the largest gardening shows in Western North Carolina, will be held on Saturday, May 27 and Sunday, May 28 from 9:00 am to 5:00 pm on Memorial Day weekend. With over 200 plant and craft vendors lining Main Street, the Historic downtown will be transformed into a garden wonderland.
There is a new and exciting change for the 2023 Garden Jubilee Festival this year! The Friends of Downtown Hendersonville will be taking over the management of the festival. The Friends of Downtown Hendersonville, who proudly bring well-loved events to downtown such as Rhythm & Brews, the Hendersonville Farmers Market, and the Bearfootin' Artwalk and Auction are thrilled to host Garden Jubilee and are planning in partnership and with full support of the Henderson County Tourism Development Authority in marketing and promotion of the event as it enters its 30th year.
Local and regional nurseries, orchards, and crafters will offer a wide variety of plants and handmade delights and gardening experts will be on hand to share the latest gardening tips and techniques.
Applications for returning vendors have been sent out and the deadline for returning vendor's applications is February 13, 2023. Any new vendors interested in being a part of this wonderful event will be able to apply online on February 14th.
There are still opportunities to be a Garden Jubilee sponsor! With an estimated attendance of 200,000 for this two-day garden extravaganza, it is the perfect opportunity to promote your business or organization. There are several sponsorship levels available and with this being the Friends of Downtown's first year managing the event, sponsor benefits are flexible. We are happy to make a sponsorship package that is the most beneficial to you!
For more information on this year's Garden Jubilee festival or sponsorship package information please email garden@downtownhendersonville.org or call Terrye Jacobs at 828-233-3205.
Photos: Photos of Garden Jubilee. Photo credit: Jared Kay