Water Shortage Advisory Lifted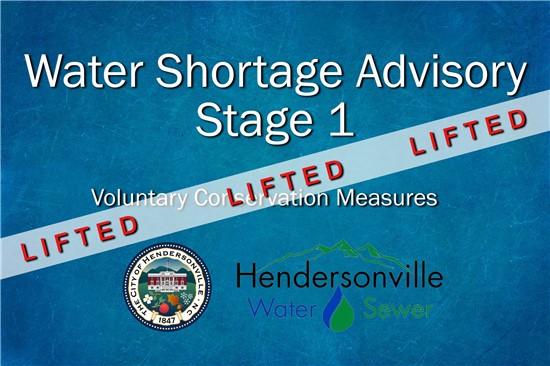 The Stage 1 Water Shortage Advisory issued by the City of Hendersonville on September 28 has been lifted.
At the City Council meeting on November 7, City Manager John Connet announced the water shortage advisory would be lifted at midnight. The advisory consisted of voluntary conservation recommendations stemming from drought conditions and lower water levels in the Mills River.
The NC Drought Management Advisory Council downgraded Henderson County from the moderate drought category to abnormally dry indicated on the weekly U.S. Drought Monitor of North Carolina. That status change in combination with the forecast and predicted customer water usage prompted the City to rescind the advisory.
Hendersonville Water & Sewer encourages customers to be mindful of their water usage and employ conservation efforts when possible, however the official Water Shortage Advisory is no longer in effect. More information about water conservation can be found at https://www.hendersonvillenc.gov/water-conservation.