Subdivision Ordinance Revision Project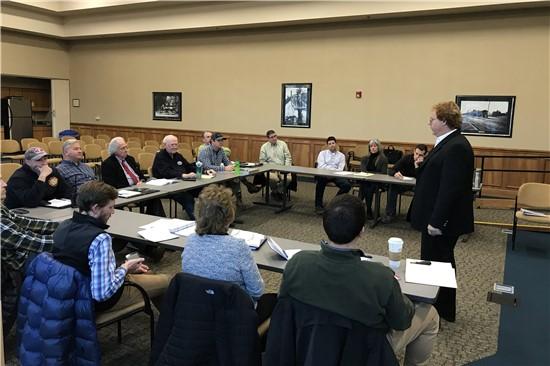 The Development Assistance Department is in the process of revising and updating the City of Hendersonville's Subdivision Ordinance. This document is a vital planning tool that guides the proper subdivision of land to promote the orderly growth of the city. The goal of the revision is to increase the customer orientation of the regulations, make the guidelines more user friendly, and clarify requirements and processes.
The City of Hendersonville has enlisted the assistance of CodeWright Planners, LLC as a consultant to work with the Development Assistance Department on this project. The consultant Chad Meadows interviewed stakeholders representing both city and private sector representatives on Wednesday, January 9 and Thursday, January 10, 2019.
In conjunction with the interviews, a committee has been formed to assist with the revision. The representatives on the committee are City staff members, from departments like Public Works, the Fire Department and Engineering who are involved in the enforcement side of the ordinance, as well as the Chairs of the City of Hendersonville's Board of Adjustment and Planning Board. Private sector representatives include surveyors, architects and engineers to include perspectives from those who work with the ordinance on a regular basis. Council Member and Mayor Pro Tem Ron Stephens is serving as the City Council representative on the committee.
The committee met for a preliminary meeting held on Thursday, January 10 at 4:00 at City Operations to begin the project. The committee's role will include reviewing ordinance draft material, acting as a sounding board for ideas and keeping stakeholders informed of the process. A tentative timeline of the revision outlines an assessment being presented to the committee in early March followed by the drafting process. Once a draft has been completed, a public input meeting will be held to allow for feedback during the summer. The goal is to adopt the new ordinance in August 2019.
The City of Hendersonville will share information about the public input meeting when it has been scheduled with local media partners and on the City's website and social media.
Photo: Chad Meadows, AICP, CodeWright Planners, LLC, leading the Advisory Committee in their preliminary meeting on January, 10, 2019