Street Maintenance and Resurfacing 2020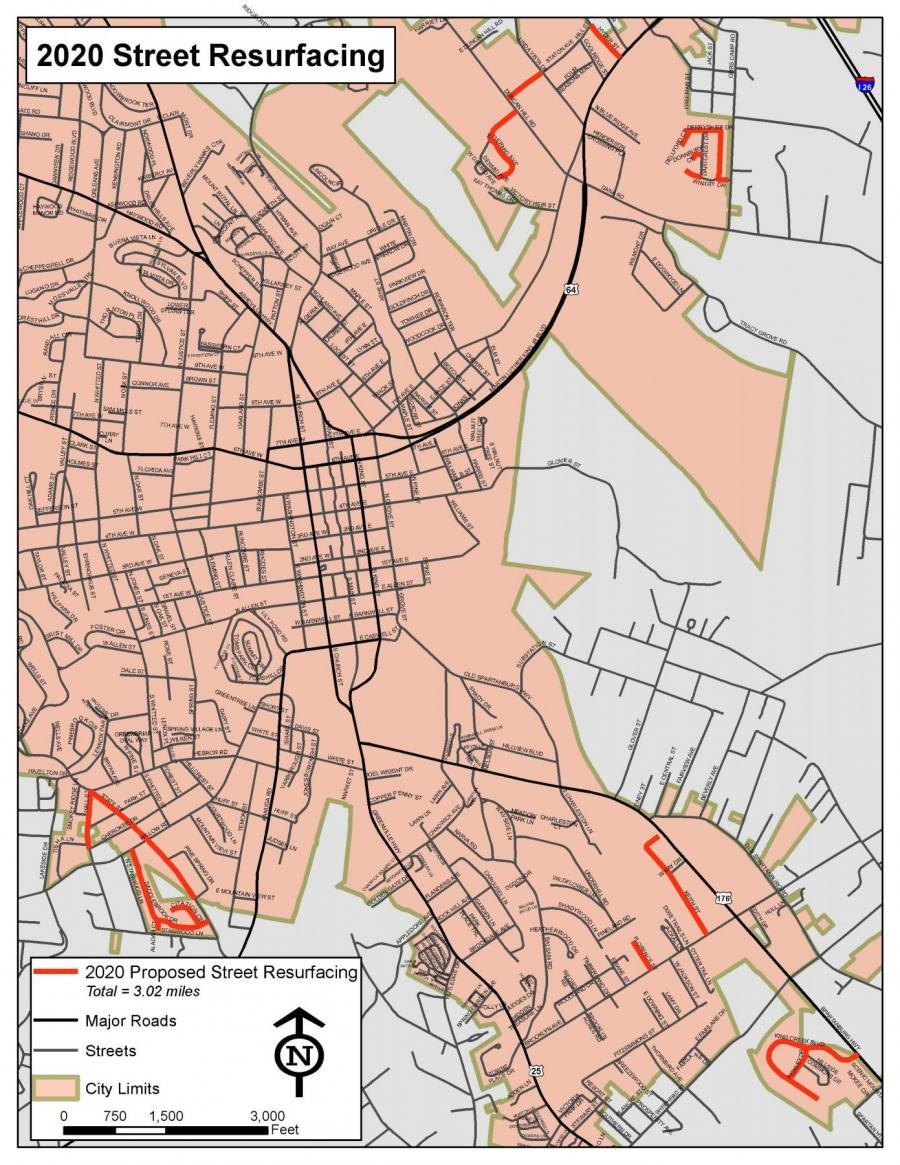 During the months of September, October, and November, the City of Hendersonville will be completing maintenance and resurfacing on several different streets within the City.
Construction will begin in late September with the majority of the work to be completed by mid-November. The paving contractor will be Tarheel Paving of Hendersonville and they will communicate with businesses and residents with a more specific schedule as it pertains to their street.
The streets to be resurfaced are listed below and can be viewed on the 2020 Street Resurfacing map:
King Creek Blvd from Hwy 176 to the cul de sac
Fickley Dr
Citation Cir from Saddlebrook Dr to the dead end
Saddlebrook Dr from Willow Rd to State St
Hall St from Hebron Rd to Cherokee Dr
State St from Hebron Rd to Willow Rd
State St from Willow Rd to the City Limit
Florence St from Brooklyn Ave to end maintenance
Keith St from Hwy 176 to Brooklyn Ave
Dermid Ave from Duncan Hill Rd to E Dermid Ave
E Dermid Ave
Staton Ave from Duncan Hill Rd to Linda Vista Dr
Hyder St from Four Seasons Blvd to the City Limit
Wintry Dr from Orrs Camp Rd to Derbyshire Dr
Derbyshire Dr from Wintry Dr to the dead end
Wintry Dr from Dartcrest Dr to the dead end
The extent of the maintenance will vary depending on each street's condition. Some streets may simply be given a new layer of asphalt overlaying the existing surface, while other streets may require further maintenance before new asphalt is applied. Additional streets may be added to the list if funds are available.
For questions about this project, please call the City of Hendersonville Public Works Department at (828) 697-3084.