Etowah Water Extension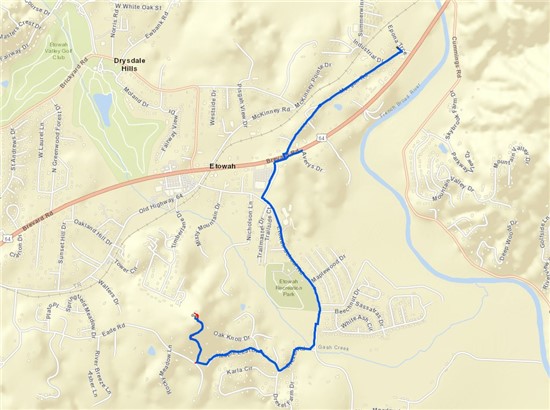 The Etowah Area Water System Improvement Project includes the installation of approximately 14,800 linear feet of 12 and 8-inch water mains, a 500,000-gallon ground level water storage tank, construction of a booster pumping station, access road, and demolition of an existing elevated water storage tank and three existing booster pumping stations. The project will increase pressure and fire flow in the area and allow the water distribution system in the Etowah to be fed from a high-pressure gradient.

January 2020 Update:
The contractor is continuing to lay waterline along Etowah School Road throughout January and at least into February. Construction will start on an access road to the tank location and installation of erosion control measures as clearing progresses.
December 2019 Update:
The contractor is making progress on the water line installation along the northeast side of Etowah School Road. Work has now reached the area where more residential properties will begin to see construction impacts as progress moves along Etowah School Road toward Drexel Road. There will be single lane closures along this area during construction.
The contractor is working within NCDOT's right of way and any fencing or other encroaching items that are moved by the contractor must be re-established outside of the DOT right of way. This may result in some items being moved further away from the road than they currently exist; however, the contractor planned to communicate directly with property owners who would be impacted to discuss options.
Residents should not experience any planned interference or change in water service until mid-year 2020 or later.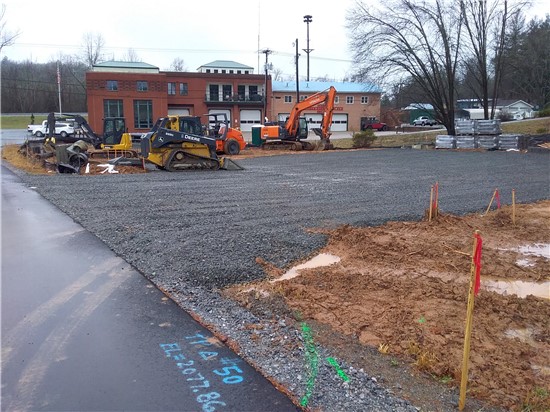 Construction on the new pump station site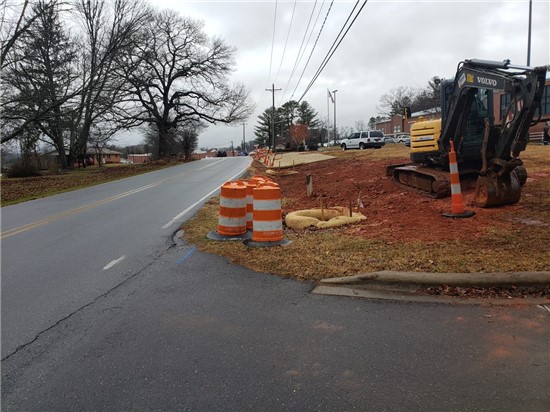 Construction along Etowah School Road